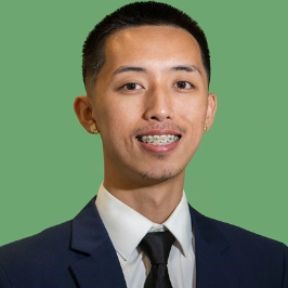 Brandon Xiong was licensed as a realtor in 2019. He is driven to find perfect homes for his clients. Brandon is part of the team at the Best Sac Homes Group and the brokerage firm, Big Block Realty North. The Group has been named the #1 Residential Real Estate Team in California.
Brandon's parents and grandparents came to the Sacramento area as refugees from Laos.
They first lived on the 'wrong side of the tracks in Sacramento and as a young boy, he witnessed the hardships of poverty and crime. Finally, in fifth grade, his family was able to move to the Suburban Southside of Sacramento.
For Brandon, his family's struggles and resilience are the keys to his success as a realtor. He understands what a good home means to a family and to kids. That is why he is so aggressive and motivated to help families not only find the perfect home that they can afford but also understand the process of buying a house. He wants his clients to always look toward the future... always intent on bettering their lives!