ZAHAR NOORASMAEY
REAL ESTATE AGENT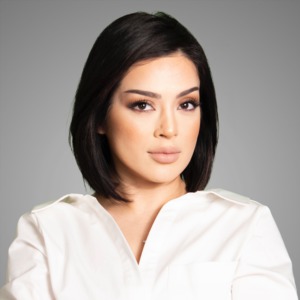 Meet Sarah, a passionate and dedicated real estate agent ready to help you navigate the exciting world of real estate. With a deep knowledge of the local market and a commitment to excellence, Sarah is the ideal partner to help you buy or sell your home.
As a lifelong resident of the area, Sarah has an intimate understanding of the unique communities that make up our city. Her expertise extends throughout the region, including neighborhoods like Downtown, West End, and Southside. Whether you're looking for a starter home or a luxury property, Sarah has the insight and knowledge to help you find the perfect fit.
With a strong background in customer service, Sarah prides herself on providing exceptional support to her clients. She understands that buying or selling a home can be stressful, and she is committed to making the process as smooth and enjoyable as possible. She will work closely with you to understand your unique needs and goals, and will provide personalized guidance every step of the way.
Sarah's approach to real estate is built on honesty, integrity, and transparency. She believes in providing clear and accurate information to her clients, and will always prioritize your best interests. Whether you're a first-time homebuyer or a seasoned investor, you can trust Sarah to provide expert guidance and unparalleled support throughout your real estate journey.
When she's not helping her clients achieve their real estate goals, Sarah enjoys exploring the outdoors, trying new restaurants, and spending time with her family and friends. Contact her today to schedule a consultation and discover how she can help you make your real estate dreams a reality.