Best Neighborhoods In Sacramento for 2023
Posted by Suneet Agarwal on Sunday, August 20, 2023 at 6:00 AM
By Suneet Agarwal / August 20, 2023
Comment
Sacramento offers an enticing blend of urban amenities and a serene suburban lifestyle. With its vibrant cultural scene, diverse community, and a thriving economy, Sacramento CA Real Estate has become an increasingly desirable location for homebuyers.
The city boasts a wide range of housing options, from historic Victorian homes in Midtown to modern developments in the suburbs.
Sacramento's affordable housing market and relatively lower cost of living compared to other major California cities make it an attractive destination for first-time buyers and those seeking a change of scenery.
Additionally, the region's proximity to stunning natural landscapes, such as Lake Tahoe and the Sierra Nevada Mountains, provides ample opportunities for outdoor enthusiasts.
Whether you're captivated by the city's rich history, passionate about its farm-to-fork culinary movement, or seeking a well-balanced lifestyle, buying a house in Sacramento offers an exciting gateway to discovering the best of California living.
Sacramento, the capital city of California, offers a unique blend of urban sophistication and natural beauty, making it a highly desirable place to live. Nestled in the heart of the state's Central Valley, Sacramento boasts a mild climate, a rich cultural scene, and a wide array of outdoor recreational opportunities.
But with so many Sacramento neighborhoods and suburbs to choose from, where should you start your search for the perfect home in the Sacramento area?
Some of the best neighborhoods in Sacramento include established communities like Land Park, East Sacramento, and Curtis Park, which feature charming tree-lined streets, historic homes, and easy access to downtown.
Other highly desirable neighborhoods include Midtown, known for its vibrant arts and culture scene and walkability; Natomas, which offers newer homes and plenty of shopping and dining options; and Elk Grove, a family-friendly suburb with top-rated schools.
Sacramento has something to offer whether you're a young professional looking for an urban lifestyle or a family seeking a quiet suburban retreat. So if you're considering a move to the area, read on to discover some of the best places to live in Sacramento.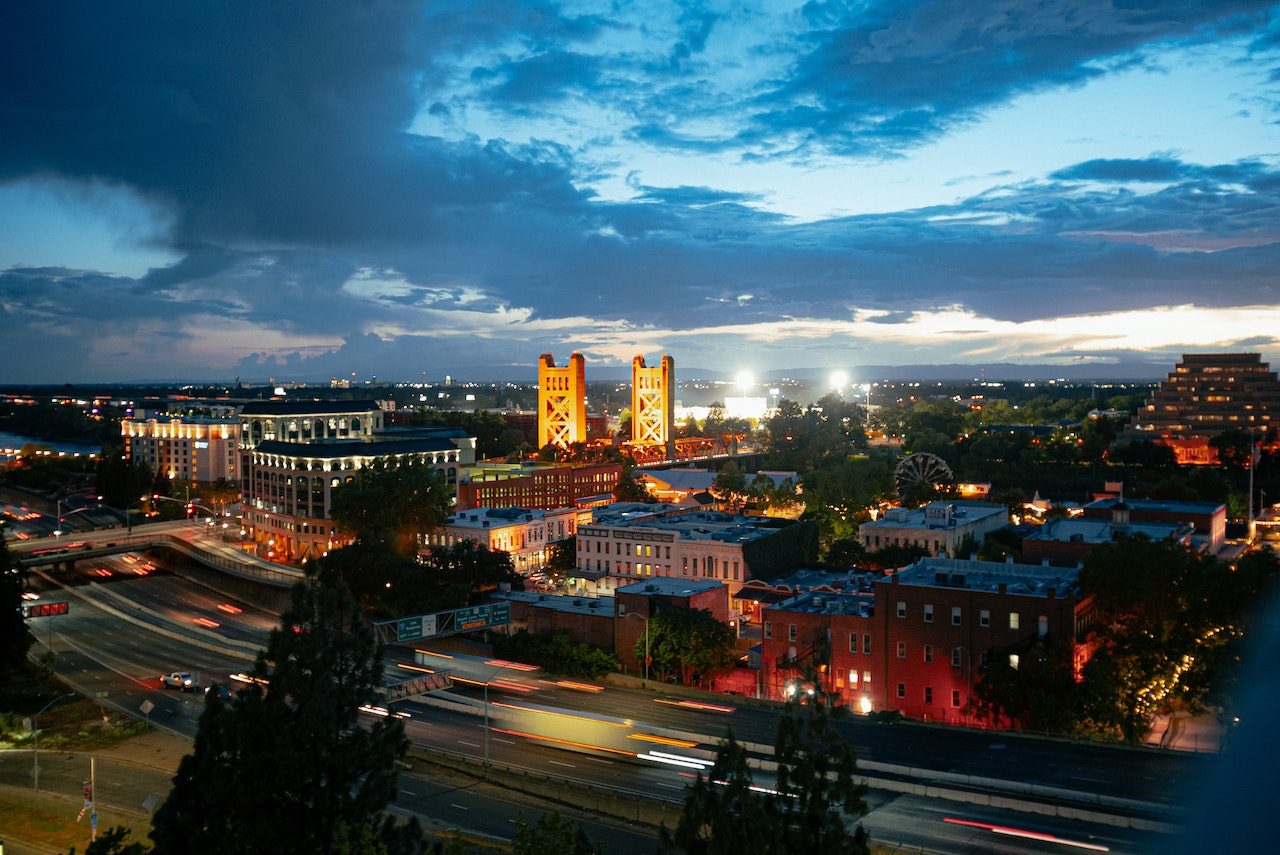 Sacramento Neighborhoods
East Sacramento
Located only three miles east of downtown, the neighborhood of East Sacramento has become renowned as one of the city's most vibrant and walkable areas. The locals enjoy its many parks and trails, ideal for leisurely jogging with their canine companion or invigorating bike rides.
In addition, East Sacramento is the median home price to various shops and restaurants that provide excellent dining options and convenient shopping opportunities.
Living in East Sacramento is highly esteemed, boasting an excellent safety rating. This makes it an ideal location for families looking to raise their children in a secure environment. It is widely regarded as one of the most secure and desirable neighborhoods, making it a particularly special place to call home.
Encompassed by an array of delightful restaurants, unique retail stores, charming microbreweries, and quaint cafes, East Sacramento is an ideal place for those seeking a tranquil and laid-back atmosphere to live in. This vibrant district offers its residents the perfect balance of engaging leisure activities with its selection of cozy eateries, stylish boutiques, artisanal breweries, and quirky coffee spots.
| | |
| --- | --- |
| Median Home Price | $750,000 |
| Year-over-Year Change | -8.50% |
| # of Homes Sold | 100 |
| Median Days on Market | 10 |
Check out East Sacramento CA Homes for Sale Here
Land Park
The friendly and welcoming neighborhood of Land Park is renowned for its abundance of family attractions and its well-maintained single-family homes. In this close-knit community, residents take great pride in getting to know one another and are always eager to greet each other when they cross paths. A certain sense of camaraderie among the people of Land Park makes it a special place to call home.
Located in the heart of Sacramento, Land Park is a vibrant and affluent community hosting various events and festivals annually. This picturesque neighborhood offers families a wonderful place to call home, as it features an excellent public school system, making it ideal for raising children. Land Park is also home to Sacramento City College; locals can meet old acquaintances and make new friends while enjoying various festivities.
Discover a delightful variety of residential dwellings with distinct architectural styles throughout the walkable neighborhood. From quaint English cottages to grand Mediterranean Villas and Craftsman Bungalows to stately Tudor-style homes, this area offers an array of unique and attractive buildings for people to explore and admire.
Residents of the area enjoy spending time outdoors, so there are plenty of options to choose from when it comes to recreational activities. The community boasts stunning parks, expansive open green spaces, extensive walking trails, challenging golf courses, and a tranquil fishing pond. All these amenities provide the perfect opportunity for residents to spend quality time with family or friends in a picturesque natural setting.
Boasting a vibrant and diverse atmosphere, Land Park is the perfect destination for those seeking to experience all that Sacramento offers. From craft breweries offering unique flavors and aromas, to the abundance of ice cream shops overflowing with deliciousness, to the chic cafes full of character, there are plenty of opportunities for locals and visitors alike to enjoy. Plus, Land Park's welcoming attitude towards all lifestyles and backgrounds makes it one of the most sought-after places to reside in Sacramento.
| | |
| --- | --- |
| Median Home Price | $825,000 |
| Year-over-Year Change | -10.20% |
| # of Homes Sold | 125 |
| Median Days on Market | 12 |
Check out Land Park CA Homes for Sale Here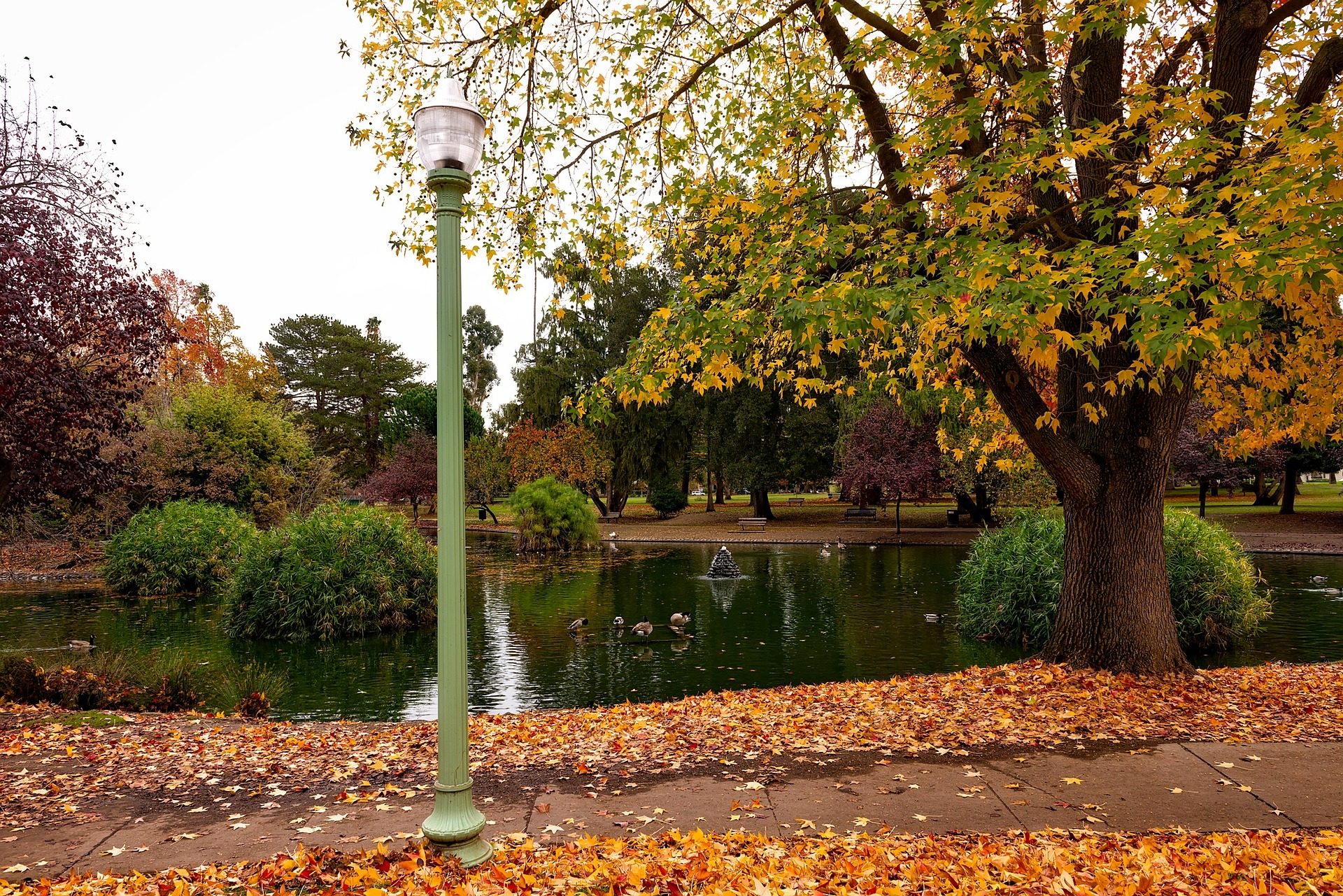 Midtown
Often referred to as a hub of culture and creativity, Midtown is an exciting place to live, offering its residents an undeniably hip and urban vibe. This vibrant neighborhood boasts plenty of trendy shops, bustling nightlife, and award-winning restaurants, and it also has eccentric attractions that make it stand out from other areas.
Located close to downtown and various attractions, Midtown is an ideal place for young professionals and couples to live. With its convenient location, people living here can easily get to work within minutes and enjoy the nearby entertainment spots. Despite being predominantly populated by younger generations, a sizable population of retirees still have made Midtown their home.
As the population in the area grows due to its attractive and vibrant lifestyle, an influx of new apartment complexes, affordable housing, condominiums, and street lofts have been constructed to meet the demands of those relocating. These modern dwellings offer a stylish and convenient home life for those seeking a city vibe without sacrificing comfort or convenience.
Many of Midtown's historic Victor Midtown's-family homes offer an abundance of character and old California charm, making them highly attractive to those seeking a unique residential experience. Furthermore, Midtown boasts a superb safety rating and an admirable public school system - two factors that undoubtedly contribute to the area's immense popularity, areas it one of the most desirable places to live in California.
| | |
| --- | --- |
| Median Home Price | $650,000 |
| Year-over-Year Change | -7.00% |
| # of Homes Sold | 75 |
| Median Days on Market | 11 |
Check out MidTown CA Homes for Sale Here
Meadow View
Meadow View is highly regarded as one of the premier residential communities in Sacramento for families looking to live in a safe and serene atmosphere far removed from the hustle and bustle of downtown. This neighborhood lies south of the city center, adjacent to Parkway, and offers access to various excellent educational institutions.
Living in Meadowview is never dull, with plenty of premier shopping centers, chic restaurants, and various entertainment activities. The housing prices here are also relatively affordable compared to other neighborhoods, making it an attractive place for people looking for a great place to live at an economical price.
| | |
| --- | --- |
| Median Home Price | $450,000 |
| Year-over-Year Change | -5.00% |
| # of Homes Sold | 50 |
| Median Days on Market | 10 |
Tahoe Park
Located near the heart of Sacramento, Tahoe Park is a much sought-after residential area renowned for its reasonably priced housing and nearby amenities. This vibrant community is ideal for young professionals and those entering the homeownership market for the first time, as it is rapidly developing with more growth on the horizon.
Offering its residents a unique combination of vibrant city energy and suburban tranquility, most people residing in Tahoe Park choose to own their homes. With so many different architectural styles and property types available, finding a home that fits your budget and desired lifestyle is quite simple.
This neighborhood is ideal for raising a family, renowned for its tranquil setting. Furthermore, the highly-acclaimed school system is a major drawcard for parents looking to provide their children with an excellent education; from Phoebe A. Hurst Elementary School to Leonardo Da Vinci Middle School and West Campus High School, there are plenty of great educational institutions nearby.
| | |
| --- | --- |
| Median Home Price | $500,000 |
| Year-over-Year Change | -6.00% |
| # of Homes Sold | 75 |
| Median Days on Market | 11 |
Check out Tahoe Park CA Homes for Sale Here
Pocket
Are you a retiree looking for the perfect place to call home? Then consider relocating to the vibrant city of Sacramento! Specifically, Pocket is an ideal neighborhood for those who have retired from their career. 35% of retirees populate this suburban community, and 55% of its residents are over 40 years old, making it a great spot for those seeking to spend their golden years in comfort and style.
Residents of the tranquil town of Pocket, located near the Sacramento River, are typically in the upper and upper-middle classes. Here they can enjoy a peaceful atmosphere far removed from the hustle and bustle of downtown Sacramento. People who live in this area appreciate its laid-back environment and relish relaxing away from the hectic city life.
As more and more people become aware of the distinctiveness of this neighborhood, new apartment buildings, and single-family dwellings are being constructed to accommodate the burgeoning population. This area is becoming increasingly popular, prompting a surge in construction, ultimately leading to an even higher level of residential development. The unique character that has drawn so many inhabitants to this locale will remain intact with these new residences, enabling them to enjoy all the benefits of living in such an exciting place.
| | |
| --- | --- |
| Median Home Price | $50,000 |
| Year-over-Year Change | -5.00% |
| # of Homes Sold | 50 |
| Median Days on Market | 10 |
Check out Pocket CA Homes for Sale Here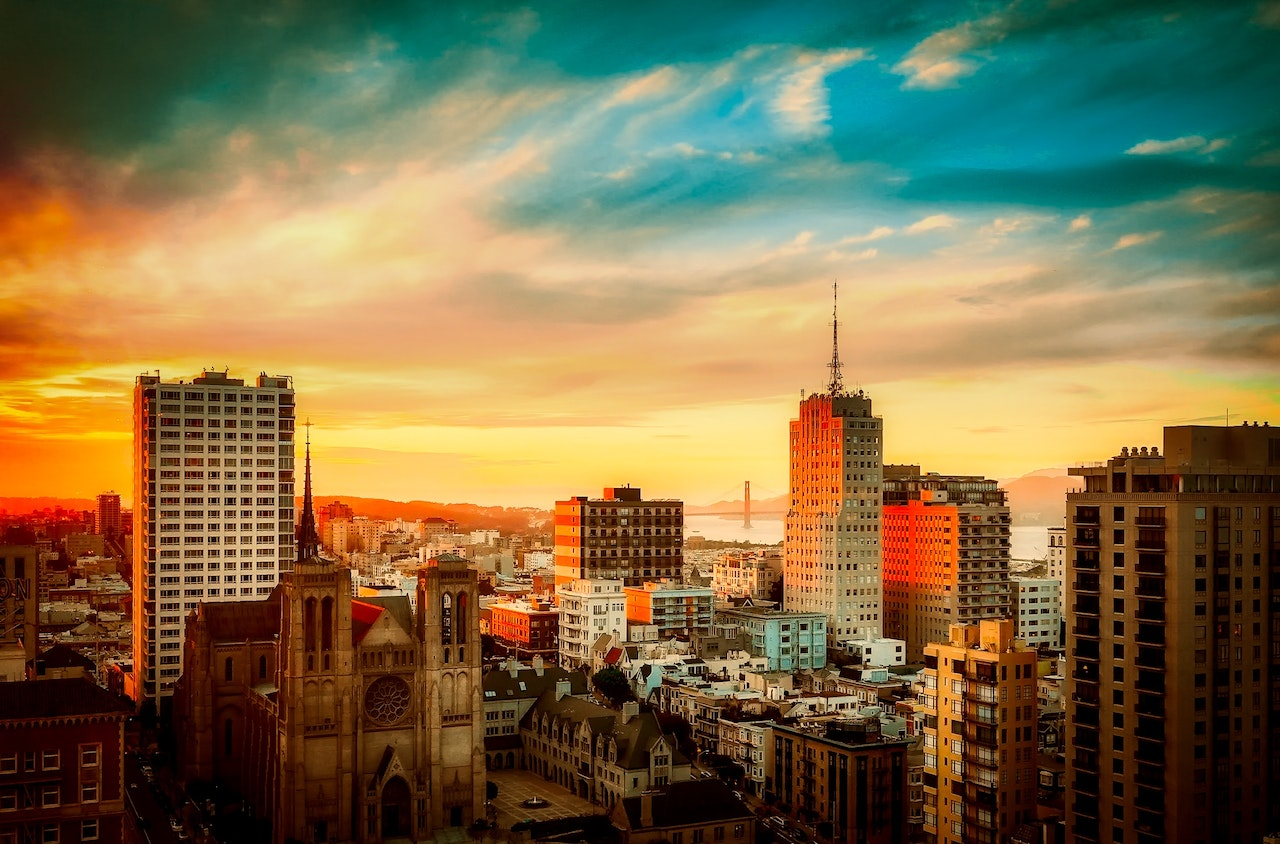 Old Sacramento
The picturesque neighborhood of Old Sacramento is a part of the expansive Riverfront Historic District in the city. This 28-acre national historic landmark district provides visitors with a unique glimpse into the past, giving them an understanding of what daily life was like during the early 19th century. It's truly a remarkable existence to wander through this time capsule and marvel at its authentic beauty and architecture that have been preserved over generations.
It's where the city originates with reminders of some of California's most iconic. From 19th-century homes to the original railroad station, Old Sacramento offers residents a unique opportunity to experience life as it was during the Gold Rush era firsthand. Living here means embracing and celebrating the city's storied roots, learning about how it all began, and participating in a vibrant community that celebrates its rich historical heritage daily.
Old Sacramento is an incredibly popular, vibrant, and stimulating neighborhood in Sacramento. It is a great place for anyone who loves history to explore and enjoy.
| | |
| --- | --- |
| Median Home Price | $400,000 |
| Year-over-Year Change | -4.00% |
| # of Homes Sold | 25 |
| Median Days on Market | 9 |
Davis
Davis has been held in high regard and named the number-one place to reside for many years. Not without good cause - it boasts many fantastic restaurants and vibrant nightlife while taking great care to remain environmentally conscious. Moreover, if cycling is your preferred mode of transport, then Davis is the ideal location; it is incredibly accommodating for bicyclists with its wide array of resources.
| | |
| --- | --- |
| Median Home Price | $700,000 |
| Year-over-Year Change | -9.00% |
| # of Homes Sold | 100 |
| Median Days on Market | 11 |
Check out Davis CA Homes for Sale Here
Folsom
For the past two years, Folsom has held the second-highest position on the Eastern end of the American River Parkway. This once cow town has become a flourishing destination for families to settle. Home to excellent schools and Folsom Lake College, it offers many amenities, such as amazing restaurants that satisfy any tastebud!
| | |
| --- | --- |
| Median Home Price | $600,000 |
| Year-over-Year Change | -8.00% |
| # of Homes Sold | 125 |
| Median Days on Market | 12 |
Check out Folsom CA Homes for Sale Here
Gold River
Several areas are close to Sacramento's renowned AmerSacramento'sarkway, including Gold River. This highly valued area is a true 'jewel of Sacramento' and 'offers 23 miles of picturesque bike paths and walking trails along the American and Sacramento rivers, providing an idyllic setting for outdoor recreation.
The picturesque bike trail in Sacramento is one of my favorite places to visit, and it's easy to see why avid cyclists from all over come to experience the thrill of riding on its winding paths. With stunning views and plenty of challenging trails, it's no surprise that this test has become an attractive option for those exploring the area by two-wheelers.
| | |
| --- | --- |
| Median Home Price | $525,000 |
| Year-over-Year Change | -7.00% |
| # of Homes Sold | 75 |
| Median Days on Market | 11 |
Check out Gold River CA Homes for Sale Here
Rocklin
Rocklin is a highly sought-after city to raise a family because it is one of California's safest cities. It has everything you could want in a great place to live - outstanding schools, numerous delicious restaurants, and plenty of activities for all ages. To underscore this point even further, Niche ranked Rocklin as one of the top 10 cities in Placer County, CA, to bring up children. This makes it an ideal locale for those looking to provide their kids with the best possible upbringing.
Do you feel like getting away for an exciting weekend? Why not take a two-hour road trip to San Francisco or Reno, which offers plenty of attractions and activities? If shopping is your thing, then the Galleria in San Francisco has many upscale stores and anchors that will excite you. Whether it's luxury items or seniors, this mall has something for everyone!
| | |
| --- | --- |
| Median Home Price | $575,000 |
| Year-over-Year Change | -6.00% |
| # of Homes Sold | 100 |
| Median Days on Market | 10 |
Check out Rocklin CA Homes for Sale Here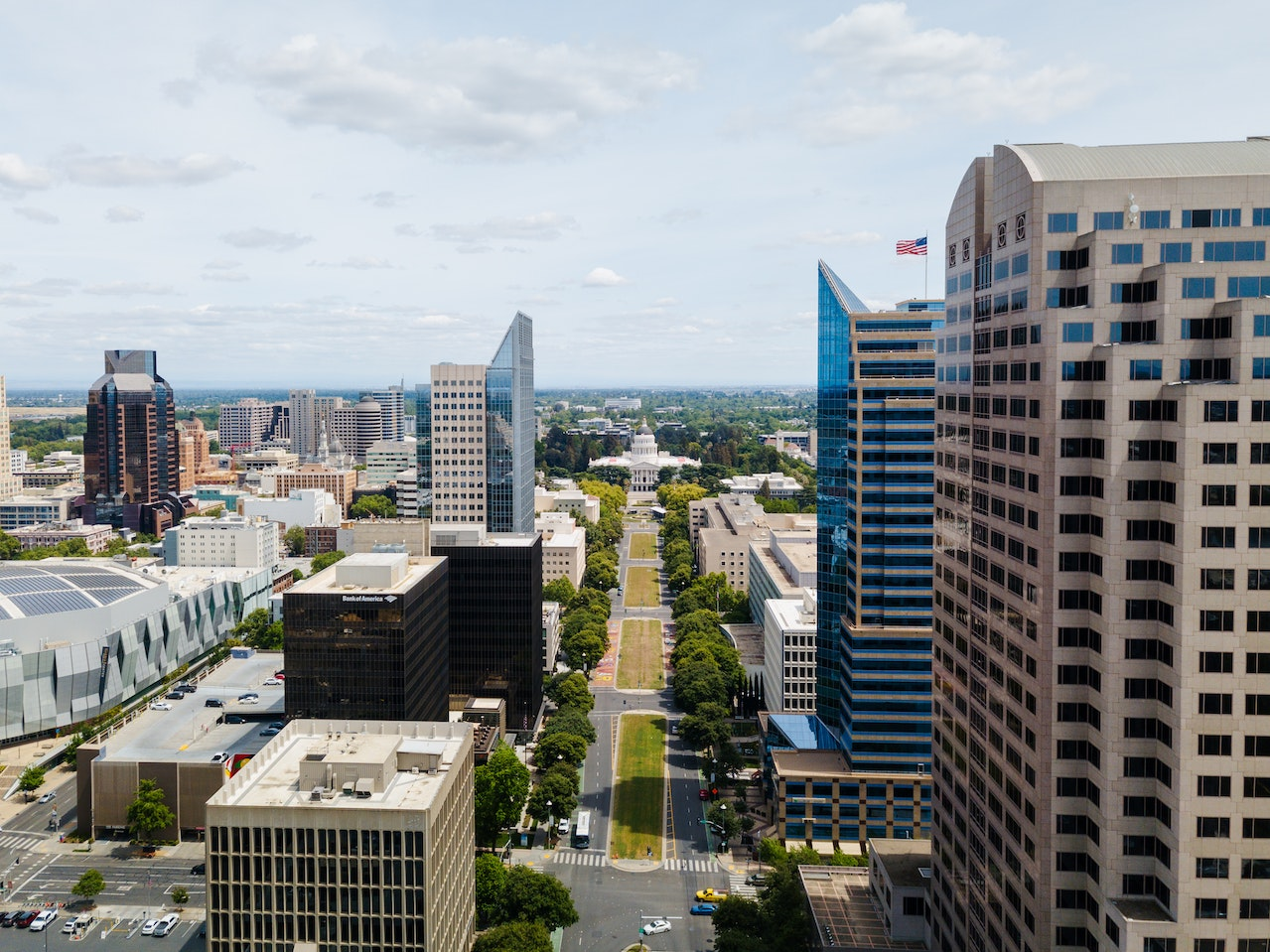 El Dorado Hills
El Dorado Hills is a great residential area, and Cameron Park, located nearby, is also a great place to live. It has its roots in being built as housing for the local aerospace industry, but now it has become a popular home base for Intel and Blue Shield employees. El Dorado Hills offers plenty of amenities that make it a desirable place to reside, from its proximity to local businesses and entertainment venues to its abundance of outdoor activities and recreation areas. There's something for everThere'sre!
The bustling Town Center is a place of excitement, offering many fine dining establishments, an impressive movie theater, and tranquil fountains. It is the perfect destination for those wishing to enjoy a pleasant evening stroll or meet up with friends. Whether you want to take in the sights and sounds, the Town Center provides an array of attractions to delight all who visit.
The city's Town Center is a popular destination for locals and visitors, hosting numerous events throughout the year, including its prestigious annual Art and Wine Festival. This event attracts artisans from far and wide to exhibit their masterpieces, offering visitors an unparalleled opportunity to appreciate the talent of these remarkable individuals. On the north side of town is Folsom Lake, where residents and tourists can take advantage of thrilling boating activities accessible via Brown's Ravine.
| | |
| --- | --- |
| Median Home Price | $850,000 |
| Year-over-Year Change | -11.0% |
| # of Homes Sold | 150 |
| Median Days on Market | 13 |
Check out El Dorado Hills CA Homes for Sale Here
Roseville
Adjacent suburbs of Rocklin and its neighbor could almost be considered twins, with their comparable offerings of excellent schools, delicious restaurants, and wonderful family-friendly environments. Furthermore, suppose you're looking to get away weekend without having to venture too far out of town. In that case, it's just a quick two-hour visit to San Francisco or Reno - making it incredibly convenient for those wanting a weekend escape.
| | |
| --- | --- |
| Median Home Price | $625,000 |
| Year-over-Year Change | -7.00% |
| # of Homes Sold | 125 |
| Median Days on Market | 11 |
Check out Roseville CA Homes for Sale Here
Rancho Cordova
Are you looking for a gated community with plenty of golfing opportunities? Then this is the perfect spot for you! Located a bit further out than other potential areas, this great neighborhood is situated near the foothills and only minutes away from California's beautiful site; you can enjoy all that comes with living in a secure, private golf community while having easy access to one of the most renowned wine regions in America.
| | |
| --- | --- |
| Median Home Price | $550,000 |
| Year-over-Year Change | -6.00% |
| # of Homes Sold | 100 |
| Median Days on Market | 10 |
Check out Rancho Cordova CA Homes for Sale Here
Hollywood Park
Hollywood Park is an excellent neighborhood that offers families a great opportunity to experience the perks of Land Park without the same expense. This area provides easy access to all of the wonderful amenities found in Land Park, yet at significantly lower housing costs. It's a perfect location if you're looking for an enjoyable living environment with fewer financial burdens.
The cost-effective opportunities offered in Hollywood Park, combined with three different elementary schools within its boundaries - Hollywood Park Elementary School, St. Robert Catholic School, and Leonardo Da Vinci K-8 School - have made it an incredibly good and attractive area for families to consider living in. The affordable and educational options make this neighborhood a highly desirable place to live.
| | |
| --- | --- |
| Median Home Price | $475,000 |
| Year-over-Year Change | -5.00% |
| # of Homes Sold | 75 |
| Median Days on Market | 11 |
Check out Hollywood Park CA Homes for Sale Here
Conclusion
Sacramento is a diverse and dynamic city that offers various neighborhoods and suburbs to suit every lifestyle and preference. From historic homes and tree-lined streets to modern amenities and urban conveniences, there's something for everyone in this vibrant California city.
Whether you're drawn to the culture and nightlife of Midtown, the family-friendly atmosphere of Elk Grove, or the charming character of established communities like Land Park and Curtis Park, you'll find plenty to love about living in Sacramento.
With its mild climate, beautiful parks and outdoor spaces, and thriving economy, Sacramento is a great place to call home for individuals and families alike. So if you're considering a move to the area, explore some of the best places to live in.
If you are looking to buy your first home, or looking for your next dream home be sure to contact us!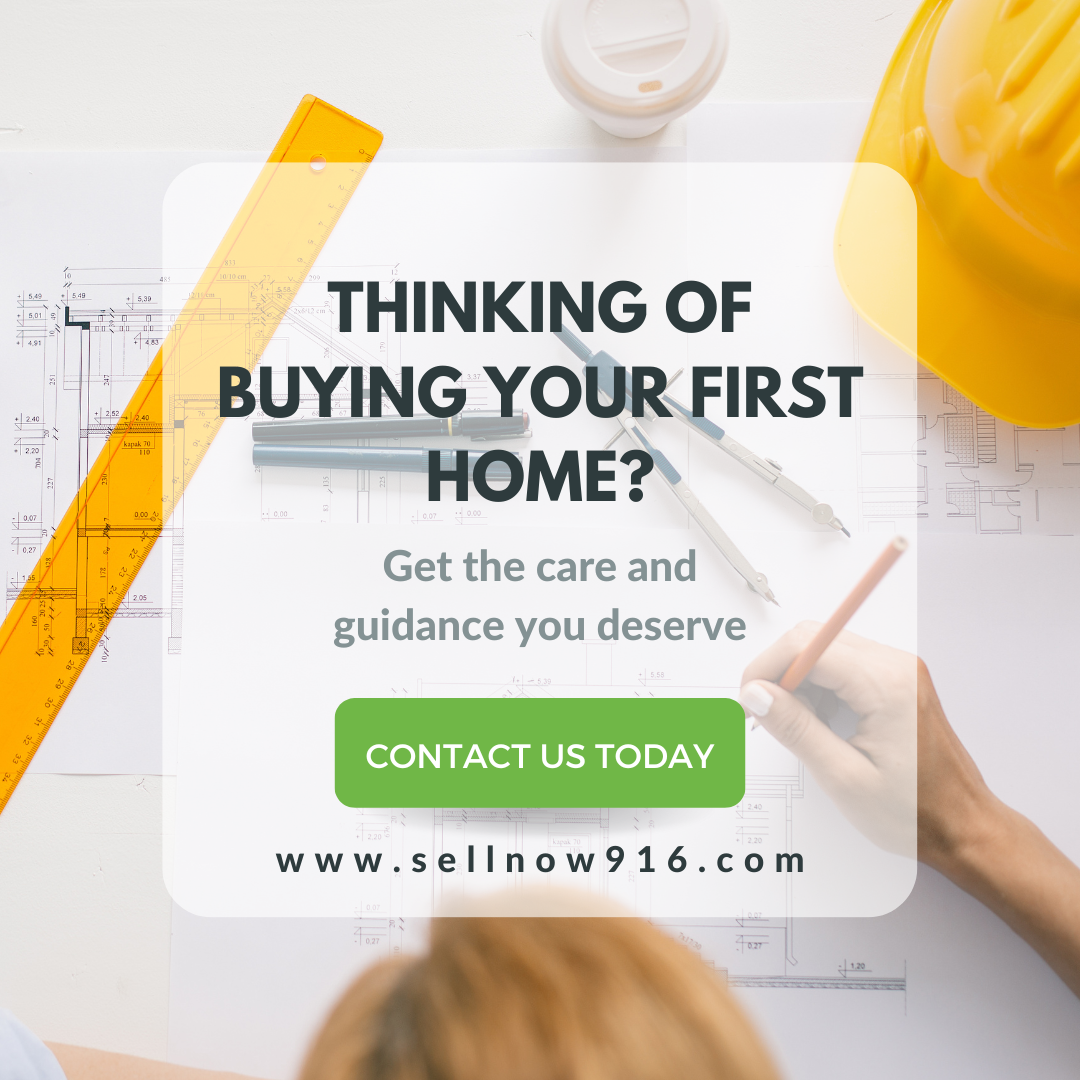 Find you Dream Home today By Contacting the Team at Best Sac Homes Group!
Sources:
Sacramento Association of Realtors: https://sacrealtor.org/
Zillow: https://www.zillow.com/sacramento-ca/home-values/
Trulia: https://www.trulia.com/CA/Sacramento/
Realtor.com: https://www.realtor.com/realestateandhomes-search/Sacramento_CA/
U.S. Census Bureau: https://www.census.gov/quickfacts/fact/table/sacramentocitycalifornia/PST045219