Discover The Best Places To Live In California For Young Adults
Posted by Suneet Agarwal on Sunday, July 9, 2023 at 4:22:50 PM
By Suneet Agarwal / July 9, 2023
Comment
Are you a young adult in search of the perfect place to live? California is an amazing place with plenty of opportunities, sunshine, and scenic coastlines. From big cities to small towns, there's something for everyone here, and your decision on where to settle should depend on your life goals.
Whether you want career advancement, lifestyle, or cheaper living costs, this article is going to give you all the information needed so that you can make careful and informed decisions about which places are best for settling down for a few years of your life as an independent young person in sunny California!
San Diego
San Diego is undeniably the main city for settling for those just beginning their professional lives. With a bustling job market, one of the strongest in California, learners discover remarkable possibilities accordingly, befitting their career prospects. Defense, Biotech, and engineering roles are continually popping up every minute, making it easier for young adults to find suitable work that fits their experience and skill set. This city offers plentiful career options and endless entertainment venues, world-class beaches, and restaurants – making it an attractive destination for millennials looking to establish themselves professionally while enjoying all the city offers.
The city has become a hot spot for tech startups due to its relatively low office space costs compared to other major cities. The city offers more than just job opportunities; it is also home to renowned universities and several community colleges that draw in young talent from all over the country. This influx of students provides the perfect environment for ambitious entrepreneurs looking to make their mark on the world with their innovative ideas.
It is a place widely appreciated by younger generations, with its substantially lower rent than its neighboring coastal towns. Additionally, San Diego features myriad outdoor activities and endless possibilities for entertainment downtown, granting its residents many memorable experiences.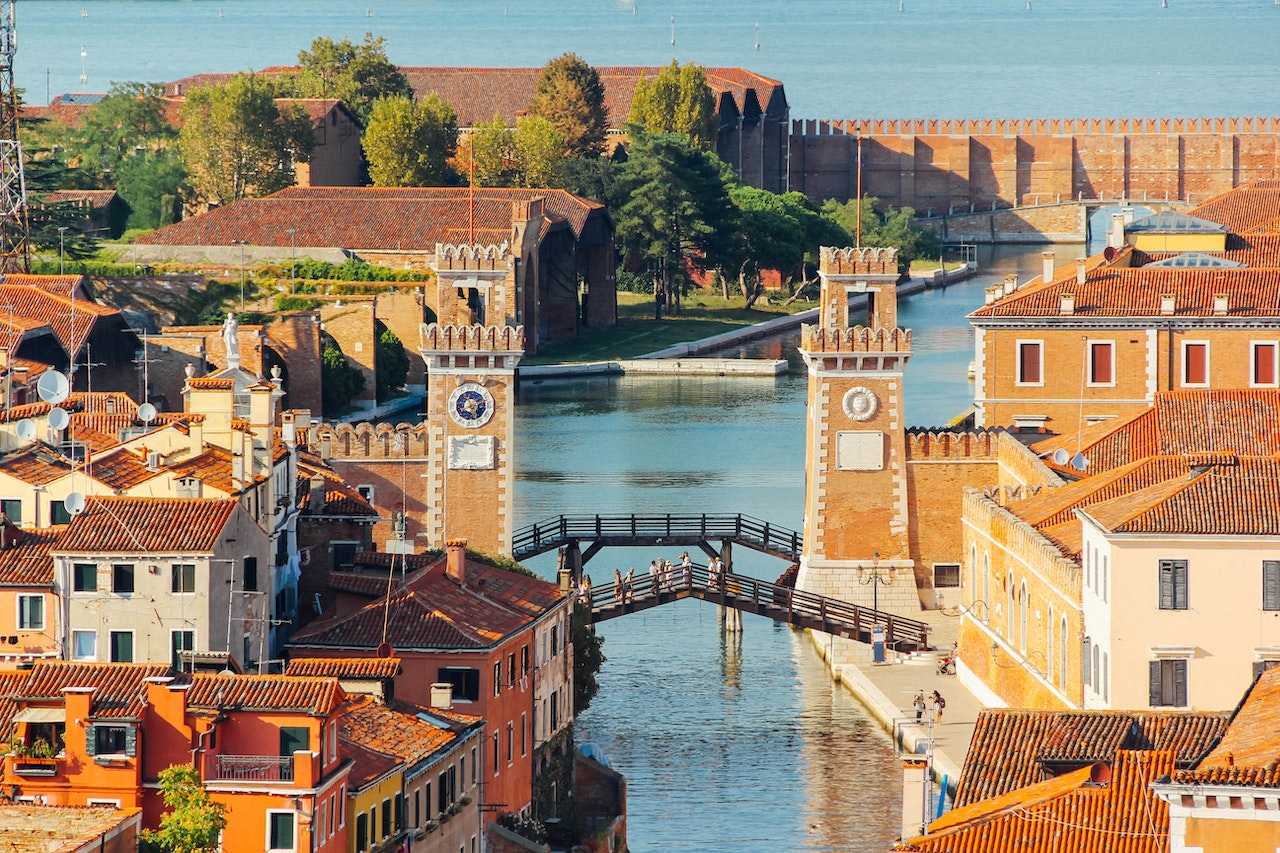 Long Beach
Los Angeles is renowned for its vast array of exceptional neighborhoods that cater to the needs of young adults, and Long Beach stands out as a highly sought-after suburb that is incredibly attractive to the younger generation. With its affordability and ease of access, this picturesque city provides an ideal location for individuals in their twenties to gain a foothold in life while pursuing their professional aspirations.
Many opportunities exist for those who recently graduated in business, healthcare, industries, aerospace, technology, and education. These avenues provide an array of potential jobs and career paths with which to launch one's professional life.
Each sector offers unique challenges and rewards that can propel an individual's growth and development in the chosen field. With such a diverse range of choices available for the newly-minted college graduate, finding something suited to any skill set or interest is possible - so long as one is willing to do the research and put forth the effort.
Long Beach offers young adults a cost-effective way to live in Los Angeles county without worrying about making ends meet. The rents are much lower than those of other parts of the city, providing an attractive proposition for those on a tight budget. This makes Long Beach an ideal destination for those looking to take advantage of all L.A. offers without breaking the bank.
This place, which has a lot to offer, from great outdoor spots and parks to an impressive art scene and active downtown, must be quintessentially California, while the cost of living is quite reasonable.
Anaheim
Anaheim has more to offer than just Disneyland; it is arguably the "happiest place on earth"! Its small and safe city streets make it one of the most desirable locations for young people. Many are leaving behind the hustle and bustle of larger cities in search of peace and a calmer way of life – Anaheim is certainly capturing their attention! There's no doubt that this little slice of paradise should be high on your list when considering where to settle down.
That is why we concluded that rather than living in a costly, bustling city, it would make more sense to move somewhere where you won't have to be constantly concerned about money or paycheck.
If you're still not entirely sold on Anaheim, the Honda Center should do the trick. This venue frequently holds amazing concerts, with Selena Gomez, Ariana Grande, and Maroon 5 regularly performing. But that's not all; shopaholics can rejoice that they can find discounted items from all their favorite brands at the Outlets of Orange in Anaheim! Candidates eager to live in an affordable Orange County city should answer the call of this location.
Irvine
California has bestowed upon Irvine the distinction of one of its greenest cities, and the progress toward greater environmentalism is continually gaining ground there. In addition to its reputation for promoting an environmentally-friendly way of life, the O.C. city has become increasingly attractive to a wide range of major corporations looking to relocate their headquarters. This influx of businesses spans many industries, including video gaming, aircraft manufacturing, medical supplies, and software development – all areas experiencing significant growth in the region.
Irvine tends to be pricey, but that can be justified due to its highly safe neighborhoods and top-tier sense of life. Compared to other parts of California, being a resident in Irvine means paying a steeper rent. However, the perfect living conditions ensure no one minds the additional expense.
Young adults relocating to the city are often excited to start their family there, too, as the city offers a range of fun outdoor activities and some of the region's highest-rated schools and colleges. This makes it an ideal place to raise kids and live a fulfilling life. Living in Irvine, California, believed by many to be the most desirable place in America, is a smart move, no matter your individual goals. Whether just getting started or advancing down a new pathway, choosing this entire state is a great lifestyle choice.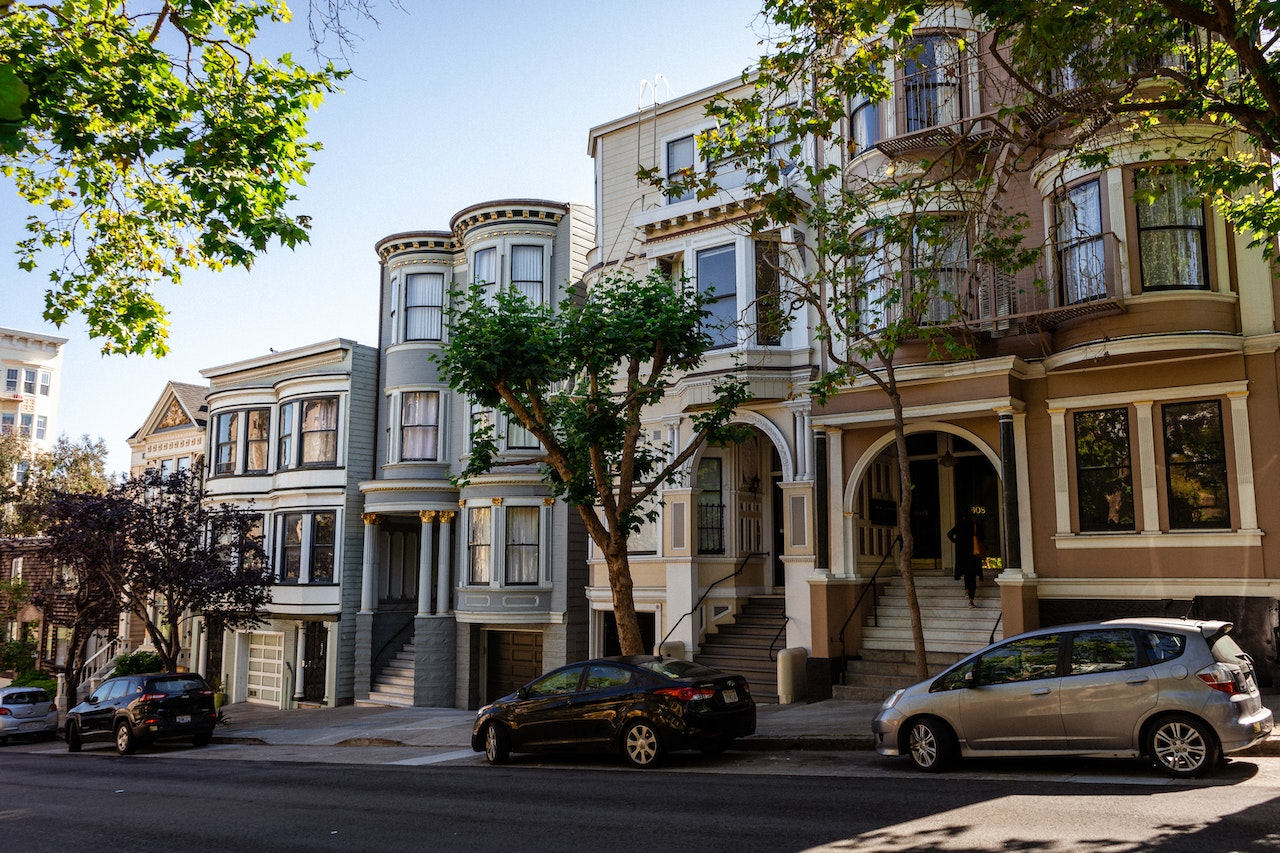 San Jose
Life in San Jose is undeniably expensive, but it's a price worth paying for the huge economic opportunities available here. The city has emerged as a major player in the tech industry due to the high-paying jobs, making it an attractive destination for ambitious professionals seeking career success. With its booming job market and abundant resources, San Jose is a great place to live and work if you're willing to pay the cost of admission.
Silicon Valley is renowned for being a hub of technological innovation and entrepreneurship, as evidenced by its home to an astonishing 6,600 technology companies and startups. On top of this, the city also has one of the highest concentrations of higher education in California; more than 45 percent of its inhabitants are holders of a Bachelor's degree or higher, making it one of the most educated places in the Golden State.
San Jose is an ideal city for young adults, offering many attractions, such as outstanding restaurants, thrilling water parks, and peculiar museums - making it a very enjoyable place to reside. In addition to its renowned offerings, its strategic location is another factor that draws people to the area. With so many positive features and activities in San Jose, it's no surprise that it has become one of the most sought-after cities for young adults.
Located almost perfectly between Santa Cruz and San Francisco, the city provides an ideal setting for anyone looking to embark on a road trip. Start searching for your perfect residence today - the housing market is particularly hot now! With its prime geographical location, this city makes it easy for you to explore these wonderful cities without traveling too far.
Sacramento
As one of the most vibrant and culturally diverse cities in the United States, Sacramento is an ideal place to call home during your twenties and beyond. From its rich history to its abundance of recreational activities, this incredible city has something for everyone. Did you know that Sacramento also makes a wonderful family-friendly destination? With plenty of educational opportunities, safe neighborhoods, and entertainment options, it's easy to understand why many people choose Sacramento as their preferred place to raise a family.
Unsurprisingly, many young professionals are relocating from the Bay Area or elsewhere to Sacramento. If you're considering a move, here's everything you need to know about why this is becoming an increasingly popular destination among individuals of all ages and backgrounds. From its affordable cost of living, convenient transportation options, and wide employment opportunities to its vibrant culture and picturesque outdoor surroundings, Sacramento has something for everyone. Whether you're looking for a change of pace from your current location or want to start anew in a growing city with plenty of potentials, moving to Sacramento could be what you need.
Sacramento is often viewed as an ideal city for those looking for a comfortable lifestyle at an affordable cost. As its job market expands, more opportunities arise every day. Regarding entertainment, the city has plenty of options, ranging from free activities and exciting events, all of which make Sacramento a great place to live and visit.
Gain an understanding of the diverse neighborhoods in Sacramento and explore the city to find the perfect spot to call home. Investigate each area, and identify where you can finally unpack your belongings and settle down. Make sure you research its unique amenities to meet your needs as a permanent resident.
Oakland
Oakland is the way to go if you want to experience the Bay Area lifestyle without breaking the bank. It is much more affordable than San Francisco and offers a great alternative for those who don't want to sacrifice living in such a great area. Knowing that living in San Francisco can be quite expensive, it's wise to consider Oakland a viable option if you're looking for a similar atmosphere but with more reasonable costs.
Oakland is an ideal location for young adults looking to establish themselves while still within a reasonable distance of San Francisco. With its vibrant job market, Oakland offers many opportunities that can provide a comfortable salary that will cover your day-to-day expenses and even leave you with enough extra funds to explore the world beyond.
The East Bay city is an incredible destination with many hidden gems to be explored. Its convenient public transportation system provides the perfect opportunity for you to uncover all the amazing places it has to offer. Visit one of the most acclaimed Chinatowns in America and indulge in some delicious Chinese delicacies - every day can be fortune cookie day!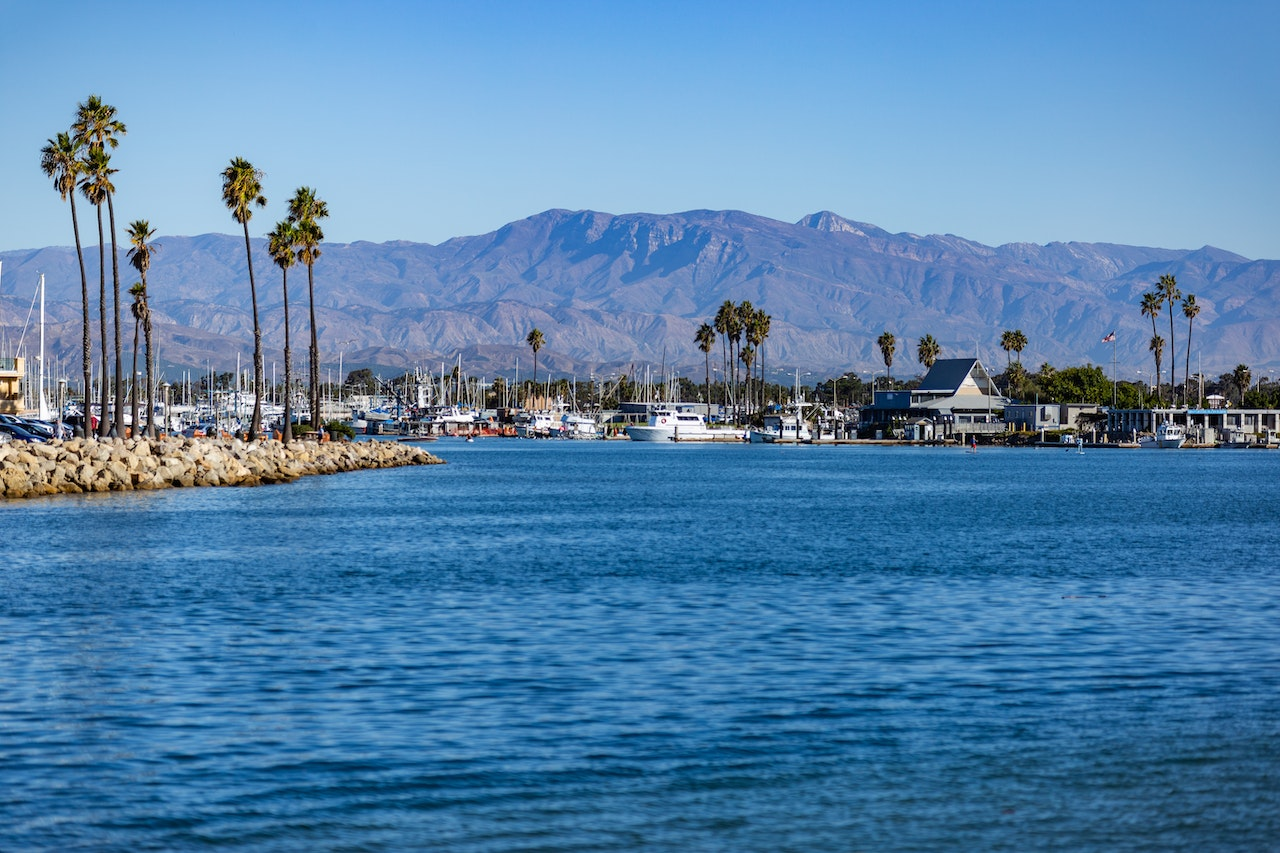 Berkeley
Berkeley, often renowned for outstanding, high-quality educational programs in law, engineering, natural sciences, and business, is acclaimed as a wonderful place for young adults to stay and study. With its renowned Berkeley University, it allows those studying the social sciences to grow and develop. This city offers students an exceptional living environment to help them get the most out of their educational experience. With its vibrant culture and myriad entertainment options near campus, it's no surprise that Berkeley has become popular among young people looking for a place to call home during their college years.
The population of Berkeley is estimated to be around 121,000 people, and most of them tend to rent their homes instead of buying – approximately 57% of them. Unfortunately, the rental prices are not particularly budget-friendly; the median cost for renting a home here is about $1,700 per month. Despite this, Berkeley has plenty to offer, and it's worth every penny spent – from its vast cultural diversity to its vibrant nightlife.
Berkeley is more than just a place to study; it's an incredible hub of culture and nightlife, offering countless opportunities to have fun and explore the city. Whether you're looking for a lively evening out with friends or something quieter, like taking in a show at one of the local theaters, there's always something enjoyable happening here. From the numerous bars and clubs around town to the art galleries, music venues, and other cultural attractions scattered throughout Berkeley's streets, you'll find plenty of ways to stay entertained during your visit.
Santa Clara
Santa Clara is incredible, especially for tech professionals and recent college graduates. Located in Silicon Valley, this vibrant community offers a wealth of opportunities that are hard to pass up - from its thriving job market to its various amenities and attractions. With all these features combined, it's easy to see why Santa Clara is such an attractive destination for those looking for technological success.
The high median household income of around $126,000 in Santa Clara surely is due to the great number of tech headquarters in the area. As such, there is no lack of students thanks to the presence of Santa Clara University, whose new arrivals bring great diversity to the region.
Mountain View
Situated in the core of The Bay and adjacent to the heart of Silicon Valley, this bustling area with around 80,000 inhabitants is a top destination for dynamic professionals looking to make their mark. It is renowned for its high proportion of younger people, making it an ideal spot for driven individuals who seek success and opportunities.
Mountain View is an excellent place for new college graduates to begin their careers and seize the many opportunities. This town offers a great environment for growth and development, with low crime rates and higher-than-average median household income. With such benefits, it makes sense why many choose Mountain View as the ideal location to start their professional journey.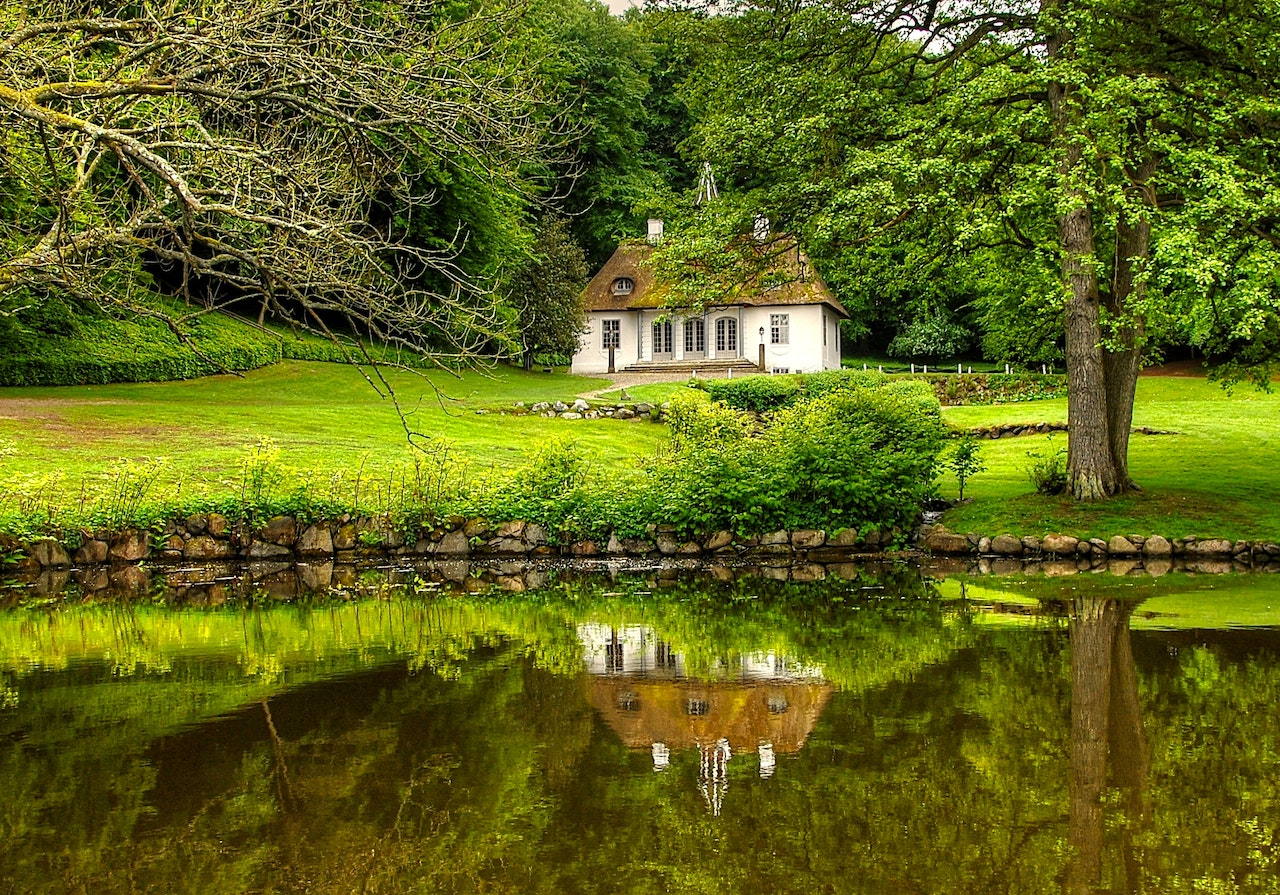 Sonoma
Sonoma City, located in Northern California's wine country, is a vibrant town that offers its residents and visitors a unique combination of metropolitan amenities and rural tranquility. Unlike many other major cities throughout the state, Sonoma City is far less crowded, allowing for an enjoyable experience without the hustle and bustle of city life. This charming destination offers something for everyone; from beautiful vineyards to quaint cafes, Sonoma City will surely provide an unforgettable experience.
Sonoma, located in California's Wine Country, has a vivid and varied history. The town boasts an impressive colonial-era plaza, numerous adobe buildings, and the Mission San Francisco Solano, once employed as a Mexican military outpost. This mission has long been hailed for its immense spiritual and cultural influence on the local area.
T425 local wineries in Northern California are thought to be one of the primary reasons people choose to relocate there, as those aged 21 and older appreciate the assortment of flavors these establishments offer. Weekly Farmer's markets and seemingly endless Redwood hikes are popular family-friendly activities when visiting the idyllic town. These activities greatly enhance its enchantment, providing memories that can last a lifetime.
Located just 30 miles north of San Francisco, Sonoma is the perfect escape to enjoy a rural lifestyle while still having access to a big city's amenities. Sonoma City and Santa Rosa communities are both in Sonoma County. They offer great public services, making them ideal locations for families looking for safety and convenience. With San Francisco being so close, it's easy to get away from the hustle and bustle of city life while still having access to its attractions when desired.
Conclusion
After reading this blog post, you should know the best places for young adults from north to southern California to live in California. San Diego and Santa Cruz offer amazing amenities that allow young adults to pursue their passions while living an exceptional lifestyle.
California has everything from amazing beaches to bustling nightlife and diverse opportunities. Whether you want to bask in the sun or explore some of California's most iconic landmarks - there will always be something for everyone who wants to live in California. So if you're looking for the ideal place to start your career and make lasting memories - look no further than these must-visit destinations in California. With endless possibilities for entertainment, activities, and new experiences - who knows where life could take you!