Citrus Heights Sacramento City Guide And Real Estate
Posted by Suneet Agarwal on Sunday, April 16, 2023 at 6:01:47 PM
By Suneet Agarwal / April 16, 2023
Comment
Welcome to the sunny city of Citrus Heights! This vibrant city is a perfect place for anyone looking for freedom and adventure.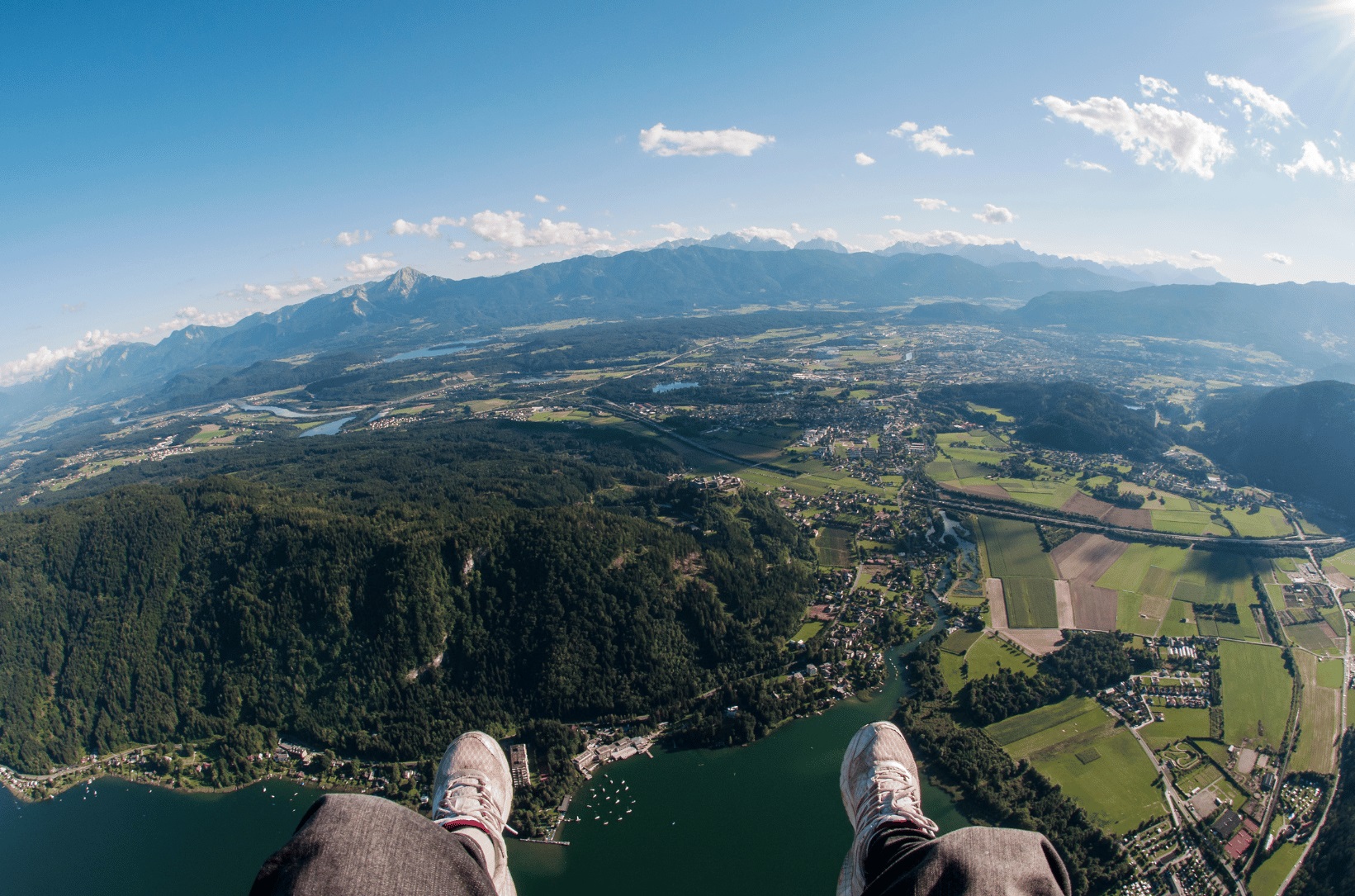 With its diverse economy, top-notch schools, and friendly residents, it's easy to see why so many people choose to call this home.
Whether you're visiting or thinking of relocating here, our Citrus Heights City Guide & Real Estate will provide you with all the information you need to make an informed decision.
From finding the right neighborhood to understanding the local real estate market, we'll give you everything you need to ensure your experience in Citrus Heights exceeds expectations.
Neighborhoods And Amenities
Citrus Heights is a flourishing city with an abundance of charm. As the sun sets on its horizon, it radiates with a golden hue that gives you a sense of comfort and peace. Whether you're looking for a place to call home or just passing through, this vibrant town has something for everyone.
When it comes to recreational activities, Citrus Heights offers local parks and plenty of outdoor options that make getting outside irresistible. From picnics in the park to bike rides along scenic trails – there are numerous ways to enjoy nature here! And if you're feeling extra adventurous, why not take a walk around one of the many lakes? There's nothing like being surrounded by water as you explore everything this wonderful city has to offer.
For those who love food, there are plenty of dining options available. With restaurants ranging from casual cafes to upscale bistros, you can find something delicious no matter your taste buds crave. Plus, there are also several grocery stores nearby so stocking up on all your favorite items is easy too.
Living in Citrus Heights means experiencing convenience and relaxation at every turn - making it an ideal location for anyone seeking freedom and opportunity alike.
Now let's take a look at what kind of cost of living one can expect when considering calling this lovely city their new home… !
Cost Of Living
Citrus Heights is an excellent place to live for those who are looking for housing affordability and lifestyle options. With its mild climate, easy access to nature, and bustling downtown area, the city offers something for everyone.
When it comes to living costs, Citrus Heights has a lot of advantages over other cities in the region. Housing prices tend to be lower than average compared with nearby communities like Roseville or Folsom. Utilities are also reasonably priced and there's no state income tax in California! For renters, many apartment complexes offer great deals on monthly rent fees that make life easier on your wallet.
If you're looking for something more than just affordable living expenses in Citrus Heights, you'll find plenty of entertainment choices. The city boasts several parks, shopping centers, restaurants and cultural events throughout the year. Plus, if you enjoy outdoor activities such as hiking or biking you can easily get around town thanks to its well-maintained bike trails and pathways.
From affordable housing to a range of recreational opportunities, Citrus Heights provides residents with an array of ways to enjoy their lives:
You'll find low-cost rental apartments so budgeting isn't a worry
Prices at local stores keep your grocery bills manageable
There's always something fun happening outdoors - from concerts in the park to bike rides through rolling hills
This combination of affordability and lifestyle options makes Citrus Heights an attractive destination for anyone seeking freedom from financial worries while still enjoying all that life has to offer.
As we move onto discussing schools and education in this guide, know that these same factors will add up to create high quality educational experiences too.
Schools And Education
The cost of living in Citrus Heights is more than reasonable, making it an ideal place for families to call home.
With that in mind, let's now take a look at the schools and education available here.
Citrus Heights offers several excellent public school districts with classrooms sizes small enough to ensure each student receives individual attention. Parents have peace of mind knowing their children are receiving quality instruction from experienced teachers who make learning fun and engaging. The district also provides specialized programs such as advanced placement classes, college preparation courses, art and music programs, and foreign language studies.
In addition to its excellent public school system, there are also many private schools throughout Citrus Heights providing parents with even more options when it comes to educating their children. These institutions offer smaller class sizes and often provide additional opportunities for students looking for unique educational experiences beyond what's offered by the traditional school system.
With great schools come great job opportunities - something Citrus Heights doesn't lack!
From corporate headquarters to mom-and-pop shops, this city has plenty of employment choices – perfect for those ready to jump into the local job market and economy.
Local Job Market And Economy
The job market in Citrus Heights is thriving, with plenty of opportunities for those seeking employment. The cost of living is relatively low, making it an attractive place to live for those on a budget.
The business climate is strong and vibrant, with many businesses setting up shop in the area. There are a variety of job openings available to suit everyone's needs.
The area is great for entrepreneurs and those looking to start their own business. Overall, Citrus Heights is a great place to live and work, with plenty of opportunities to make a living.
Employment Opportunities
Citrus Heights is a great place to live and work. With commuting options ranging from public transportation to biking, residents are able to easily journey back and forth between home and the office.
The local job market offers plenty of opportunities for employment with a variety of industries represented across the area. Job networking can be an effective way to land your dream job in Citrus Heights – many individuals have found success by connecting with companies through professional groups or events, as well as word-of-mouth referrals.
Ultimately, living in Citrus Heights gives you the freedom to pursue all sorts of career paths; so take advantage of its unique business landscape that allows you to find a job that makes you truly happy!
Cost Of Living
Living in Citrus Heights is an affordable option for many. With housing affordability, transportation costs and other living expenses all being relatively low compared to larger cities, it's easy to get ahead financially when you choose to live here.
Plus, with a variety of commuting options available – from public transportation to bike lanes – the cost of getting around town is also quite reasonable. You can even save money by carpooling or taking advantage of rideshare services like Uber and Lyft!
Overall, Citrus Heights offers its residents plenty of economic freedom. This means that individuals are able to pursue their career goals without having to worry about breaking the bank just trying to cover everyday living expenses; whether you're looking for a full-time job or part-time gig, this city provides ample opportunity for finding meaningful employment.
Citrus Heights has something to offer everyone who wants more than just financial stability out of life; so if you're ready to take the plunge into true freedom, come check out what this great city can do for you and your future career prospects!
Business Climate
If you're looking to start a business in Citrus Heights, you'll be pleased to know that the city offers a great business climate with low local taxes and plenty of transportation options.
With easy access to major highways, public transit systems and bike lanes – as well as free street parking available – it's never been easier for entrepreneurs to get their businesses up and running.
Plus, there are numerous coworking spaces around town where budding entrepreneurs can collaborate on projects or take meetings without having to worry about costly office rent!
All this makes Citrus Heights an ideal place for those who want financial freedom while still being able to pursue entrepreneurial dreams.
Whether you're starting your own venture or just need somewhere cost-effective to base yourself while working on contract jobs, Citrus Heights is sure to provide everything you need.
So don't wait any longer; come check out what this amazing community has in store for ambitious professionals like yourself today!
Home Buying And Selling Process
Buying or selling a home in Citrus Heights is an exciting experience, but it can also be daunting. To ensure success, it's important to understand the process thoroughly.
Mortgage rates are typically lower than other types of loan and they're available through banks, credit unions, and online lenders - so shop around for the best deal you can find!
Closing costs will vary depending on your lender and may include appraisal fees, attorney fees, title insurance fees, taxes and more. It's always wise to ask your real estate agent or lender about any potential closing costs before signing anything. Make sure that you get all of this information in writing as well.
When buying or selling a property in Citrus Heights, understanding the local market conditions can help maximize your return on investment. Keep up with current trends by talking to a qualified real estate professional who has knowledge of the area. This way you can make sure that every step of the home buying or selling process goes smoothly without surprises down the line.
Frequently Asked Questions
What Is The Average Commute Time To/From Citrus Heights?
For commuters living in the charming city of Citrus Heights, the average commute time to and from work is surprisingly short.
With traffic patterns that are well-managed and costs that are surprisingly low, it's possible for people to get where they need to be quickly and affordably.
This makes Citrus Heights an ideal location for anyone who values their freedom; thanks to its convenient commuting options, you can save time and money while still getting around with ease.
Are There Any Recreational Activities In The Area?
Citrus Heights is a great place to get out and enjoy the outdoors.
From bike trails, local festivals, and parks with playgrounds, there's something for everyone!
Whether you want a leisurely stroll through nature or an exciting outdoor adventure, Citrus Heights has it all.
With its convenient location near Sacramento and surrounding areas, this quaint city offers plenty of recreational opportunities that will satisfy any craving for freedom.
What Is The Crime Rate In Citrus Heights?
Citrus Heights is a safe city, with low crime rates compared to other cities in the US.
Safety measures are taken seriously by the police department and local government, who focus on crime prevention initiatives such as neighborhood watch programs and public safety education.
With these efforts in place, residents can rest assured that Citrus Heights remains a secure community to live in.
Are There Any Public Transportation Options In The City?
The saying 'time is money' has never been truer than when discussing public transportation options in Citrus Heights.
Residents have access to multiple bus routes that cover the entire city and provide a great alternative for those looking to save some cash on gas or car payments.
For those who prefer walking, there are also walkability scores available which measure how easy it is to get around by foot.
All in all, Citrus Heights offers reliable transportation solutions both big and small.
What Is The Median Income Of Citrus Heights Residents?
The median income of Citrus Heights residents is relatively low, making it an affordable area to live.
With plenty of job opportunities and a cost of living that's well below the national average, the city offers great value for those looking to find financial freedom.
Whether you're seeking employment or simply want to save money on rent, Citrus Heights may be just what you need.
Conclusion
In conclusion, Citrus Heights is a great place to live. With its close proximity to downtown Sacramento and easy access to recreational activities, there's something for everyone in this city.
The crime rate is low, public transportation options are plentiful and the median income of residents is higher than the national average. All of these factors make Citrus Heights an attractive option for those looking to buy or rent real estate.
If you're considering relocating here, know that it will offer many benefits that other cities cannot provide. Thanks for reading our Citrus Heights City Guide & Real Estate article!