Downtown Sacramento City Guide And Real Estate
Posted by Suneet Agarwal on Sunday, April 16, 2023 at 3:03:50 PM
By Suneet Agarwal / April 16, 2023
Comment
Whether you're looking for a new home or just want to explore what's happening in the heart of California's capital, this guide will have something for everyone.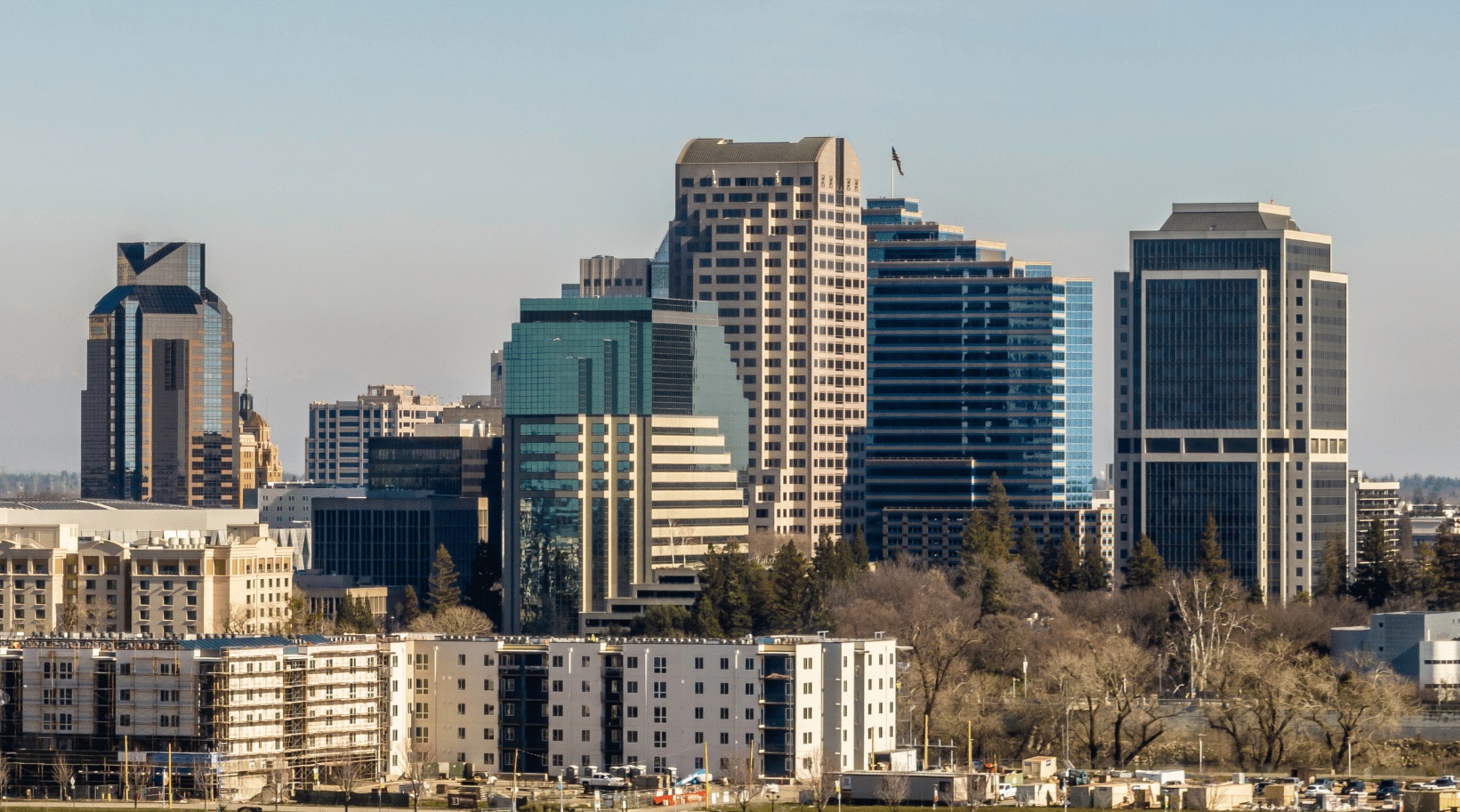 From its unique cultural attractions to its amazing restaurants and nightlife, there's no shortage of exciting things to do in this dynamic place.
So come along with me as we discover why Downtown Sacramento is one of the most desirable locations in America today!
Exploring The Local Culture
Downtown Sacramento is a hub for culture, heritage and local attractions. From the awe-inspiring art galleries to the bustling farmers markets, this area has something special in store for everyone. With its unique blend of old world charm and modern innovation, it's no surprise that locals love living here.
Explore the city's cultural roots as you stroll through historic buildings or visit landmarks like Sutter's Fort State Historic Park – an area that pays tribute to California's past.
And don't forget about all of the incredible museums – from The California Museum to the Crocker Art Museum, these spots are full of interesting artifacts and artwork sure to educate and inspire visitors.
The downtown district also features plenty of entertainment options - including live music venues, movie theaters, performing arts centers and more! Whether you're looking for some family fun or a night out with friends, there's always something happening in this vibrant neighborhood.
To top it off, dining and nightlife options abound throughout the area ensuring your experience will be unforgettable.
Dining And Nightlife Options
As you explore the city, one of your first stops should be to experience its distinctive and vibrant dining and nightlife options. From trendy restaurants to local bars, Sacramento has something for everyone to enjoy. One of the things that makes this downtown area so special is its plethora of diverse locations with distinct atmospheres.
If you're looking for a lively evening out on the town, head to Midtown – it has become an epicenter of entertainment in recent years. With more than 40 venues offering everything from craft beer pubs to karaoke bars, there is no shortage of places where you can let loose and have some fun.
Or if you'd prefer something a little quieter but still full of energy and excitement, take a stroll through Old Town Sac or West Sacramento's Bridge District to discover hidden gems off the beaten path.
No matter what type of atmosphere or cuisine you are craving, Downtown Sacramento will satisfy all your cravings. Whether enjoying dinner at The Firehouse Restaurant & Bar or sipping cocktails under the stars at Revival at The Sawyer – each locale offers something unique and unforgettable experiences abound!
So come join us as we explore all that our stunning downtown area has to offer, from shopping and entertainment options galore -to creating memories that will last a lifetime!
Shopping And Entertainment
Downtown Sacramento is the perfect place to enjoy a night out with friends or family. With numerous restaurants, bars, and cafes, you can find something that fits everyone's taste. There are also plenty of stores for shopping as well as live music venues and theaters where you can catch some of the local trends in entertainment.
The community events hosted downtown are always a great way to explore what this city has to offer. From art shows and farmer's markets to festivals and carnivals, there is something for all ages here. You can even take part in outdoor activities like biking, kayaking, paddle-boarding or just taking a stroll around the waterfront boardwalk.
No matter your interests, Downtown Sacramento will have an activity that suits them - making it a great spot for living life on your own terms!
Here are some other things to do while enjoying freedom downtown:
Catch a show at one of many arts theater venues
Shop 'til you drop at unique boutiques
Savor delicious culinary delights from around the world
Take advantage of free fitness classes offered outdoors
Whether you're looking for excitement or relaxation, Downtown Sacramento has it all! Education and health care opportunities await in this buzzing metropolis.
Education And Health Care
As you stroll the streets of downtown Sacramento, you can't help but appreciate what this city has to offer in terms of entertainment and shopping. But beyond its bustling nightlife, there is a wealth of education and health care resources that make living here an even more enjoyable experience.
For those with children looking for reliable childcare options, look no further than one of many daycare centers located throughout downtown Sacramento. The area is also home to several public schools providing students with quality educational opportunities and access to extracurricular activities such as art classes and sports teams.
For college-bound individuals, nearby universities like UC Davis are just minutes away from the heart of the city. The city offers plenty of healthcare resources too, making it easy for residents to stay healthy and active in their community. There are several hospitals within walking distance offering comprehensive medical services ranging from primary care physicians to specialists in various fields.
In addition, numerous pharmacies provide convenient access to medications while local wellness centers provide alternative ways to take control over your own health journey. That said, if you're ready to settle down near all these great amenities then finding the right real estate should be your next step! Whether you're searching for condos or single family homes – downtown Sacramento has something for everyone's needs.
Finding The Right Real Estate
Finding the right real estate in downtown Sacramento can be a daunting task. Fortunately, with careful research and some savvy decision-making, anyone can find their perfect property.
A great place to start is by looking into rental prices and mortgage rates for different areas of the city. Doing this allows potential buyers to narrow down their search and focus on properties that fit within their budget.
When considering whether or not to purchase a property in downtown Sacramento, it's important to think about how you want to use it; is it going to be an investment or do you intend to live there? If you plan on living there yourself, consider factors such as lifestyle needs, transportation options, and access to amenities like shopping centers, parks, schools and more.
Understanding these elements will provide insight into which neighborhoods could offer the best quality of life for you.
Once all your research has been done and you have narrowed down your list of potential properties, take time out for a few visits before making any decisions. This way you can get first hand experience of what each area feels like and make sure it's really where you want to invest your money - after all, buying a home should be an exciting process!
Frequently Asked Questions
What Is The Average Cost Of Living In Downtown Sacramento?
Living in downtown Sacramento is a dream come true for those seeking the ultimate freedom. With its vibrant neighborhood vibes, renting options galore and an average cost of living that won't break the bank – it's no wonder so many people flock to this city!
From cozy studios to sprawling lofts, you're sure to find something that fits your lifestyle without breaking your wallet. Whether you want to stay close to the hustle and bustle or just enjoy the nightlife on weekends, there are plenty of affordable rental choices available in Downtown Sacramento.
So why wait? Come experience all this amazing city has to offer!
How Safe Is The Area?
When it comes to the safety of downtown Sacramento, there's a lot that can be said.
Urban crime is relatively low compared to other cities in California, however noise pollution from busy streets and nearby highways may provide an unpleasant atmosphere for some.
Despite this, many locals feel quite safe living here as they're able to enjoy freedom while taking advantage of all the city has to offer.
All things considered, downtown Sacramento has its pros and cons when it comes to safety - but overall residents feel secure within their community.
Are There Any Public Transportation Options?
Curious how convenient it is to get around downtown Sacramento?
With plenty of transit routes running throughout the city, getting from point A to B has never been easier!
From bus and light rail lines to rental bike stations, you'll be able to take advantage of all that this bustling metropolis has to offer without breaking the bank.
Even better, rent costs in the area are surprisingly low compared to similar cities across the nation, offering a unique combination of freedom and convenience that makes downtown Sacramento an attractive option for those looking for a new home or simply exploring what the city has to offer.
So why not hop on board and explore today?
Are There Any Job Opportunities In The Area?
Downtown Sacramento is becoming a hub for job seekers, with plenty of networking opportunities and job searching options available.
The city is booming with new businesses popping up all the time as well as established companies needing to fill positions.
Whether you're looking for full-time or part-time work, downtown Sacramento offers a wide range of industries to choose from - tech, finance, hospitality, healthcare and more - so there's something for everyone.
There are also many resources available such as online job boards, employment agencies, and career fairs that can help connect you to potential employers in the area.
So if you're considering relocating or just want to explore some new opportunities closeby, downtown Sacramento has got you covered!
What Is The Average Commute Time To Downtown Sacramento?
Taking the scenic route to downtown Sacramento can feel like a breeze, but it's important to consider your daily commute when deciding on where to live.
On average, commuters spend around 25 minutes travelling from the outskirts of town into the heart of the city.
But with an array of public parking options and a commuter-friendly lifestyle, downtown Sacramento is well worth the trip!
Whether you're commuting by bus or car, living in this vibrant city offers its own rewards for those who embrace the easygoing nature of life here.
Conclusion
Living in Downtown Sacramento is becoming increasingly attractive. It's a great place to live, work and play!
But with the rising costs of living here comes an ironic twist: it can be hard to afford. Despite this challenge, many people find that the benefits far outweigh the cost.
From excellent public transportation options and plenty of job opportunities to shorter commute times and higher safety ratings, there are so many positives about life downtown!
If you're looking for something different than your typical suburban lifestyle, then downtown Sacramento might just be what you need. So don't let the high cost scare you off – come see why so many people love living here!