Elk Grove City Guide And Real Estate
Posted by Suneet Agarwal on Sunday, April 16, 2023 at 3:18:55 PM
By Suneet Agarwal / April 16, 2023
Comment
Welcome to Elk Grove, a vibrant city full of opportunity and adventure!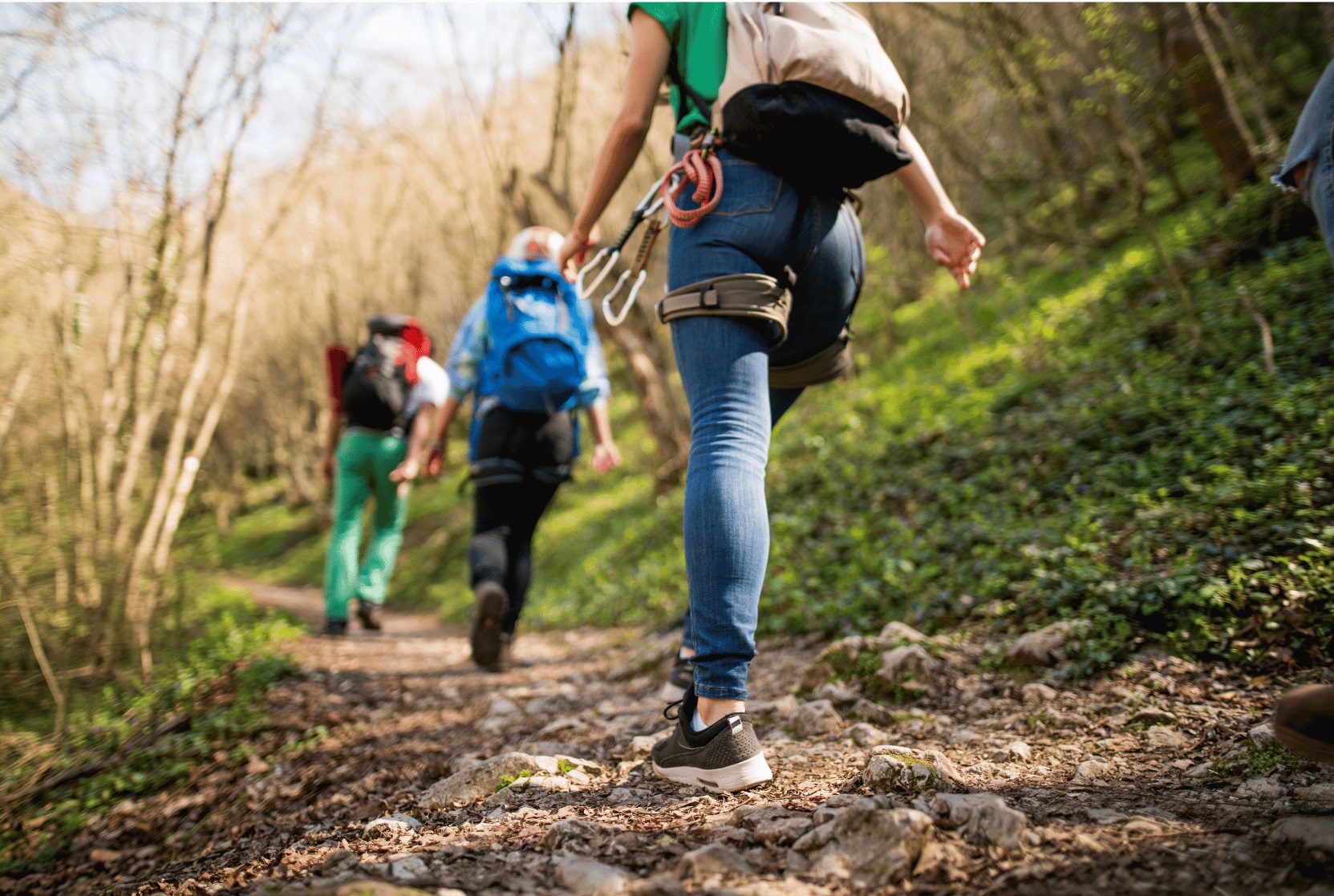 Whether you're looking for a place to call home or simply wanting to explore what this exciting city has to offer, there's something here for everyone.
With its diverse population, plenty of outdoor activities, and abundance of cultural attractions, it's no wonder so many people are flocking here in search of the ultimate freedom.
Here at our Elk Grove City Guide and Real Estate blog, we'll help you make the most out of your stay in the area – from finding the perfect property that suits all your needs to discovering the best places to visit during your free time.
Let's dive right into exploring everything Elk Grove has to offer!
Overview Of Elk Grove
Elk Grove is like a hidden gem tucked away in the heart of Northern California. With its scenic views, world-class parks and trails, top-rated schools, and an abundance of public safety measures, it's no wonder why so many families are choosing to call Elk Grove home.
From the bustling downtown area to the numerous neighborhoods throughout town, there's something for everyone in this vibrant city. Residents can easily get around thanks to plenty of transportation options such as carpools, bike lanes, light rail lines, express buses, and more.
Whether you're commuting to work or taking a weekend adventure out of town - getting from point A to B has never been easier!
In addition to all that Elk Grove offers its residents day-to-day, it also provides them with peace of mind knowing their family is safe from any potential threats. The high standards set by local law enforcement ensure that everyone who lives here feels secure at all times.
It's no surprise then why people are flocking here in droves looking for their dream home – come see what all the fuss is about today!
Finding Your Dream Home
Elk Grove is a great place to find your dream home! With mortgage rates at an all-time low and property taxes relatively inexpensive, many people are taking advantage of the opportunity to purchase their own piece of paradise.
When looking for a new home in Elk Grove, you can choose from single family homes, condos, townhomes and more. There's something available for any budget or lifestyle preference.
The city also offers plenty of amenities such as parks, schools, restaurants and shopping centers so no matter what type of living situation you're looking for, there's sure to be something that fits your needs perfectly.
Whether you're searching for a cozy starter home or a luxurious estate fit for royalty, Elk Grove has it all. With its laid back atmosphere and abundance of recreational opportunities like golf courses, hiking trails and nearby lakeside beaches – finding your perfect abode here won't be hard. All it takes is a bit of research into local real estate trends plus some exploration to discover just how special this city really is.
Here's to unlocking the door to your forever home!
The great outdoors awaits those who call Elk Grove home! From lush green parks and riverside bike paths to historical sites and cultural attractions - this city has a lot to offer when it comes to outdoor activities and entertainment options.
Let's take a look at what makes Elk Grove so enjoyable throughout the year...
Outdoor Activities And Attractions
Elk Grove is the perfect place for outdoor activities and attractions.
With plenty of hiking trails, parks, and bike trails, there's something for everyone. It's a great way to get outside and explore the city.
For those looking to go on a longer hike, there are a few trails that span for miles. For those who want to take a leisurely stroll, there are several parks with trails and ponds.
Bike enthusiasts will find plenty of trails to explore as well. And if you're looking to buy a house in Elk Grove, you'll be sure to find plenty of outdoor activities and attractions to enjoy.
Hiking Trails
When it comes to outdoor activities and attractions in Elk Grove, one of the top draws is its many hiking trails.
Whether you're a novice or an experienced hiker looking for some nature photography opportunities, there's something here for everyone!
With miles of well-maintained paths winding through lush forests, meadows and wetlands, hikers can explore the beauty of this area with ease.
Wildlife viewing is also common along these trails - keep your eyes peeled for elk, foxes, hawks and even bald eagles!
Plus, don't forget about the breathtaking views that come with each hike up a mountain peak or down into a valley.
So if you're ready to experience all that Elk Grove has to offer outdoors, lace up those boots and hit the trail!
Parks
When it comes to outdoor activities and attractions in Elk Grove, there's no shortage of places to explore. From pristine forests and meadows to sprawling parks with plenty of open space for picnics or a game of Frisbee, you're sure to find something that suits your fancy!
What's more is that many of the city's parks are dog-friendly – so don't forget Fido when packing up the car! Whether you want an al fresco lunch or just some fresh air on a sunny day, these parks won't disappoint. With plenty of picnic spots scattered throughout, they make ideal destinations for spending quality time with family and friends.
And if you're looking to catch some rays while keeping cool in the shade, you can do both at one of Elk Grove's beautiful lakeside areas. So grab your favorite people (and pup) and come out to experience all that Elk Grove has to offer outdoors!
Bike Trails
If you're a cyclist looking to explore the great outdoors, Elk Grove's biking trails are just what the doctor ordered!
With plenty of scenic routes winding through parks and forests, they provide an excellent opportunity for some fresh air exercise.
But don't forget bike safety - always make sure to wear your helmet and follow trail etiquette when passing other cyclists.
And if you're feeling extra adventurous, why not take on one of the city's more challenging mountain biking courses?
It's a great way to test yourself while enjoying nature at its finest.
So grab your bicycle and get ready to hit the trails – it's time to experience all that Elk Grove has to offer on two wheels!
Cultural Experiences And Entertainment
Elk Grove is packed with cultural experiences and entertainment that will keep you busy. From the many dining options to the shopping malls, there's something for everyone here.
You can enjoy a night out at one of Elk Grove's traditional restaurants or try some of their unique fusion cuisine. There are plenty of shops in the area, as well as several large malls where you can find whatever it is you need. Whether its clothing, electronics, flowers, books – these stores have it all!
The city also has an active art scene with galleries and theaters showcasing local works from talented artists. You can even attend festivals and events throughout the year featuring live music, food trucks, and more.
With so much to do around town, you'll never be bored in Elk Grove! Outdoor activities like hiking trails and bike paths, cinema complexes with IMAX screens, local breweries offering craft beer tastings, upscale bars for cocktails & conversation, and sports arenas for watching games & concerts are just some of the many options available.
From exploring the great outdoors to taking in a show at the theater, Elk Grove provides limitless opportunities for leisurely fun. As if this isn't enough - locals often benefit from exclusive discounts on different attractions too.
Let's turn our attention now to discovering what local businesses and services are available near by...
Local Businesses And Services
Elk Grove offers a wide range of local businesses and services to choose from. From its thriving shopping centers, job market, recreational activities, and more Elk Grove has something for everyone.
Whether you're looking for the perfect place to shop or searching for an ideal career opportunity, this city can provide it all. This city is home to numerous shopping centers that offer a variety of items. You can find everything from clothes and accessories to furniture and electronics at these local outlets.
For those who are on the hunt for a new job, there are many options in Elk Grove as well. The area boasts one of California's fastest-growing job markets where individuals have access to countless opportunities across different industries.
Living in Elk Grove also means having access to plenty of recreational activities such as bike trails, parks, golf courses, tennis courts and much more. With so many options available here, residents never run out of ways to explore the outdoors and enjoy their free time!
No matter what your interests may be – whether it be dining out at some of the best restaurants in town or watching live music performances - there's always something fun going on in Elk Grove!
Frequently Asked Questions
What Is The Average Cost Of Living In Elk Grove?
The cost of living in Elk Grove is generally quite reasonable, with rental rates and food costs being particularly affordable.
On average, one-bedroom apartments go for around $1,300 per month while two-bedrooms start at just over $1,500.
Foodwise, you can get a meal out for between $10-$15 if you're eating alone or up to $50 if you're dining as a group.
All in all, it's an economical city that won't break the bank - so why not enjoy some freedom by moving here?
Are There Good Schools In Elk Grove?
Yes, there are excellent schools in Elk Grove!
From public to private institutions, educational opportunities abound. Homebuyers looking for housing affordability and quality education need look no further than the city of Elk Grove.
Private schools offer a variety of options while maintaining top-notch academics; making it an ideal destination for those seeking both freedom and knowledge.
With so many great learning centers at your disposal, you can be sure that everyone in your family will have access to excellent resources.
Is Public Transportation Available In Elk Grove?
Yes, there is public transportation available in Elk Grove.
The city offers convenient bus routes and bike sharing programs to make it easy for residents to get around town without the need for a car.
This makes it easier than ever for those who want freedom from car ownership or just don't have access to one, giving them an alternative way of getting where they need to go quickly and safely.
Are There Any Job Opportunities In Elk Grove?
Elk Grove is a great city for anyone looking to start or continue their career.
With its diverse range of local employers and competitive real estate prices, there are plenty of job opportunities available in the area.
Whether you're interested in business, retail, healthcare, or any other industry, Elk Grove offers something for everyone.
From entry-level positions to executive roles, you'll find everything you need here to make your dreams come true!
How Safe Is Elk Grove?
For anyone looking for a place to call home, safety is an important factor.
Elk Grove may be the perfect fit! With its low crime rate and abundance of local amenities, you can rest assured that your family will be safe here.
The city has seen year-over-year decreases in violent crimes since 2013, according to FBI crime statistics, making it one of the safest places to live in California—and beyond!
Even better yet, Elk Grove's peaceful atmosphere and charming neighborhoods offer a sense of freedom and comfort that make this city truly special.
Conclusion
Overall, Elk Grove is a great place to live. It's affordable, with the average cost of living being 3% lower than the national average.
There are plenty of job opportunities for residents and good schools for families with children.
Public transportation makes it easy to get around and crime rates in the city are very low.
In fact, Elk Grove has been ranked as one of the safest cities in California!
If you're considering moving to Elk Grove, you won't be disappointed - there's something here for everyone.
Whether you want to settle down or take advantage of all that this vibrant community has to offer, I'm confident that Elk Grove can provide an enjoyable experience for you and your family.