Folsom Sacramento City Guide And Real Estate
Posted by Suneet Agarwal on Sunday, April 16, 2023 at 3:25:19 PM
By Suneet Agarwal / April 16, 2023
Comment
Welcome to Folsom! We know you'll love living here, and we want to help you explore all the amazing opportunities this great city has to offer.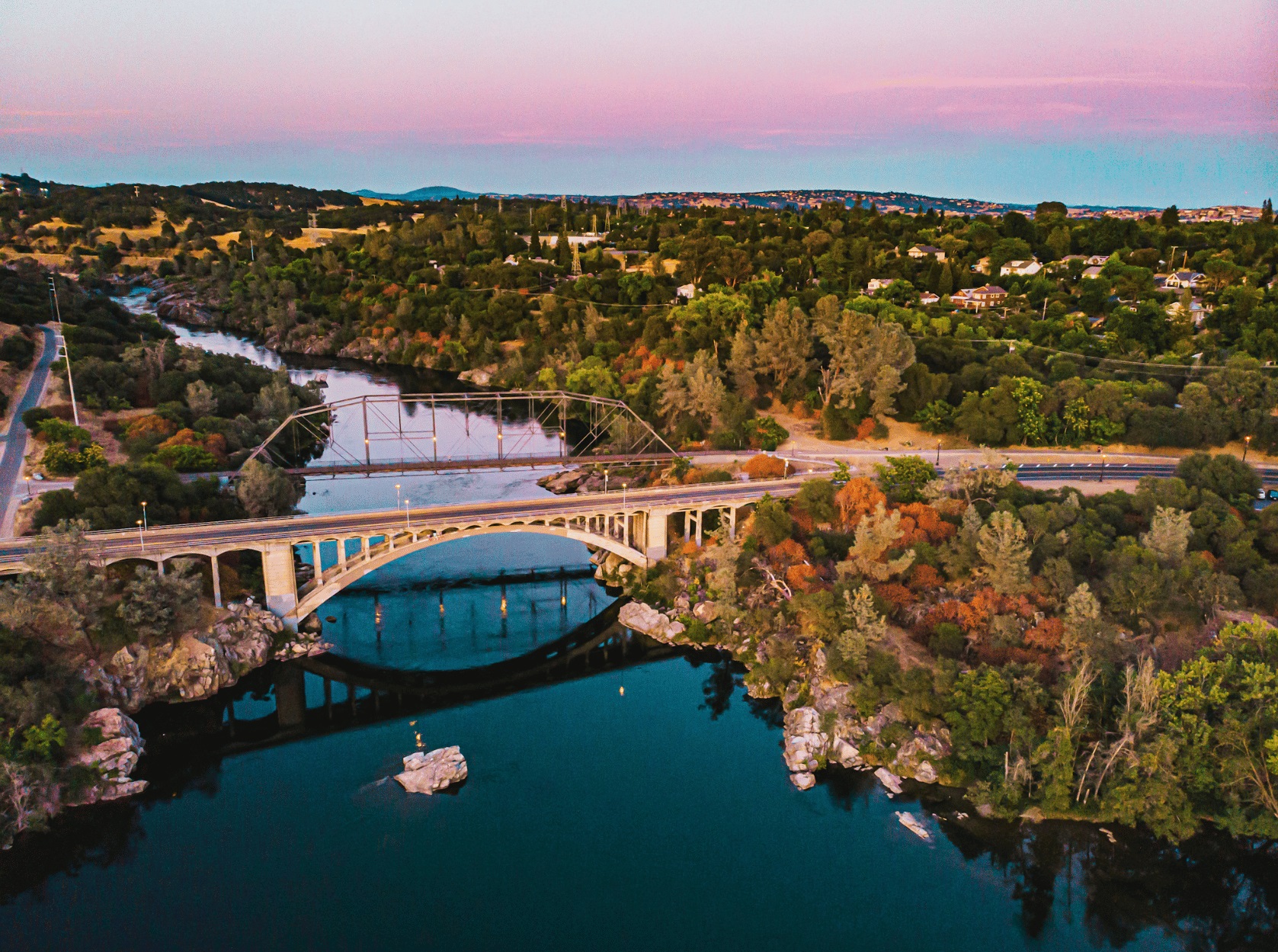 From real estate trends to local attractions, our guide will give you all the information you need to make an informed decision about your new home.
Whether you're looking for a place to call home or planning a vacation destination, Folsom has something for everyone.
With its stunning scenery, vibrant communities, and endless possibilities, it's no wonder why so many people flock here every year.
So come on in; let us show you around and unleash your inner explorer!
Local Attractions
Folsom is a bustling city full of culture and life. With shopping districts, city parks, and other attractions, there's something for everyone in this vibrant community! According to recent studies, nearly two thirds of residents feel that Folsom offers them the freedom to pursue their dreams.
For those looking to explore its many offerings, Folsom has plenty of options. The downtown area boasts numerous shops and restaurants while nearby bike trails offer an ideal way to experience nature. There are also several large green spaces perfect for family picnics or getting away from it all.
Meanwhile, the central park provides a great place for locals to gather on weekends and holidays; here you can find food trucks, live music, and even occasional festivals taking place during summer months. The city's unique atmosphere makes it easy to fall in love with what Folsom has to offer.
From quiet moments spent exploring local walking paths to exciting nights out at one of its many trendy bars, these experiences create memories that last far beyond visiting hours. Moving forward into real estate trends, Folsom promises more than just fun – it provides a safe haven where individuals can take pride in investing in their future.
Real Estate Trends
Folsom is an ideal place for those looking to invest in real estate. With its vibrant culture and booming economy, Folsom has become a hot spot for investors who are seeking good returns on their investments.
Home values have skyrocketed here in the past few years, making it easy to see why so many people want to purchase property in this area. If you're thinking about investing in Folsom real estate, now is the time!
Prices are still relatively affordable compared to other areas of California, offering potential buyers more bang for their buck. As home prices continue to rise with demand, savvy investors can take advantage of the strong investor outlook that this city offers.
For those considering buying property in Folsom, it's important to consider all factors when making your decision. Take into account location, neighborhood amenities, and future development plans before committing to any particular investment opportunity.
With careful consideration and research, there's no doubt that you'll find a great deal on your next property purchase! With these considerations made, let's move onto outdoor activities available around Folsom – an essential part of life in this amazing city!
Outdoor Activities
Folsom is a great place to get outdoors and explore. With over twenty-five miles of hiking trails, it's easy to find an adventure that suits your needs. Whether you're looking for a leisurely stroll through the park or a more challenging hike up rugged terrain, Folsom has got you covered.
Not only can residents enjoy excellent hiking opportunities in the area, but they can also take advantage of bike paths located throughout the city:
1. The American River Bike Trail spans 32 miles from downtown Sacramento all the way to Beals Point at Folsom Lake State Recreation Area, offering breathtaking views along its route.
2. Johnny Cash Trail, which winds around Lake Natoma adjacent to Highway 50, offers spectacular views of the local terrain and some shady spots for picnicking.
3. The Steve Messer Trails provide plenty of off-road cycling options with features like bridges and jumps as well as open spaces just perfect for racing!
With so many outdoor activities available in Folsom, living here means having access to nature without ever having to leave town. Residents don't have to worry about waiting on traffic or dealing with crowds; instead they are afforded freedom and flexibility when exploring their own backyard!
Now on to community amenities...
Community Amenities
Folsom is a great city to live in, with plenty of parks, shopping, and restaurants to enjoy.
Whether you're looking to take a leisurely stroll, pick up some groceries, or try a new dish, Folsom has you covered!
Our parks are well-maintained and provide plenty of activities for all ages.
Shopping opportunities abound, from big-box stores to one-of-a-kind boutiques.
And our restaurants offer cuisine from around the world, so there's something for everyone.
With all these amenities, it's no wonder Folsom is an attractive place to live!
Parks
Folsom's parks provide a great opportunity for community members to engage with nature and get some fresh air.
From dog walking in the park, to leisurely strolls on wooded trails - there are plenty of outdoor activities available that everyone can enjoy.
The city boasts over 50 different parks, each offering something unique.
Whether you're looking for an off-leash area to take your pup or a peaceful trail through nature, Folsom has what you need.
Dog walking is popular at many of these locations thanks to their wide open spaces and long pathways; while nature trails have become increasingly popular amongst hikers due to their breathtaking views and tranquil atmosphere.
With such a large selection of places to explore, it won't be hard to find one that suits your needs!
So why not go out and discover Folsom today?
Shopping
Folsom is also the perfect place to shop, whether you're looking for luxury boutiques or big box stores. With its wide selection of retailers and ample parking, it's easy to find whatever you need.
Plus, when shopping in Folsom you won't have to worry about battling crowds or long lines - making it a great option for those who want convenience without sacrificing quality.
You'll discover some of the best and most unique shops around with something for everyone. From designer clothing stores to home decor outlets, there are plenty of options available that will appeal to your individual style and budget.
Whether you're seeking an exclusive item from one of the city's many boutique locations, or just want to browse through department stores at your leisure-you'll be sure to find exactly what you need here in Folsom.
So why not come out and explore all that Folsom has to offer? With its variety of amenities and activities, this vibrant community provides everything necessary for a fulfilling lifestyle experience - allowing residents to live life on their own terms!
Restaurants
When it comes to excellent dining experiences, Folsom has plenty of options. From casual cafes to upscale restaurants, you'll find all kinds of food reviews and unique flavors in the city.
Whether you're looking for a quick bite or something special for a celebration, you won't be disappointed with what's available here. Plus, you can choose from cuisines from around the world and some local favorites that will tantalize your taste buds!
There are also numerous outdoor patios so you can take advantage of sunny days while still enjoying great food - perfect for those who want to live life on their own terms!
So why not come out and explore all that Folsom has to offer? With its variety of restaurants and activities, this vibrant community provides everything necessary for an unforgettable experience - giving locals access to extraordinary dining experiences without sacrificing convenience or quality.
Dining & Entertainment Options
Folsom City offers a wonderful restaurant selection, with something to fit any palate. From cozy cafes to family-friendly eateries and fine dining establishments, there's no shortage of options for the hungry visitor or resident.
There are also plenty of nightlife options available throughout the city, from low-key music venues to bustling bars and clubs offering live entertainment. Whether you're looking for an intimate dinner spot or a lively evening out on the town, Folsom has it all!
The local bar scene is particularly vibrant in Folsom City. Enjoy craft cocktails at one of the many cocktail lounges or sample some regional brews at one of several microbreweries. For those who prefer something more relaxed, there are plenty of wine bars where you can enjoy a bottle while catching up with friends.
If you'd rather dance the night away, check out some of the popular nightclubs that offer DJs spinning everything from hip hop and EDM to country and Top 40 hits - they'll keep you shaking late into the night!
No matter what your taste buds crave or how your feet feel like moving, Folsom City will provide endless opportunities for culinary exploration and fun evenings out. With its diverse offerings spanning multiple types of cuisine and entertainment genres, this destination always delivers when it comes to foodie finds and great times.
Frequently Asked Questions
What Are The Local Schools Like?
The local schools in Folsom are highly rated, offering great opportunities for students of all ages.
This is largely due to the fact that there are ample affordable housing and amenities available in town.
With an array of public and private options, parents can rest assured their children will receive a quality education while also enjoying the freedom and independence that comes with living in such a vibrant community.
Are There Any Public Transportation Options Available?
Folsom residents have plenty of public transportation options to choose from, making it easy to get around without dealing with traffic congestion.
The city has a number of bus routes and bike paths, so you can take advantage of both modes of transit and enjoy the freedom that comes along with them.
Whether you're commuting to work or just out running errands, there's something for everyone in Folsom!
What Is The Crime Rate In The Area?
When it comes to crime rate, Folsom is a safe place to live. The city has taken proactive steps to ensure the safety of its citizens through crime prevention efforts such as neighborhood watch and public safety campaigns.
Residents can find peace of mind knowing that their area is well-monitored for any criminal activity. Additionally, there are plenty of resources available for residents looking for tips on how to stay safe in the community, from learning about local laws and ordinances to taking part in crime prevention activities like attending self-defense classes or starting a neighborhood watch group.
With these measures in place, Folsom remains one of the safest cities in California.
Are There Any Nearby Parks Or Nature Trails?
Folsom is a great city for anyone looking to enjoy the outdoors. With plenty of nearby parks and nature trails, there are lots of opportunities for hiking, wildlife watching, and more.
In particular, Lake Folsom State Recreation Area offers stunning views of rolling hills with access to both easy and challenging trails. It's also home to several species of birds and animals, so be sure to bring your binoculars! The area also has plenty of picnic spots perfect for enjoying lunch with friends or family amid the natural beauty.
Are There Any Upcoming Events Or Festivals In The Area?
Folsom is alive with events and festivals! If you're looking for a good time, there's plenty to choose from. Music venues offer live performances throughout the year while dining options can be found in abundance. Whether it's an outdoor concert or a food festival, Folsom has something for everyone.
Upcoming events include the annual 2nd Saturday street fair, which offers music, artisan vendors, delicious food, and more. There are also several farmers markets featuring local produce and crafts throughout the summer months - so come out and see what all this vibrant city has to offer!
Conclusion
The city of Folsom is a wonderful place to call home. It's well-equipped with excellent schools, convenient public transportation options, and low crime rates.
Plus you can enjoy the outdoors by visiting local parks or nature trails that offer opportunities for rest and recreation. And if you're looking for something more engaging, there are always exciting events and festivals happening in the area.
In short, Folsom is an ideal place to live and thrive. With its vibrant atmosphere, quality amenities, and diverse attractions—it offers something for everyone!
So why not take advantage of all this beautiful city has to offer? Come explore what Folsom has in store for you; it just might be your dream destination.