Homes For Sale In Roseville CA: Do This To Sell Your Home Faster!
Posted by Suneet Agarwal on Monday, April 3, 2023 at 2:54:46 PM
By Suneet Agarwal / April 3, 2023
Comment
On average, selling a home in Roseville takes more than 69 days. This assumes that you can obtain offers quickly and that there are no unexpected delays or problems during the home inspection, appraisal, and closing process.
However, this timeline could be shortened depending on the market conditions if buyers actively seek properties in your area or lengthened should any issues arise during negotiations.
Although it can take months to sell a house successfully, there are still ways to expedite the process and get your home sold in far less time, weeks, or even days! By researching the current market and understanding what buyers want, you can ensure that your house is attractive and competitively priced. Additionally, hiring an experienced real estate agent can be invaluable when trying to quickly sell a property as they have access to more potential buyers and know how to showcase a home best.
While selling quickly is essential, maximizing your net proceeds is vital. In this article, I have discussed both aspects – how to expeditiously sell your home and acquire the highest possible monetary funds in return.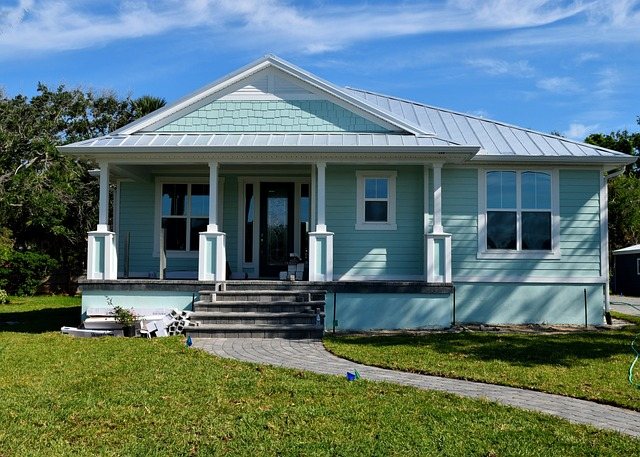 How To Sell My House Fast In Roseville, CA?
The process of quickly selling your home may seem daunting at first, but it's quite simple with the right knowledge and guidance. We will discuss how to successfully navigate each step so you can get the best deal in no time with our information deemed reliable!
1. List On T he MLS
Listing your property on the Multiple Listing Service (MLS) is the quickest way to impact the California housing market, exposing it to thousands of home buyers, including those that pay cash and those that use iBuyers. This will give you access to many potential buyers and drastically increase your chances of finding those interested in purchasing your property.
In addition to being syndicated to real estate websites such as Zillow and Realtor.com, listing your property on the MLS can be a savvy move for sellers. According to one study, properties listed by the broker on the MLS tend to sell faster than those that are not, with many sellers receiving an average of 17% more than they asked for in terms of price. This provides maximum exposure and could potentially lead to greater profits when it comes time to make a sale.
2. Price Your Home Aggressively
The listing price is an essential consideration when selling your home swiftly. To correctly gauge the appropriate value of your property, you must familiarize yourself with current market conditions and understand what similar residences are worth in the local area. This will enable you to set a realistic listing price which should help ensure that your house sells quickly.
The listing price serves as an initial offer and can be altered at any point before it is accepted. Typically, sellers and buyers can negotiate the final listing price. This allows both parties to reach an agreement that suits their individual needs and preferences.
3. Offer a Competitive Buyer Agent Commission
According to the National Association of Realtors' (NAR) home buyer statistics, a whopping 87% of buyers recruited the services of an agent to purchase their new properties. This is no surprise considering that a substantial commission for buyers typically guarantees that an agent will quickly snap up your listing when attempting to sell your house expeditiously.
The most effective way to draw the attention of buyer agents and encourage them to promote your property is by listing it on the MLS and offering a generous commission. Offer an attractive buyer agent commission. These agents will be more inclined to invest their time and resources into marketing your home to potential buyers to sell it quickly. Therefore, ensure that you offer a competitively priced commission to maximize the chances of securing successful buyers.
The commission rate for a real estate sale is generally set to 2.5% to 3%, but this may vary depending on the geographical location of the property in question. Generally, desirable properties often attract a lower commission fee than those in less sought-after areas. As such, it pays to have a highly attractive and well-positioned piece of real estate as this can help to save you from having to pay an excessive amount for commission fees.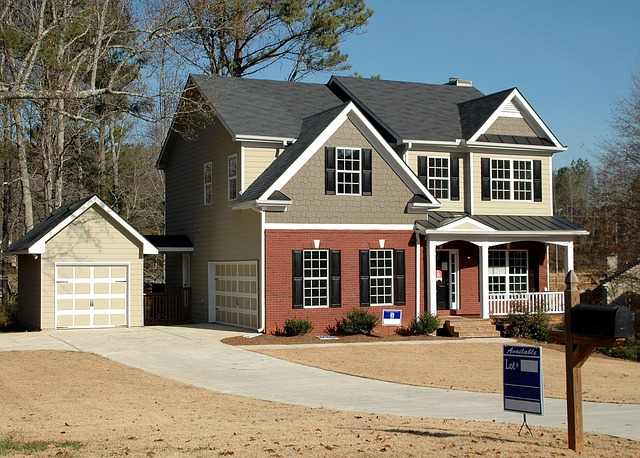 4. Respond Fast to Inquiries, Showings & Offers
Answering inquiries from interested persons is paramount if you want to expedite the sale of your property. Unwillingness to address these questions can be a huge disincentive for them to go ahead with the transaction. By taking prompt action and responding quickly, you will show that you are serious about selling and demonstrate your commitment to customer service.
Likewise, scheduling showings at the buyer's preferred times and locations can be a great way to expedite the home-selling process. To make things even simpler, you offer an advanced Showings and Offer Management system that makes it easy to manage your home sale from start to finish. Through their mobile app, you can conveniently arrange viewings and keep track of all relevant information provided in one place with just a few taps on your smartphone or tablet.
5. Hiring a Top Real Estate Agent
Experienced and knowledgeable real estate agents in California have the expertise to help you quickly sell your property within a set timeline, leaving you with minimal paperwork and stress. The broker agent operating within takes care of most of the work, which is a great relief for those who don't have the time or resources to manage multiple tasks related to selling their property.
To guarantee that you are not choosing a bad agent, it is essential to take the time to do some due diligence before making a decision. Doing your research ahead of time can help you avoid a situation where you end up with an unreliable or unprofessional agent. It is well worth investing the effort and energy into researching agents beforehand to ensure you have found the best fit for your specific needs.
Discover how long the agent has been working in the real estate industry. Additionally, determine what type of properties the agent has experience and knowledge in selling. Researching these two elements can help you make an informed decision when choosing a real estate agent.
Investigating whether the real estate agent you are considering has a technical understanding of market trends in your area is highly recommended. This is extremely important, as local experts have an in-depth knowledge of pricing strategies that will enable them to sell your home at an appropriate amount quickly. This information readily available can help ensure that you can make a successful sale and receive the best return on your investment.
Identify prospective properties consumers; determine how many days they may take from listing a property to closing on it. The fewer days this process takes, the more advantageous it is for you - so be sure to look out for agents with a good track record when it comes to promptly concluding deals!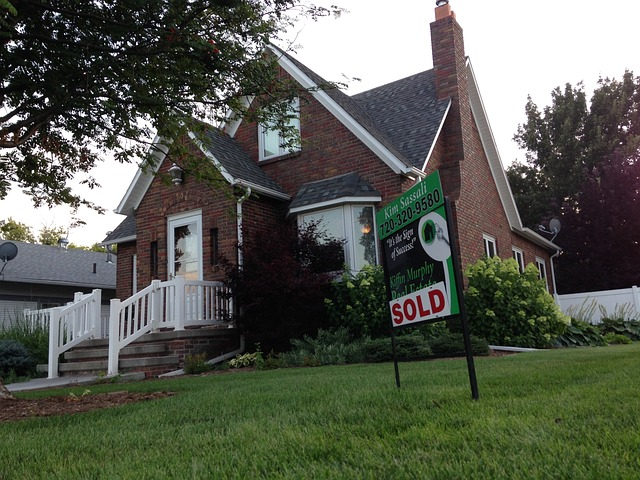 Unique Tips to Sell My House Fast in Roseville, CA
If you are looking to sell your home in Roseville quickly, certain steps can be taken to make the process easier for potential buyers. By taking these measures, you will make it more attractive to purchasers, thus allowing them to complete their purchase with minimal difficulty and enabling you to close the deal quickly.
1. Install a Lockbox
Lockboxes are small, secure devices designed to store your home's keys. Equipped with a padlock-like feature, these lockboxes can be opened only by entering a unique code you provide to anyone who wishes access to the house. Only those given permission can enter your home and keep your property safe from unauthorized entry.
If you cannot be present to show your home, you can provide access by giving the buyer agent a lockbox code. This allows the people interested in purchasing to enter and view and independently verify the property. Most agents already have a lockbox available for their clients. However, if you sell your home as an FSBO (For Sale By Owner), these devices can easily be acquired online for just a few dollars.
2. Agree to All Inspections
Typically, buyers will conduct inspections to assess if a property has any material defects that could affect the sale before listing it on the market. Doing this can save time in the long run. However, if it is not done beforehand, an inspection must occur when a buyer expresses interest and makes an offer.
Although you'll have to incur the expense of inspection costs, it will be worth it in the end, as it will help expedite the process from listing your house for sale to closing on the deal. This time-saving measure should enable you to sell your home faster.
3. Set a Deadline to Lower Listing Price in a No Offer Situation
Selling a home quickly can be challenging, especially if you are on a strict timeline. For instance, if you need to close within two weeks, you should wait before reducing the listing price. This will allow potential buyers to make offers on your property, and hopefully, one of them will meet your desired timeframe. If there are still no suitable offers after waiting for some days, then and only then should you consider lowering the asking price, as this could help speed up the sale process and get you closer to achieving your goal.
Although you may have listed your house at a competitive price, you may want to consider reducing the asking price even further to generate interest and sell it quickly. This could help attract buyers searching for good value in the current market and ensure that your property stands out as an attractive option. Lowering your listings can be a great way of encouraging potential buyers to take action sooner rather than later.
4. Offer to Pay Repair Costs
Any repairs identified during the inspection should be addressed before closing the sale of your home. This will save you from negotiating repair costs and expediting the process. Alternatively, you can opt for an "as-is" offer, meaning that all required repairs or maintenance are the buyer's responsibility. Doing so is a great way to avoid spending time and money making necessary repairs.
6. Offer to Pay Closing Costs
In California, the seller and buyer usually negotiate closing costs, most of which are paid by the buyer. These fees could include title insurance, escrow fees, recording charges, transfer taxes, and other expenses related to the sale. It is common for sellers to pay their real estate agent's commission fee at closing, so most of the residual expenditures become payable by the purchaser.
By paying all the closing costs associated with selling your home, you could lose 4%-5% of the total sale price. This substantial expense can assist in expediting the process of unloading your property.
7. Offer Flexible Move-in & Move-out Dates
If you or a tenant inhabit your property, you must make all the necessary preparations to vacate as soon as possible. Ensure that you have made all the arrangements and are ready to move out on time. It is important to be organized and plan so there are no delays when departing from your residence.
Prospective buyers with an immediate requirement for a property will be eager to find sellers such as yourself. By providing them the option of having flexible move-in dates, you will have a greater chance of concluding the sale of your home quickly and effortlessly. Therefore, offering flexibility regarding when they can move in could be beneficial in ensuring a quick house sale.
What To Avoid When You Want To Sell Your House Faster In Roseville, CA
Although methods such as a short sale or auction can eventually sell it, they are not necessarily the most effective in terms of speed. The timeframe for these processes to be complete can range from only a few days up to several months, and there is no definite assurance of how long it will take.
1. Short Sale
Often mistaken for a quick sale, a short sale is a distinct concept from selling a residence quickly. A short sale is when a lender, such as a bank, consents to transfer the property in exchange for less than what is owed on the mortgage. This process involves negotiations between the lender and borrower and typically requires approval from all parties before being finalized.
A short sale is a transaction in which the selling price of your house is less than what you owe in mortgage dues. This sale often occurs when homeowners cannot pay their mortgage payments and must sell their homes to avoid foreclosure. Although it is referred to as a 'short sale,' the entire process can take up to 6 months or longer before it is finalized. During this time, negotiations between the seller, lender, and buyer may come to an agreement that benefits all parties.
This occurs mainly because the lender conducts multiple assessments and negotiations before accepting or rejecting your agreement. They will typically consider things such as the condition of the property, its location, any potential repairs that may be necessary, and how much money you are requesting to complete the sale. After thoroughly reviewing all these factors, they can determine whether your deal suits them.
2. Auction
The most disadvantageous way to sell your house, with no flaws and up-to-date payments, is through an auction. Numerous other approaches can be employed to offload even moderately desirable residences expeditiously. For example, employing a professional real estate agent or opting for a direct sale to a potential buyer may prove more effective than going down the route of an auction.
One of the major disadvantages associated with an auction is that it eliminates any control you may have over the sale. You have no authority to determine the selling price or who will purchase your item, making it a very unpredictable process. Furthermore, when items are sold at an auction, they typically fetch less than their actual worth due to the competitive nature of bidding, and buyers often wait for prices to drop before submitting their bids.
Suppose you opt to list your property at an auction site. In that case, you could get paid significantly lower than the fair market value for your property even though consumers may be interested in the provided properties. This is mainly because most auction sites will not promote your listing on any other real estate websites, meaning that it will only be seen by a limited number of buyers already aware of the auction.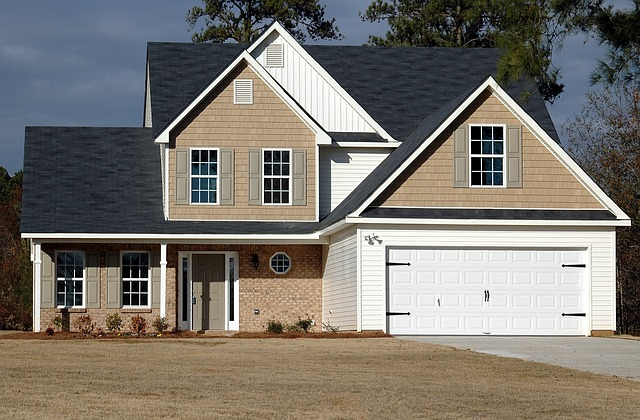 FAQs
What Is The Fastest Way To Sell a House In Roseville?
If you want to sell your house quickly in Roseville, listing it on the Multiple Listing System (MLS) is an effective way to reach a wide range of potential buyers. The listings presented here may be viewed by potential buyers in different locations and websites such as Zillow, Trulia, and Realtor.com, making it easier for people outside of Roseville to access the listings.
What Type Of House Sells the Fastest In Roseville?
Roseville's housing market has proven to be particularly fast-moving, and those conveniently located properties are often the first to sell. Many buyers find they can sell their homes quickly if they hold an open house, which provides potential buyers with a look at the available properties. Without an open house, people must rely on descriptions or photographs of the property, which do not present as accurate a picture of the home as an in-person viewing does.
How Do I Sell My House Fast For Cash in Roseville?
Selling a home in Roseville, California, doesn't have to be a drawn-out process. Cashing in may be the best way to go if you're looking for a quick sale. Many companies specialize in buying homes for cash and do not require using the ccar mls or any lengthy personal use contracts.
Most "We Buy Houses For Cash" companies accept single-family homes in all conditions, so there is no need to worry about expensive fixing or renovations first. Take advantage of this easy and stress-free method to get fast cash now - without waiting months or months before your house is sold!
Final Thoughts
So, these are the things that you need to do if you want to sell your home faster in Roseville CA. If you follow these tips, you should have no problem selling your home quickly and at a good price. However, if you're still struggling to sell your home or don't have the time to do all this work, please call us today. We would be more than happy to help you out and get your home sold as quickly as possible. Thanks for reading!