Placerville Sacramento City Guide And Real Estate
Posted by Suneet Agarwal on Sunday, April 16, 2023 at 3:42:28 PM
By Suneet Agarwal / April 16, 2023
Comment
Welcome to Placerville, the city of freedom and opportunity! Nestled in California's Sierra Nevada foothills, this charming town is home to some of the most stunning views and best real estate investments around.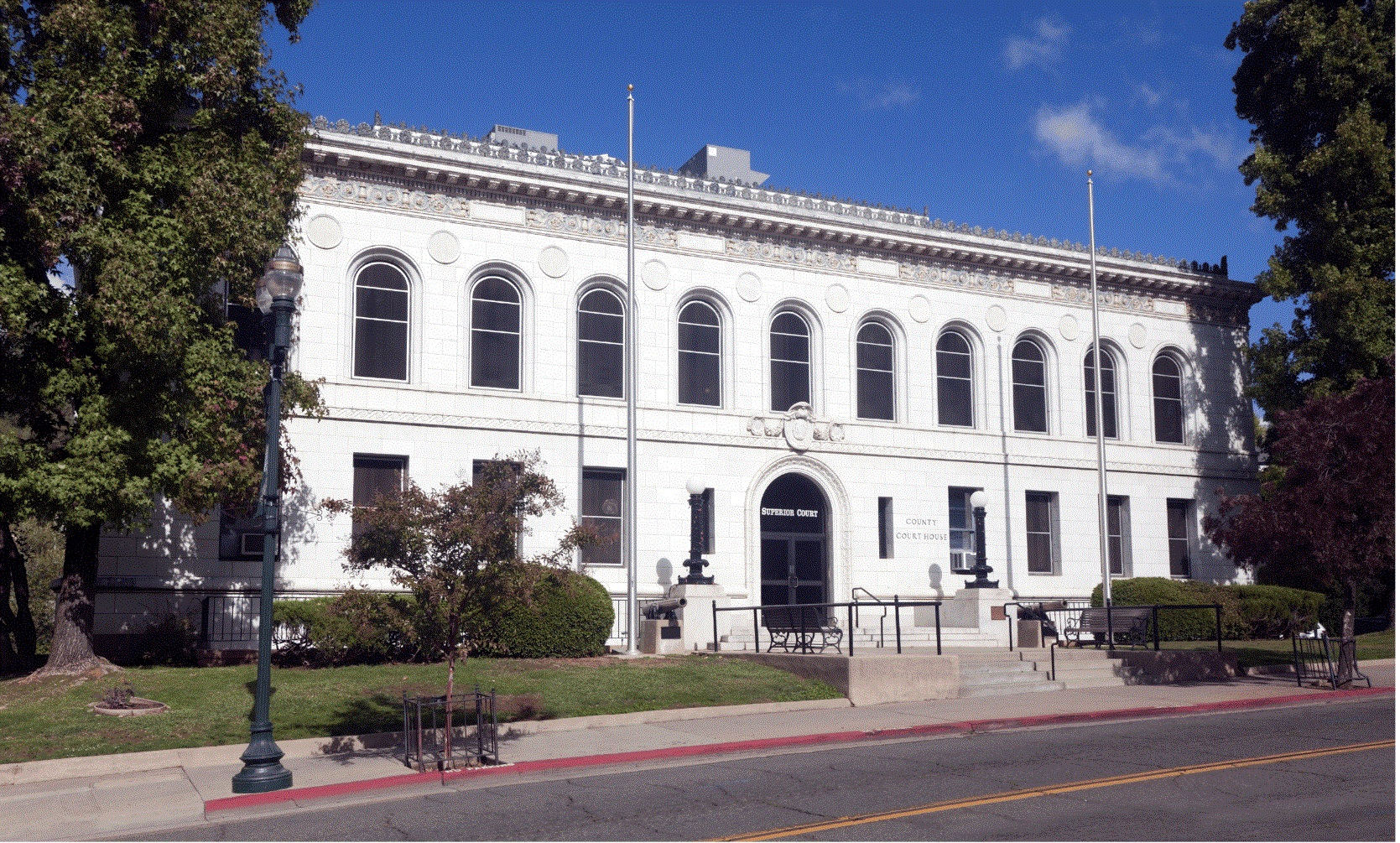 Whether you're looking for an adventure-filled vacation or a permanent residence, Placerville has something special to offer everyone. From its many trails and outdoor activities to its thriving downtown shopping district, there's plenty to explore here.
With excellent school systems and low crime rates, it's no wonder that so many people have chosen Placerville as their ideal place to live. And with great options available in both single family homes and multi-family dwellings, you'll be sure to find just the right fit.
So come discover why thousands of people call Placerville home - where life is full of possibilities!
Outdoor Activities
Are you looking for the perfect outdoor activities in Placerville? With its excellent hiking trails and biking paths, it's no wonder that people flock to this city!
From winding mountain roads with stunning views to flat parks for a leisurely stroll, Placerville has something for everyone. The best place to start your exploration is at El Dorado Trail. This scenic trail runs along the American River, offering beautiful views of the river and forest.
There are two main sections: one from Highway 49 to Folsom Lake and another from Salmon Falls Road to Natoma Station Park. Both sections offer plenty of opportunities for bikers and hikers alike; just be sure to obey all posted signs regarding speed limits and other regulations.
If you're looking for a more relaxed experience, head over to Hangtown Creek Park. Here you'll find easy trails that wind through lush green fields and alongside creeks where you can enjoy wildlife sightings. The park also offers picnic areas as well as playgrounds so bring the whole family along!
Whether you choose an adventurous hike or a leisurely walk, there's boundless fun awaiting you outdoors in Placerville - so don't miss out on all it has to offer! Now let's turn our attention towards shopping and dining in Placerville...
Shopping And Dining
Placerville is a shopping and dining paradise. With its wide array of stores, boutiques, restaurants, and cafes, you'll never run out of options for the perfect day or night on the town. Whether you're looking to pick up some trendy items or just get something quick to eat there's something here for everyone.
Here are some of the highlights:
Boutique Shopping - Placerville boasts several unique boutique shops featuring fashion-forward clothing lines and cutting edge accessories. You're sure to find something that turns heads wherever you go!
Trendy Restaurants – From steak houses to Asian fusion cuisine, Placerville has plenty of delicious eateries that combine traditional flavors with modern trends. There's no shortage of sophisticated yet affordable dining experiences in this city!
Farmers' Market – Every Saturday from April through October, local farmers gather in downtown Placerville to offer fresh produce, artisan foods, handmade crafts, and more. It's an ideal way to get yourself acquainted with all the freshest goods around town!
No matter what your tastes may be, it's easy to see why Placerville should be your top destination for great shopping and dining options. With such a vibrant community full of friendly folks and interesting places scattered throughout town, you can easily make lasting memories during your stay here.
Moving onto our next topic - education and safety - let's discuss how Placerville takes both of these important values seriously...
Education And Safety
Placerville offers a variety of education options and safety measures that make it an ideal place to live.
If you're looking for quality schools, Placerville has several top-notch educational institutions from elementary through college level. With small class sizes, outstanding teachers, and competitive academic programs, students can get the best possible learning experience in Placerville.
When it comes to keeping your family safe, Placerville is committed to crime prevention. The city works hard to ensure residents feel secure with strong neighborhood watch programs as well as partnering with local law enforcement agencies. Additionally, there are many resources available to help families stay informed about ways they can protect themselves from potential danger.
If you're ready to start exploring single family homes in Placerville's vibrant community then you're in luck! From stunning architecture to modern amenities and beautiful views – living in this area could be the perfect fit for your lifestyle needs.
Single Family Homes
Placerville offers a great opportunity to those seeking single-family homes. From suburban neighborhoods with tree-lined streets and friendly neighbors, to rural properties that offer space for growing families or hobbyists, there's something for everyone in Placerville.
Here are four reasons why you should consider buying a single-family home here:
Low property taxes
Abundant transportation options
Quality schools
Easy access to amenities
In Placerville, the cost of owning a single family residence is more affordable than ever before due to low property tax rates compared to other areas in California. And while many urban centers provide public transportation such as buses and light rail systems, Placerville also provides several convenient alternatives including carpooling services, bike trails, and nearby airports.
Moreover, parents can rest assured knowing their children will receive an excellent education at local elementary schools or award-winning high school programs like El Dorado High School Academy of Finance & Business Technology. Finally, living close by allows easy access to everyday necessities such as grocery stores, shopping malls and entertainment venues – all within minutes from your front door!
Whether you're looking for a safe neighborhood with good schools or commuting convenience near work and play; if it's single family homes you're after - look no further than Placerville!
Onward now we go into exploring multi-family dwellings...
Multi-Family Dwellings
Placerville is a great place to call home if you're considering multi-family dwellings. These units are often cheaper per person than single family homes, making them ideal for those who want to spread the cost of living with roommates or family members.
Plus, there's plenty of local amenities and entertainment in Placerville that everyone can enjoy.
Renters have their rights protected in California, so tenants should familiarize themselves with tenant law before signing any lease agreement. It's important to remember that all renters are covered by the same laws regardless of whether they rent from a property management company or an individual landlord.
Tenants also need to be aware of health and safety regulations in order to protect both themselves and their families from potential hazards around the rental unit.
Additionally, landlords must always comply with state requirements when it comes to setting up tenancy agreements and collecting deposits as well as ensuring that the living space meets all necessary legal standards.
With these protections in place, renting in Placerville can provide quality housing without worry of unfair practices or unsafe conditions.
No matter what type of dwelling you're interested in, Placerville has something for everyone looking for a new home.
Frequently Asked Questions
What Is The Average Cost Of Living In Placerville?
Living in Placerville offers a great balance between convenience and affordability.
Housing trends show that the average cost of living is relatively low compared to nearby cities, which makes it ideal for those seeking an escape from the hustle and bustle of city life.
Local taxes are also lower than average, adding to the appeal of calling this charming town home.
With its idyllic atmosphere and attractive cost of living, Placerville is becoming increasingly popular with people looking to find freedom without breaking their budgets.
Are There Any Parks Or Recreational Facilities In Placerville?
Placerville is the perfect town for those looking to explore nature and take part in local events.
From hiking trails, to picnic areas and playgrounds - it has something for everyone.
With a variety of recreational facilities, Placerville offers plenty of outdoor fun.
Whether you're interested in camping, fishing or just having a peaceful walk through one of its many parks and green spaces, there are plenty of activities to keep even the most active person occupied.
The stunning mountain views offer tranquil breaks from everyday life, making this an ideal place for anyone seeking some much needed relaxation.
Is Public Transportation Available In Placerville?
Placerville offers several public transit options, making it easy to get around town without relying on a car.
From local buses to shared ride services and bike share programs, the city has plenty of cost-effective ways for residents to get from point A to B.
Whether you're looking for an eco-friendly way to navigate or just want some freedom from your daily commute, Placerville's transit options make it possible.
Are There Any Job Opportunities In Placerville?
Placerville is a great place to live and work, with plenty of job opportunities available.
The city's real estate market has been booming in recent years, offering attractive housing trends for those looking to move here.
With so many local businesses expanding, there are plenty of positions open across a variety of industries that offer flexible hours and competitive pay.
Whether you're seeking full-time or part-time work, Placerville provides an ideal opportunity for anyone searching for employment.
Are There Any Entertainment Options In Placerville?
Placerville has a vibrant nightlife and dining scene that everyone can enjoy.
Take the family out for dinner at Ironstone Vineyards, where you can sample award-winning wines while enjoying fine cuisine in an elegant setting.
Afterward, head to one of Placerville's lively bars or pubs on Main Street to catch live music or grab some drinks with friends.
With all these entertainment options, there's something for everyone who visits Placerville - whether it's a romantic date night or a wild night out!
Conclusion
Placerville is a great place to call home. With an average cost of living that's 8% lower than the national average, it's no wonder why so many people choose to live here.
There are plenty of parks and recreational facilities for residents to enjoy, as well as public transportation options available throughout the city. And with numerous job opportunities and entertainment venues in Placerville, there's something for everyone!
Moreover, this vibrant city boasts a low crime rate; according to recent statistics, Placerville has experienced a 40% decrease in property crimes over the last five years. This makes it an ideal location for those looking for a safe and secure place to settle down.
Whether you're searching for real estate or just want to explore what this charming town has to offer, Placerville should be your next stop!