Rancho Cordova Sacramento City Guide And Real Estate
Posted by Suneet Agarwal on Sunday, April 16, 2023 at 3:52:02 PM
By Suneet Agarwal / April 16, 2023
Comment
Welcome to Rancho Cordova, a thriving city located in the heart of California! Whether you're looking for a place to call home or just want to explore all these vibrant communities have to offer, you've come to the right place.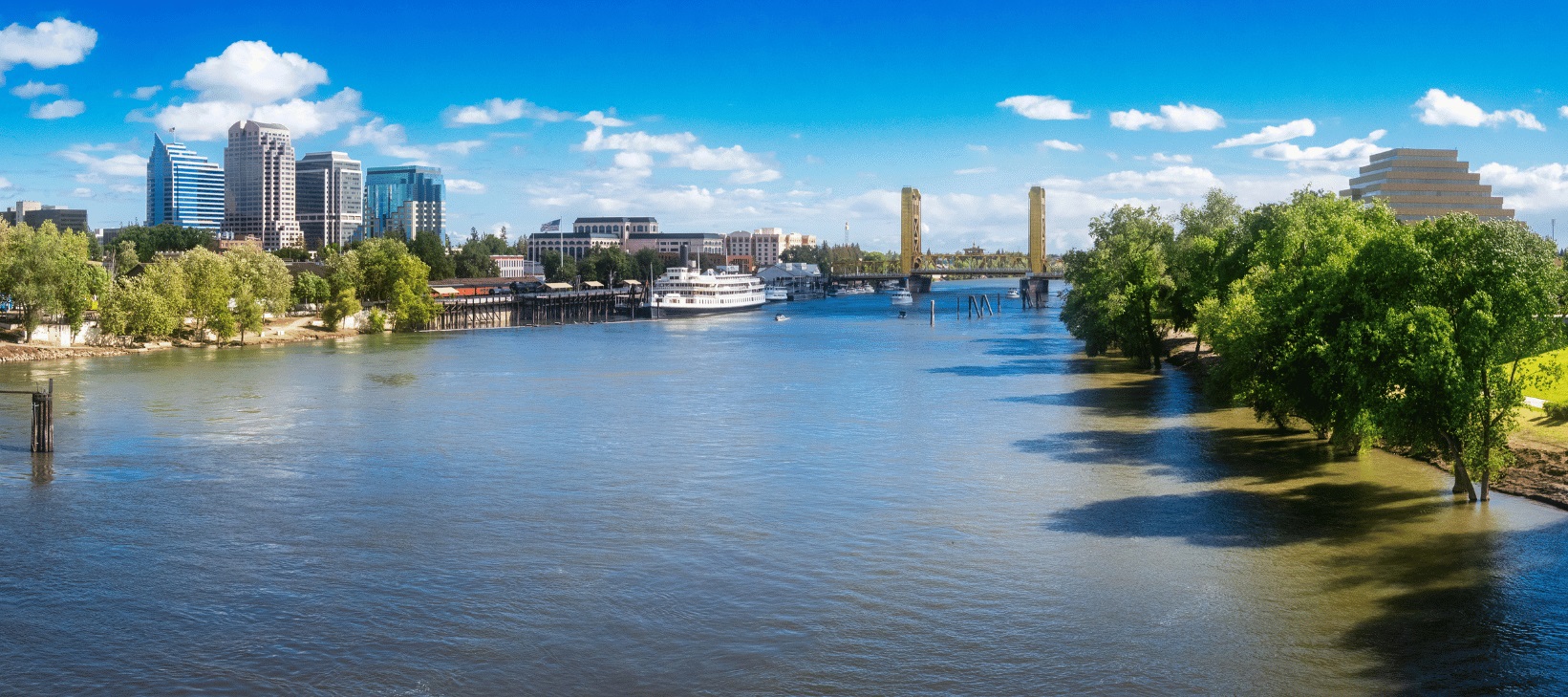 If you're considering relocating here, then this guide is for you. We'll cover everything from city attractions and amenities, to housing options and real estate trends - so that you can get an up-to-date view on what life looks like in Rancho Cordova.
With their unique blend of urban vibrancy and suburban tranquility, these cities provide the perfect balance of energy and freedom — allowing people from all walks of life to find their own path forward.
So read on and enjoy your exploration into one of California's most exciting places!
Attractions And Amenities
Rancho Cordova is one of the most vibrant cities in Northern California. With a plethora of outdoor recreation, cultural events, and plenty more to explore, there's no shortage of things to do in this town!
The area is filled with lush parks perfect for hiking, biking, kayaking, or simply enjoying nature's beauty. Many of the parks also feature community gardens that serve as a gathering spot for locals who come together to share their love for gardening.
Cultural events such as music festivals, art galleries and theatrical performances can be found throughout the year, providing plenty of options when it comes to getting out and having fun.
For those looking for something different than the traditional tourist attractions, Rancho Cordova has much to offer. It boasts unique shops offering handmade items from local artisans. There are also many specialty stores selling everything from antiques to books – great places to find one-of-a-kind gifts or keep sakes.
All this adds up to an amazing experience unlike any other! With so much on offer here in Rancho Cordova, it's easy to see why housing options are so attractive for both residents and visitors alike.
Housing Options
Rancho Cordova is a great place to call home. From the wealth of attractions and amenities, it's no wonder why so many people decide to make this beautiful area their own.
But what about housing options?
For those looking to purchase property in Rancho Cordova, there are plenty of choices when it comes to style and price range:
Single-family detached homes
Condominiums
Townhouses
Apartments
No matter which option you choose for your new residence, be sure to factor in rental costs and property taxes into your budgeting plans. It's also important to remember that these fees can change from year-to-year; being mindful of any increases will help ensure that you stay within budget.
With its easy access to nature as well as all the nearby attractions, living in Rancho Cordova offers something special for everyone – whether they want an urban feel close by with Sacramento just minutes away, or a more secluded experience the foothills have to offer.
The next section we'll explore education opportunities available for residents ready for further learning adventures!
Education Opportunities
In Rancho Cordova, education opportunities abound. Whether you're looking for a college or trade school in the area, there are plenty of reputable institutions to choose from. For those seeking cultural events and community centers, we have some great options as well.
We have listed several educational facilities near Rancho Cordova:
Sacramento City College in West Sacramento, CA
University of California in Davis, CA
American River College in Carmichael, CA
Folsom Lake College in Folsom, CA
These institutions offer learning experiences that will propel any career forward while providing students with an environment where they can grow both personally and professionally. Additionally, each campus has its own unique culture built around creating a stimulating learning experience for their students.
For those who prefer to attend lectures and participate in workshops outside of the classroom setting, there is no shortage of events held at local libraries and community centers throughout the year. From movie screenings to cooking classes to writing seminars—these places host a variety of activities for all ages. No matter what kind of enrichment or entertainment you seek, it's easy to find something enjoyable within Rancho Cordova's vibrant community.
With so many exciting educational opportunities available here in our city, it's no surprise that people come from far and wide to take advantage of them! With this knowledge in hand, let us now explore the wonderful world of local business and shopping!
Local Business And Shopping
Rancho Cordova is known for it's business, shopping, and job opportunities. With a variety of local businesses to choose from, you can find something that fits your needs while supporting the local economy.
From small boutiques to national chains, there is no shortage of options when it comes to shopping in this area. Plus with low cost of living compared to other areas of California, you'll be able to save money on essentials.
Whether you want great food, entertainment or even some pampering for yourself, Rancho Cordova has got what you need. Whether it's grabbing brunch at one of the many cafes in town or getting a facial at the spa downtown, it provides endless possibilities for leisure activities. Plus with plenty of outdoor activities nearby like hiking trails and bike paths there is something for everyone here!
The affordability and convenience make this area an attractive place to live – especially if you're looking for work. It has become increasingly popular as people seek out new career opportunities without having to break the bank in terms of cost of living expenses. This means more jobs available at competitive wages helping people get ahead financially while still enjoying all that these two cities have to offer.
As we move into exploring the real estate market trends in the area next, it is clear why so many are choosing Rancho Cordova as their home base.
Real Estate Market Trends
Rancho Cordova offer a unique combination of city life and rural charm. From local businesses to real estate, the area has something for everyone - and market trends in both areas can help you decide which direction is best for your investments.
The real estate market in Rancho Cordova have seen considerable growth over the past few years. This means that now may be an ideal time for those looking to invest in this location.
Here's what potential investors need to know about the current market forecasts:
Market Forecasts: The median home price is expected to continue increasing steadily throughout 2020 and 2021 due to strong demand from buyers interested in the city's proximity to Sacramento, its diverse job opportunities, and vibrant nightlife.
Investment Strategies: Rancho Cordova: Investors should consider purchasing properties at or below market value so they can capitalize on any future appreciation. Additionally, rentals remain popular options due to the high number of renters attracted by affordable housing costs and easy access to downtown Sacramento amenities.
Knowing these market trends allows investors to make informed decisions about where they want put their money when investing in Rancho Cordova real estate market. With careful planning backed by reliable data, smart investments can help you build wealth with minimal risk while taking advantage of all that these two cities have offer — no matter your investment goals!
Frequently Asked Questions
What Is The Average Cost Of Living In Rancho Cordova/Granite Bay?
Living in Rancho Cordova can be incredibly affordable. Despite its proximity to the hustle and bustle of California's capital, housing prices remain some of the most competitive on the West Coast.
The average cost of a home is just under $375,000, making it an ideal place for those looking for freedom from high living costs without sacrificing quality amenities or access to great jobs.
This affordability allows residents to have more disposable income with which they can pursue their dreams and live life on their own terms.
What Is The Job Market Like In Rancho Cordova?
The job market in Rancho Cordova is diverse and offers excellent job security, with many employers providing competitive salaries.
Whether you're looking for a career change or just starting out on your professional journey, this city has a variety of employment opportunities to suit everyone's needs.
Job seekers will find plenty of options when it comes to salary expectations, from entry-level positions all the way up to executive roles.
With an ever-growing economy and abundance of high-quality jobs available, Rancho Cordova provides plenty of opportunity for anyone seeking a secure future.
Are There Any Public Transportation Options In The Area?
Public transportation options in Rancho Cordova is reliable and efficient, providing an exceptional level of freedom for its citizens.
The local transit system is well-developed with several bus lines running through the area, as well as a light rail line that connects to other cities nearby.
Furthermore, public transportation policies have been established to ensure safety and convenience for all riders.
Whether you're commuting or exploring, there's plenty of opportunity to take advantage of the reliable public transportation options available in the area.
What Type Of Recreational Activities Are Available In Rancho Cordova?
If you're looking for a place to enjoy the great outdoors and explore art galleries, look no further than Rancho Cordova!
From outdoor sports such as running trails, kayaking, and fishing to beautiful art galleries with local artwork on display, there's something for everyone.
Whether it's hiking along scenic trails or admiring paintings in an intimate setting, this area has plenty of activities to keep you entertained.
There are also museums and libraries available if you'd like to take your exploration indoors.
With so much to do around here, you'll never be bored!
Are There Any Local Events Or Festivals Held In Rancho Cordova?
Discover the beauty of Rancho Cordova cultural heritage through their local attractions.
From festivals to art shows and live performances, these two cities offer a cornucopia of events for those seeking an escape from the mundane.
Get your fill of fun at the annual Folsom Pro Rodeo or take part in the Railroad Days Festival for a taste of history.
With so much on offer, there is something to please everyone - including you!
Conclusion
It's no surprise that Rancho Cordova is one of the most sought-after cities in California. These vibrant communities offer an array of opportunities for residents to enjoy life, whether they're looking for a place to call home or just wanting to explore what these cities have to offer.
The cost of living is reasonable, there are plenty of job opportunities, public transportation options and recreational activities galore! And don't forget about all the amazing local events and festivals held throughout the year – it truly makes this area one of a kind.
So if you're searching for somewhere special to live, look no further than here: Rancho Cordova awaits your arrival!