Rocklin Sacramento City Guide And Real Estate
Posted by Suneet Agarwal on Sunday, April 16, 2023 at 4:18:16 PM
By Suneet Agarwal / April 16, 2023
Comment
Welcome to Rocklin City, the vibrant California town that's full of opportunity and excitement! Whether you're looking for a place to call home or just passing through, this city guide and real estate overview will give you all the information you need.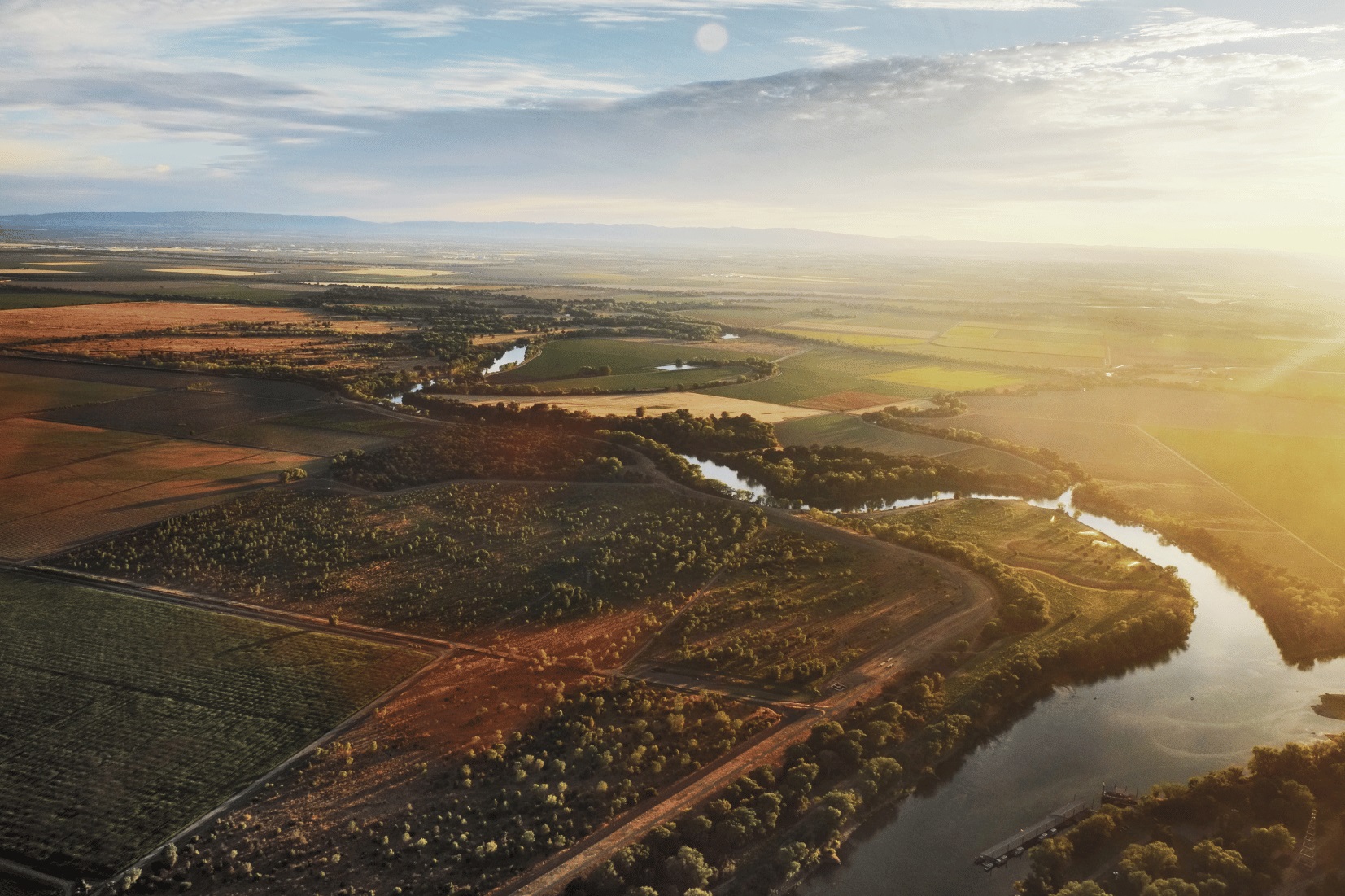 Rocklin is a great place to live with its diverse population, variety of attractions, and thriving business sector. It's also conveniently located near San Francisco, Sacramento, and other popular destinations in Northern California.
With plenty of parks, museums, restaurants, shopping centers, universities and more - there's something here for everyone who wants the freedom to explore their passions. Come see why so many are choosing Rocklin as their next home today!
Overview Of Rocklin
Rocklin, California is a vibrant city with something for everyone. Its cultural diversity offers unique experiences to its residents and visitors alike.
There are many outdoor recreational opportunities available that provide an escape from the hustle and bustle of everyday life. From majestic Lake Tahoe in the north down to Folsom Lake on the south side of town, you can enjoy everything from fishing to skiing in some of the most beautiful surroundings imaginable.
This charming community offers plenty of attractions and activities that make it an ideal place for those seeking adventure or relaxation. For starters, Rocklin boasts several parks where you can take a leisurely stroll or just sit back and relax while soaking up all nature has to offer. The nearby Sierra Nevada mountain range provides breathtaking views as well as ample hiking trails if you're feeling more ambitious.
Meanwhile, historic Old Town Rocklin features quaint shops, restaurants and galleries that add character to this charming locality. Whether you want to explore downtown's boutiques or go wine tasting at one of our award-winning wineries, there's no shortage of things to do here in Rocklin!
With so much going on year round, it's easy to see why people keep coming back again and again – always finding something new around every corner. Exploring what Rocklin has to offer can be a truly rewarding experience for anyone looking for an unforgettable experience.
Attractions And Activities
Rocklin is the kind of city that has something for everyone. From its stunning natural beauty, with lush hiking trails and picturesque views, to its vibrant cultural scene filled with local events and unique attractions – it's no wonder people are drawn to this Northern California gem!
The great outdoors beckon in Rocklin. Take a stroll through Quarry Park & Nature Preserve or meander along one of many walking paths at Johnson-Springview Park. Enjoy hikes on Dry Creek Trail or explore Horseshoe Bar Regional Preserve's 10 miles of trails. With activities like these, there's never a shortage of ways to connect with nature while living in Rocklin.
Local events bring even more life to Rocklin's streets all year round. Get your groove on during Summerfest concerts or join in the fun at the annual Eggstravaganza Easter celebration. There are also plenty of food truck festivals, art shows, farmers markets and other community gatherings throughout the year that make being part of the Rocklin family an exciting experience each season.
As you can see, Rocklin offers so much for those seeking adventure and entertainment alike.
Now let us turn our attention towards property listings and market trends for this amazing area.
Property Listings And Market Trends
Rocklin, California is a great place to buy property. With low property taxes and rising home values, buyers can find great value in the real estate market. From single family homes to apartments, Rocklin has something for everyone looking to invest in their future with a piece of real estate.
When it comes to buying or selling a home in Rocklin you'll want an experienced agent who knows the local area well. An experienced agent will be able to take into account any special factors impacting your buying decision such as neighborhood trends, current rental rates and other important variables when making decisions about pricing and timing of offers. They'll also have access to all the latest data on sales numbers so that you know what's happening in the market right now.
The good news is that no matter where you are looking – whether it's downtown Rocklin or one of its many suburbs – there are plenty of opportunities available if you're willing to do your research and look around. It pays off to get informed before investing in real estate here!
To help make this process easier, our website provides detailed information about properties and resources from local experts on how best to approach the purchase or sale of a home in Rocklin. With this knowledge at hand, we hope that buyers and sellers alike will feel empowered by taking control of their own real estate journey in this beautiful city.
Moving forward with confidence, let's explore what living costs may be associated with owning a home in Rocklin.
Cost Of Living In Rocklin
Living in Rocklin is affordable, with housing costs and food costs being relatively low. You can find a variety of housing options, from single family homes to luxury apartments, which won't break the bank.
Eating out is also affordable, with plenty of options that won't break the budget. Overall, Rocklin is an excellent place to live, with a great cost of living.
Housing Costs
Rocklin is a city of opportunity, one where the cost of living is surprisingly affordable.
With mortgage affordability and rental prices that won't break the bank, you can make Rocklin your next home without sacrificing financial freedom.
From quaint family homes to luxury condos with all the bells and whistles, there's something for everyone in this vibrant community.
You'll be hard-pressed to find an area as diverse and welcoming as Rocklin; so why wait any longer?
Come explore what makes Rocklin such an attractive destination - and start building a life of comfort and contentment today!
Food Costs
Whether you're looking for a bite to eat or need to do some grocery shopping, Rocklin has you covered.
With an array of dining options ranging from quick-serve spots to fine-dining experiences and everything in between, there's something tasty available no matter your budget.
And when it comes time to restock the pantry, there are several local markets offering quality produce at reasonable prices.
So go ahead - plan that dinner party without breaking the bank!
Plus, with plenty of takeout and delivery services also available, enjoying a delicious meal is just a few clicks away.
It's all here for you in Rocklin; come explore what this vibrant community can offer you - and start living life on your own terms today!
Relocating To Rocklin
Rocklin is a city that beckons those who have an appetite for freedom and change. Far from the hustle and bustle of larger cities, Rocklin offers a peaceful atmosphere with plenty of potential to grow. Relocating here can be exciting but there are many factors to consider before making the move.
When it comes to transportation options, Rocklin has some excellent choices. The roads are well-maintained so you can easily get around town or travel to nearby cities using your car or public transport. Plus, Sacramento International Airport is just 40 minutes away providing easy access when traveling further distances.
Here's what else you should know about relocating:
1. Get informed on local schools districts - if education matters most, then finding out more about the schools in this area will help make sure that your children receive the best opportunities possible.
2. Familiarize yourself with home prices - understanding how much you can expect to pay for a house in different areas of town is essential for budgeting effectively and getting the best value for money.
3. Look into commuting times - planning ahead makes it easier to avoid rush hour traffic jams later!
Relocating to Rocklin could very well turn out to be one of the best decisions you ever make as long as you take care to research important topics such as housing costs, schooling options and transportation routes beforehand. With its natural beauty and strong sense of community spirit, Rocklin is truly worth exploring – don't miss out on all it has to offer!
Frequently Asked Questions
What Is The Average Commute Time From Rocklin To Major Cities Nearby?
For those looking to make the move to Rocklin, one of the biggest questions is: what's the average commute time from Rocklin to major cities nearby?
Fortunately, traffic patterns in this area are relatively predictable and commuters can expect an average travel time of 30-45 minutes depending on where they're headed.
For example, a trip to Sacramento takes roughly 35 minutes while traveling to Redding could take up to 45 minutes.
Of course, journey times may vary with peak hours but overall it's still possible for residents of Rocklin enjoy a stress-free commute that doesn't eat too much into their day.
Are There Any Special Tax Incentives For Businesses Moving To Rocklin?
Rocklin is a great place for businesses looking to grow and expand, offering plenty of job growth opportunities.
Small businesses in particular are offered special tax incentives when they move to Rocklin, making it an attractive business destination with the promise of financial savings.
This makes the city desirable for entrepreneurs who want to take their dreams and turn them into reality while enjoying the freedom that comes with living in a vibrant community like Rocklin.
Are There Any Programs Available For First-Time Homebuyers In Rocklin?
Rocklin offers a unique opportunity for first-time homebuyers looking to get into the market. With local lenders offering favorable housing prices, there are several programs available to make it easier than ever to purchase your dream home.
The city's First Time Home Buyer Program provides an attractive down payment assistance of up to $20,000 that helps cover closing costs and other expenses associated with buying a new property. This program is designed to help those who may not have the financial means to otherwise afford a down payment or closing fees.
It gives buyers the freedom they crave by providing them with more options in terms of purchasing their new house without having to worry about high upfront costs.
Is There Public Transportation Available In Rocklin?
For those looking for easy commuting options, Rocklin has plenty to offer. From buses and shuttles to ride-sharing services like Uber and Lyft, there are a range of transportation choices available.
This is great news for anyone wanting to save money on housing costs in the area - as car ownership becomes more expensive, having access to low-cost public transport can make living in Rocklin much easier.
With so many commuter options at your disposal, you're sure to find something that suits your needs!
Are There Any Special Programs For Seniors Or Military Personnel In Rocklin?
Rocklin offers a variety of programs for seniors and military personnel.
For example, there are several senior housing options available as well as discounts for those who served in the military.
The city also provides special resources to help veterans transition into civilian life such as job search assistance, educational opportunities, and health care benefits.
These programs make it easier for both seniors and veterans to find homes and take advantage of the many amenities that Rocklin has to offer.
Conclusion
Rocklin is a great place to live, work and play. With its close proximity to major cities like Sacramento, Reno and San Francisco, it's easy for commuters to get around.
There are also tax incentives available for businesses moving in, making Rocklin an attractive destination. First-time homebuyers will appreciate the programs that make buying a property easier than ever before.
And with public transportation options available, everyone can find their way around town easily. Finally, seniors and military personnel have access to special programs designed specifically for them - further demonstrating Rocklin's commitment to its residents.
All these factors combine to create a vibrant community where you can truly feel at home - so why not come explore all that Rockin has to offer?