Roseville Sacramento City Guide And Real Estate
Posted by Suneet Agarwal on Sunday, April 16, 2023 at 4:22:08 PM
By Suneet Agarwal / April 16, 2023
Comment
Welcome to Roseville, where the sun shines bright and the possibilities are endless.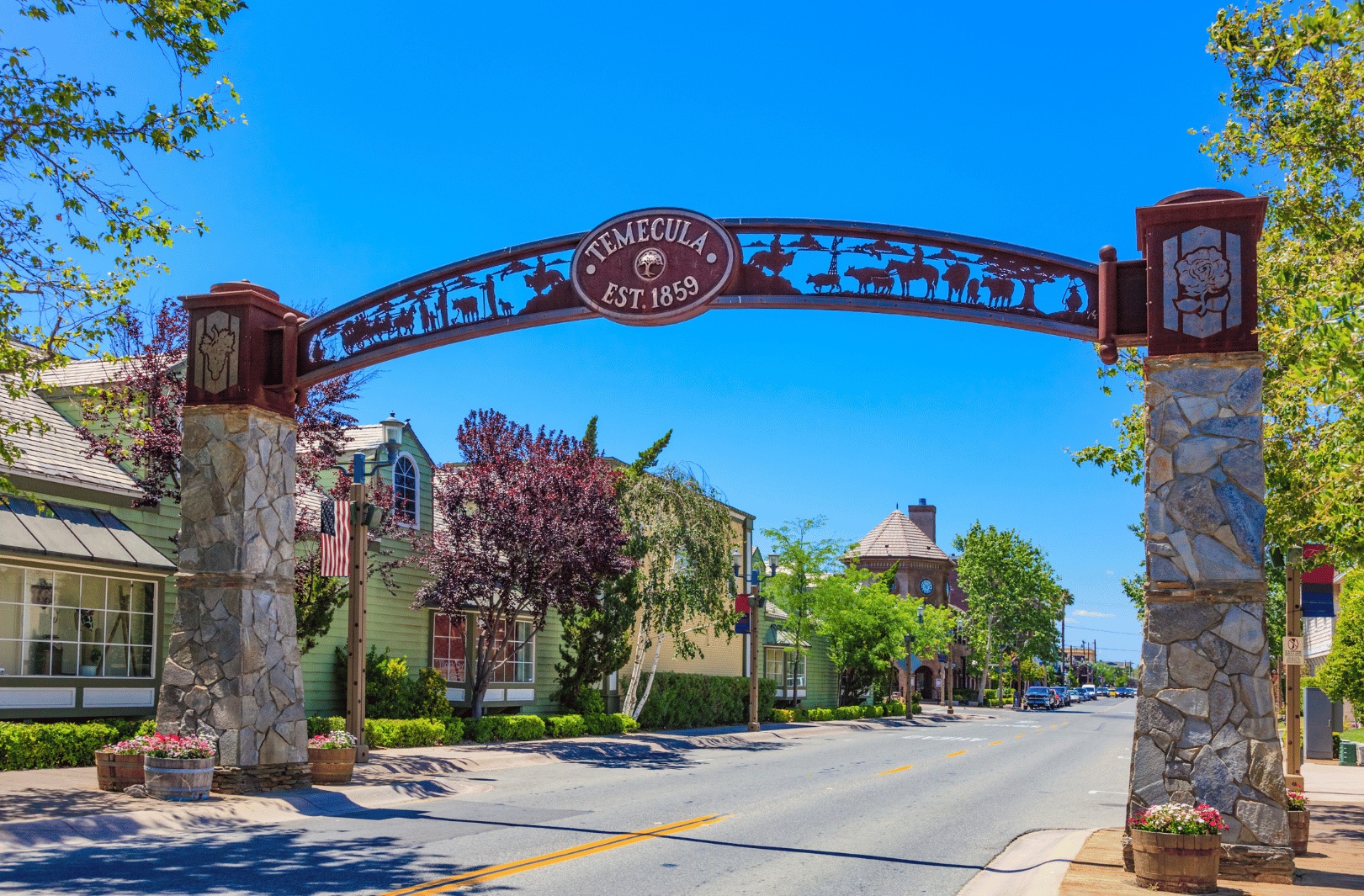 From beautiful parks and gardens to vibrant nightlife, this city has something for everyone!
Whether you're looking for a place to call home or just visiting for a while, there's no better guide than our Roseville City Guide and Real Estate blog.
We'll help you find exactly what you need – from perfect homes to exciting activities around town.
So come explore with us and discover all that Roseville has to offer!
Parks And Gardens
Rosesville is a city that offers an abundance of green spaces and flower beds to explore. From sprawling parks with winding pathways, to local gardens teeming with life, there's something for everyone in this vibrant city.
Take the time to visit one of Roseville's many parks, or spend some time roaming through its charming gardens. Whether you're looking for a place to sit quietly amidst nature or are seeking out refreshing activities such as picnicking and bike riding, Roseville will not disappoint!
Enjoy the feeling of freedom while taking in the beauty of lush forests and colorful blooms; it truly is an experience like no other here in Rosesville.
With all these outdoor options, be sure to also check out what Roseville has to offer when it comes to nightlife and entertainment. Get ready for adventure as you explore this vibrant city!
Nightlife And Entertainment
Roseville offers a plethora of nightlife hotspots and cultural events for those who prefer the nocturnal life. From live music to theater performances, there is always something going on in Roseville that allows you to experience its unique culture up close. Whether you're looking for an intimate atmosphere or a bustling crowd, Roseville has it all.
Head downtown and explore some of the most popular bars and clubs around! The party never stops at these hot spots with renowned DJs spinning hit tunes until late into the night and plenty of drinks to keep everyone happy.
If you are more inclined towards cultural attractions, be sure to check out one of the many art galleries or museums throughout the city. Not only can you learn about local history, but also appreciate modern works from talented artists.
If outdoor activities are more your style, then head over to one of the many parks open during nighttime hours where people gather around campfires, stargaze, and take part in other fun activities – not forgetting to recognize the beauty of nature while they're at it!
With so much to do in Roseville after dark, residents will never feel bored here. Shopping and dining in Roseville is just as exciting as its nightlife scene; come discover what this vibrant city has in store!
Shopping And Dining
Nightlife and entertainment are great, but shopping and dining around Roseville has something for everyone. From fine-dining to retail therapy, there's no shortage of options here:
1. Check out the Roseville Galleria – a premier retail center with over 180 stores, restaurants, and movie theaters to explore.
2. Try your hand at some delicious seafood from Joe's Crab Shack or sample some global cuisine while visiting The Melting Pot – they have something for every taste bud!
3. Take a stroll through downtown Roseville where you can find unique boutiques, vintage shops, and galleries that specialize in local artisans' work.
4. Get your fix of sweet treats by dropping into one of the many cupcake bakeries scattered throughout town!
No matter what type of experience you're looking for when it comes to shopping and dining in Roseville–you won't be disappointed! With so much variety available it's easy to find exactly what you're craving.
Now that you've explored the city's nightlife and entertainment as well as its diverse selection of dining and shopping opportunities, it's time to start finding the perfect home.
Finding The Perfect Home
If you're looking for the perfect home in Roseville, researching the neighborhood is key. Take time to look into the local amenities and educational opportunities so you can make an informed decision.
Evaluating property value is essential, and an experienced real estate agent can help you determine a fair market price. When it comes to finding the right agent, make sure you select someone who knows the local area inside and out.
From crime rates to school districts, they should have the answers you're looking for. With a bit of research and the help of a reliable agent, you'll be on your way to finding your dream home in Roseville.
Researching The Neighborhood
When it comes to finding the perfect home in Roseville, researching your neighborhood is key.
Commuting options and school districts are important factors to consider when exploring a new area.
Determining how far you'll be from work or if there are any nearby schools for kids can make all the difference between a good move and a great one!
The City of Roseville provides an array of commuting options including public buses, light rail transit and bicycle lanes.
With many routes running through town, getting around without having to drive is simple!
Residents can also access multiple highways within minutes of their homes which makes trips out of state easy too.
School districts here range from elementary schools right up to universities – giving families plenty of choice when selecting educational opportunities for their children.
You can even look into private schooling or homeschooling depending on what works best for your family.
So with so much variety available in terms of transportation and education, this city surely offers something for everyone!
Evaluating Property Value
Once you've identified the perfect neighbourhood and school district, it's time to start evaluating property value.
Roseville is known for its reasonable tax rates, so homeowners can expect to pay lower-than-average property taxes on their homes.
Mortgage rates are also quite affordable here, making home ownership a realistic option for many families in this area.
With low taxation and mortgage costs combined with the wide range of commuting options and educational opportunities available, living in Roseville could be just what you need to achieve your goals of financial freedom!
Finding The Right Agent
Now that you've narrowed down your ideal location, it's time to find the right real estate agent.
A great way to start is by asking friends or family who have recently purchased a property in the area for recommendations. This can help you gain insight into their experience and get an idea of who they found most helpful throughout the process.
Additionally, there are plenty of online resources available to research agents and read reviews from past clients.
Once you've identified potential agents, make sure to ask about any fees associated with their services upfront so that you know exactly what costs will be involved.
You should also inquire about how much knowledge they have on local market trends related to mortgage rates and property taxes. Having this information ahead of time could save you money in the long run and give peace of mind when making such an important decision.
Finally, take some time to interview prospective agents personally so that you feel comfortable working with them during your home search journey. Doing so will ensure that all parties understand each other's expectations and goals while keeping affordability top-of-mind as well!
Local Attractions And Activities
Roseville offers a wealth of attractions and activities for visitors to explore.
From cultural events that celebrate the city's rich heritage, to outdoor adventures that offer something for everyone, Roseville is truly a place where life flourishes.
For vibrant culture and entertainment, Roseville has plenty of options. Explore the historic sites, take part in lively festivals and performances, or browse local galleries full of artworks from emerging and established artists alike. There are also many restaurants that serve up delicious fare with specialties like gourmet pizzas and fresh seafood dishes.
When you're ready to get outside, there are ample opportunities for adventure in Roseville. Spend your day kayaking on the river, cycling through scenic trails, or hiking up one of the nearby hillsides. Golfers will find numerous courses throughout the area while anglers can spend their time fishing at any number of lakeside spots.
No matter what type of activity you seek out, you're sure to have an enjoyable experience here in Roseville!
Frequently Asked Questions
What Is The Average Cost Of Living In Roseville?
The average cost of living in Roseville is fairly affordable, making it an attractive place for renters and those looking to enter the housing market.
Renting costs are typically lower than the national median prices, while the local housing markets have seen a steady increase in recent years.
This makes Roseville an ideal location for those seeking freedom from expensive city life without sacrificing comfort or amenities.
Are There Any Public Transportation Options Available In The City?
Public transportation is an excellent option for commuters in Roseville.
The city offers commuter benefits, such as discounted bus fares and parking permits.
Commuters can save money by taking advantage of these options since they don't have to worry about the cost of owning a car or paying for gas every month.
There are also bike paths throughout the city that make it easy to get around without needing to own a vehicle.
With public transit, you're free from the stress of driving and can enjoy more leisurely activities while getting around town!
Are There Any Job Opportunities Available In Roseville?
Are you looking to make Roseville your next home and take advantage of the city's booming housing market and economic growth?
With such a thriving economy, there are plenty of job opportunities available in this sunny California town. From software development to retail services to education, Roseville has it all!
Whether you're looking for part-time or full-time work, the plentiful options mean that finding something suitable should be easy. And with Roseville being located just north of Sacramento, commuting from one area to another is an effortless endeavor.
So if you're ready for a change of pace and want to move somewhere with lots of jobs prospects, then look no further than Roseville.
Are There Any Good Schools In The Area?
Roseville is home to many excellent schools, making it a great place for families. High affordability ratings and entertainment options give parents plenty of reasons to choose the area, while their children can benefit from quality education and extracurricular activities.
The public school system provides an array of educational opportunities, with several private schools available in neighboring towns as well. From elementary through high school, there are numerous top-rated institutions to choose from in this vibrant city.
Is Roseville A Safe Place To Live?
Roseville is a safe place to call home, boasting low crime statistics and affordable housing prices.
Residents here enjoy the peace of mind that comes with living in such a secure community - from quiet suburban streets lined with family homes, to bustling urban neighborhoods filled with restaurants and shops.
Whether you're looking for an escape from city life or just want somewhere safe to raise your children, Roseville has something for everyone.
With its combination of safety, affordability and vibrant culture, it's no surprise why so many people are deciding to make this charming Californian town their new home.
Conclusion
Roseville is a great place to live, with plenty of opportunities and amenities for those who call it home.
The cost of living here is reasonable, and the city offers several forms of public transportation.
Additionally, there's no shortage of job openings in Roseville – you'll find something that suits your skillset!
Schools are plentiful too; parents can rest assured their children will get the best education possible.
As far as safety goes, Roseville has been a haven of peace and quiet for years, providing its residents with an unparalleled sense of security - like a warm hug from Mother Nature herself.
All in all, if you're looking for an amazing place to call home, then look no further than Roseville!