Sacramento Housing Market Update for April 2023
Posted by Suneet Agarwal on Tuesday, April 18, 2023 at 1:26:22 PM
By Suneet Agarwal / April 18, 2023
Comment
Are you considering buying or selling a home in Sacramento? If so, you're probably wondering what the current state of the housing market is like.
Well, I'm here to give you an insider's look at the market over the last 30 days.
The good news is that the dream of homeownership or selling your home for top dollar is still achievable.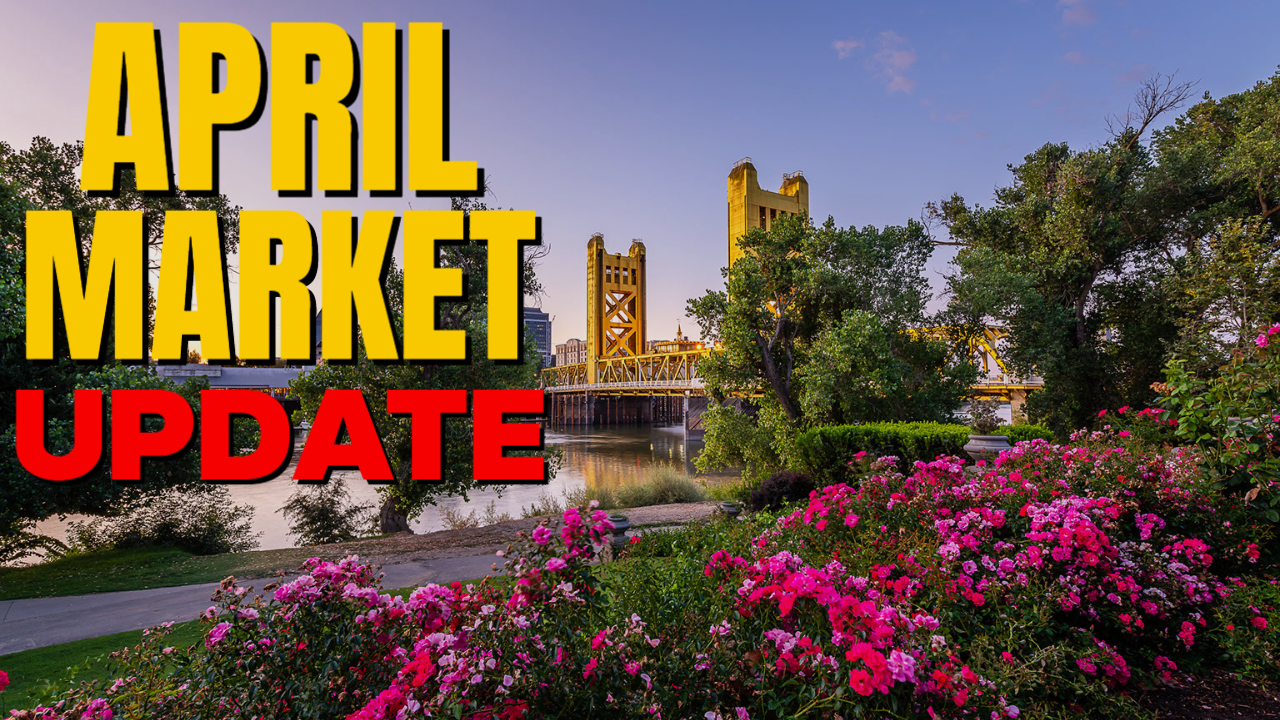 Let's start with the number of homes for sale in Sacramento. Over the last month, the total number of available properties decreased by 18.7% compared to last year
This means there are fewer homes on the market. The current inventory is down 6.6% from the previous month, so if you're a buyer who's been waiting to make a move, you may have a smaller selection to choose from.
The average sold price in March was $577,000, which is down 8.6% from March of last year. However, it's up 2.9% from last month, which is a positive sign for sellers. If you're thinking of selling your home, now may be a good time to reconsider your asking price to ensure you get top dollar.
In March, there were 2,529 property sales, which is down 35.7% from March of last year. However, it's up 26.5% from last month, which is a positive sign that the market is picking up momentum as it normally does during this time of the year.
The Sold Price vs. Original List Price ratio was at 97% this month, which is up 2.1% from last month but down from 5.8% in March of last year.
This ratio reveals the average amount that sellers are agreeing to come down from their original list price.
A ratio below 100% indicates a buyer's market, while a ratio at or above 100% indicates a seller's market.
With this ratio in mind, it's important for buyers to be aware of the current market conditions when considering a purchase, and for sellers to be ready to go to the discussion table if they want to sell their home quickly.
Finally, let's address the elephant in the room - mortgage rates. According to recent reports, the average mortgage rate for a 30-year fixed-rate loan is now 7.14%, up from 3.22% in early 2022.
If you're a buyer, it's crucial to take advantage of the rates you have right now because they're only going to continue to go up.
If you're looking to buy or sell a home in Sacramento, working with the right team is essential for success.
The Best Sac Homes Group has been the #1 team in Sacramento for years, and we're here to help you navigate this challenging market with confidence and ease.
We offer marketing tools and resources to ensure our agents are always providing you with the best possible service, so you can focus on making the right decision for yourself and your family.
Although the Sacramento housing market has its challenges, it's still possible to achieve your real estate goals with the right team by your side.
Don't wait any longer to make a move in the market…
Contact the Best Sac Homes Group today for expert guidance and support.