Sacramento's Riverfront Renaissance: Exploring the Revitalized Waterfront District
Posted by Suneet Agarwal on Sunday, November 5, 2023 at 3:11 AM
By Suneet Agarwal / November 5, 2023
Comment
Sacramento's transformation continues to captivate, and the latest chapter unfolds along the riverbanks of the Sacramento River.
The city's waterfront district is experiencing a renaissance that's reshaping its real estate landscape and redefining the urban living experience.
In this blog, we'll dive into the exciting developments that make Sacramento's Riverfront District a sought-after gem for residents and visitors alike.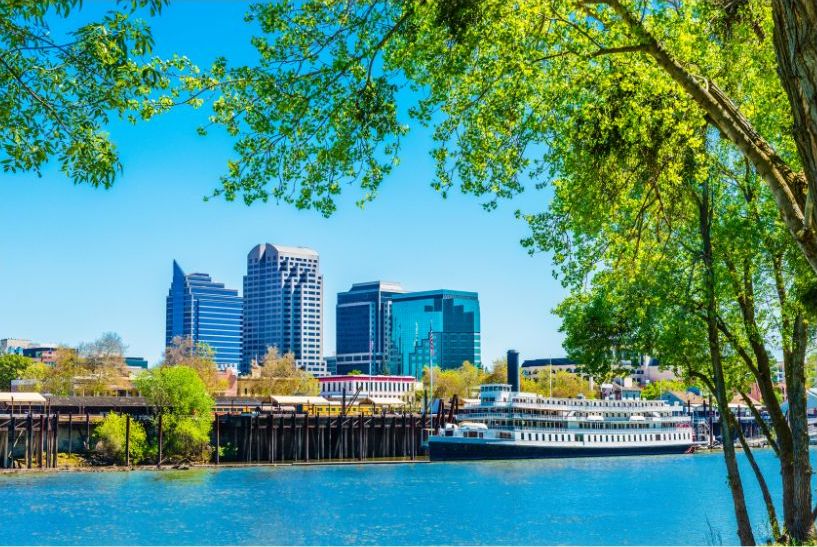 Riverside Living Redefined
The Sacramento River's shimmering waters have long been a defining feature of the city, but now, the riverfront district is transforming into a hub for luxurious and contemporary living. Modern condos, apartments, and homes with riverfront views are redefining upscale urban living in the heart of the city.
Riverside Dining and Entertainment
The Riverfront District is becoming the epicenter of Sacramento's culinary and entertainment scene. Riverside restaurants, bars, and entertainment venues offer a unique combination of breathtaking views and world-class dining, making it a favorite spot for both residents and tourists.
Scenic Trails and Parks
The riverfront is seamlessly connected to the city's extensive network of scenic trails and parks. Residents enjoy an active lifestyle with access to biking, jogging, and picnicking along the river, creating a harmonious blend of urban and natural beauty.
Cultural Attractions
As part of the renaissance, cultural attractions are flourishing in the district. Art galleries, museums, and historic sites celebrate the city's rich heritage and offer residents enriching experiences right on their doorstep.
Revitalized Historic Buildings
Many historic buildings along the riverfront have been lovingly restored and repurposed into residential and commercial spaces. These timeless structures bring a sense of history to the modern developments, creating a unique atmosphere that's both nostalgic and contemporary.
Waterfront Events
The riverfront district is a hotbed for exciting events and festivals. From riverside concerts to farmers' markets, it's a vibrant community that brings people together, fostering a sense of togetherness and belonging.
Commuter-Friendly Lifestyle
Living in the Riverfront District is not only about leisure and recreation but also convenience. Its central location makes commuting easy, and residents enjoy access to public transportation and bike lanes that connect them to other parts of the city.
Conclusion
The Sacramento Riverfront District represents the city's continuous evolution, offering a vibrant blend of urban luxury, natural beauty, and cultural richness. As it undergoes a renaissance, this area is now home to some of the city's most sought-after real estate. Whether you're seeking a luxurious waterfront lifestyle or a vibrant cultural experience, the Riverfront District welcomes you with open arms. Join us in exploring this thriving riverside neighborhood, where the heart of Sacramento beats to the rhythm of the water. Your dream home on the riverfront awaits.