Sacramento's Silicon Valley: The Tech Boom Reshaping the City's Real Estate Landscape
Posted by Suneet Agarwal on Sunday, October 29, 2023 at 12:00 AM
By Suneet Agarwal / October 29, 2023
Comment
Sacramento has long been recognized for its rich history, cultural diversity, and vibrant real estate market.
However, a recent transformation is taking place, as the city becomes increasingly associated with a new identity: the Silicon Valley of the West.
In this blog, we'll delve into how the tech boom is reshaping Sacramento's real estate landscape, making it a hub for innovation and a haven for tech enthusiasts.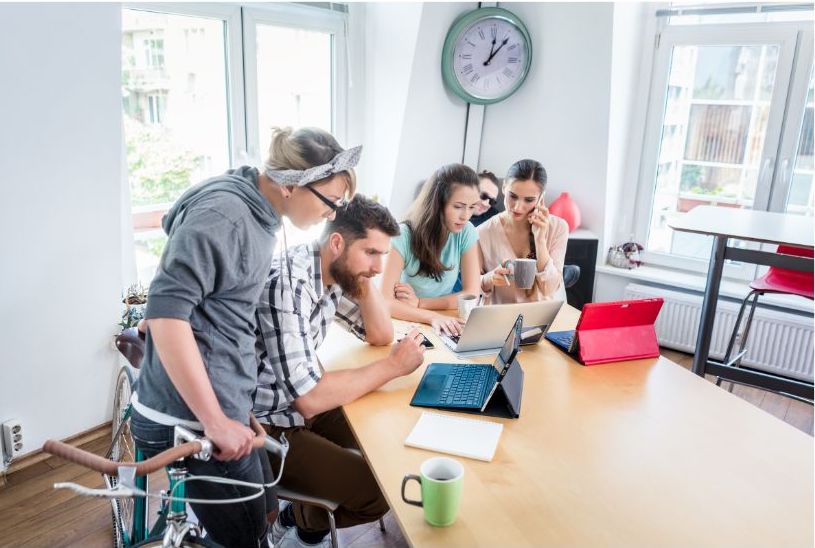 Tech Titans' Arrival
Sacramento's strategic location, affordability, and burgeoning tech scene have attracted major tech giants, who are establishing their presence in the city. This influx of companies has led to increased demand for both residential and commercial properties.
Neighborhood Revival
Under the influence of tech companies, previously overlooked neighborhoods are experiencing a renaissance. Abandoned warehouses are being transformed into chic office spaces and lofts, creating a unique urban vibe that's drawing in young professionals and creatives.
Co-Working Spaces and Innovation Hubs
Sacramento is embracing co-working spaces and innovation hubs to foster collaboration and entrepreneurship. This shift is shaping real estate, with modern, flexible workspaces becoming an integral part of the city's property landscape.
Accessibility and Connectivity
Sacramento's proximity to the Bay Area makes it an appealing choice for tech workers who seek more affordable living options while staying connected to the tech hub of San Francisco. Commuter-friendly options like Amtrak's Capitol Corridor offer a seamless connection to the Bay Area.
A Thriving Job Market
The tech boom has ushered in a flourishing job market in Sacramento, making it a magnet for professionals seeking career growth and a high quality of life. As a result, the city's real estate market is booming to accommodate this influx of new residents.
Smart Homes and Green Tech
The convergence of technology and real estate is evident in the development of smart homes and green tech. Sacramento's new residential projects often incorporate energy-efficient features and home automation systems to cater to the tech-savvy buyer.
Expanding Suburban Tech Hubs
Sacramento's tech expansion isn't limited to the urban core. Suburban areas are experiencing a tech-driven revival, transforming them into attractive destinations for both businesses and homebuyers.
Conclusion
Sacramento's evolution into a technology hub is not only transforming its business landscape but also reshaping the city's real estate market. As tech giants set up shop and create exciting opportunities for professionals, the demand for housing, commercial spaces, and innovative urban developments is on the rise. Whether you're a tech enthusiast, an entrepreneur, or someone looking for a thriving job market, Sacramento's real estate landscape has something remarkable to offer. Join us in exploring the tech-inspired transformation of the capital city and seize the opportunities it presents in both your career and your home life. Sacramento, the Silicon Valley of the West, awaits you.