Sell Your House Quickly in Sacramento | Get a Fast Cash Offer
Posted by Suneet Agarwal on Sunday, June 18, 2023 at 7:00:46 PM
By Suneet Agarwal / June 18, 2023
Comment
Most times, people bombard me with the questions: How do I sell my house faster in Sacramento? Supposing you're considering selling your house in Sacramento and looking for the fastest way to do it. Well, Selling can be complex, but it's possible to sell your home quickly through careful strategizing. In today's real estate market, there are many ways to sell a Sacramento house fast if that is your goal.
We understand that time is of the essence, so if you're looking to sell your Sacramento-based property quickly, this blog post contains important information about various strategies and solutions available in our region that can help. From listing on MLS (Multiple Listing Service) websites with an aggressive price point to working with local investors or iBuyers who can purchase a home as-is - there are some creative tactics than can lead to successful outcomes!
Keep reading to learn more about how savvy sellers and first-time homeowners can use these strategies within Sacramento's unique real estate landscape.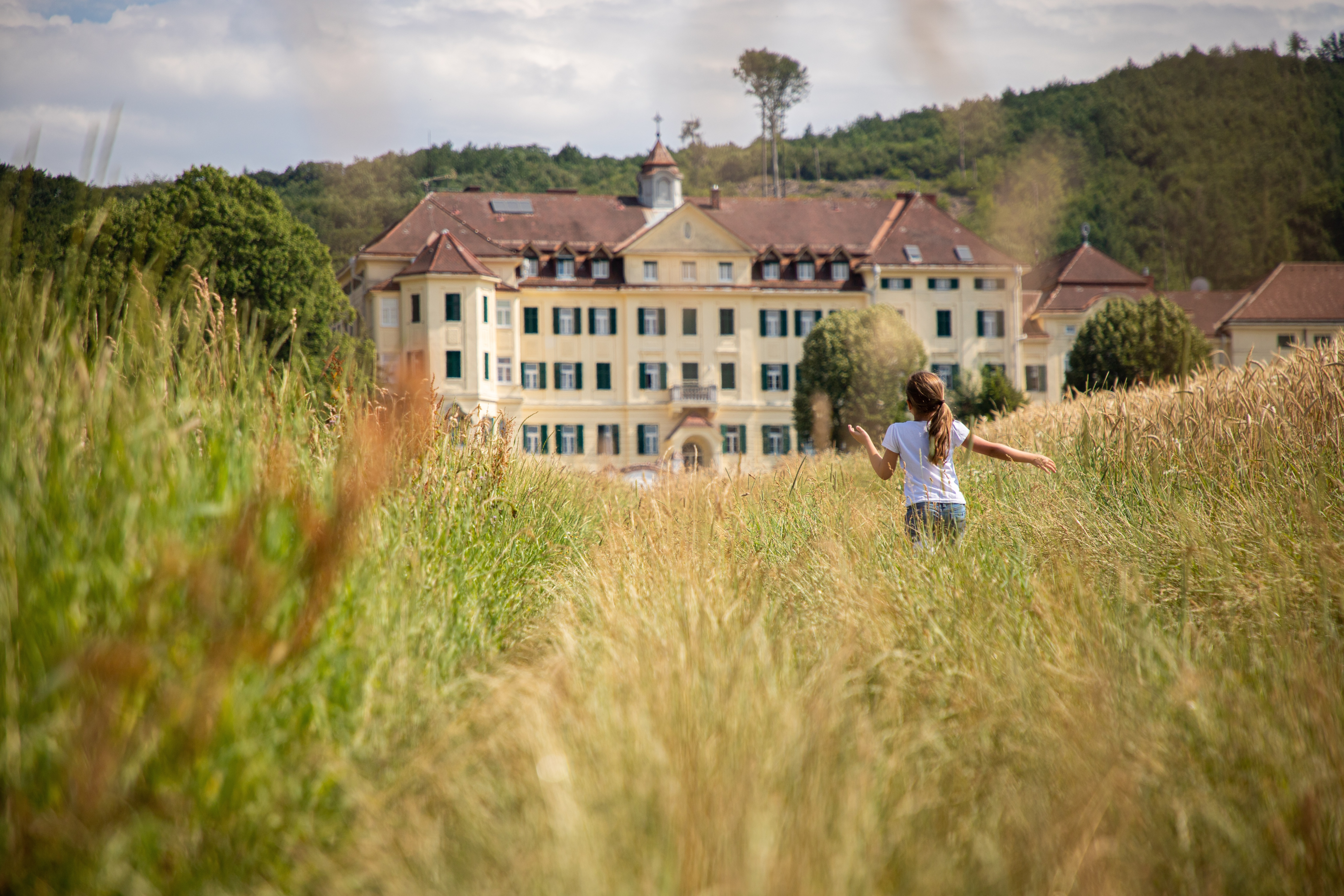 Tips To Sell Your Home Quickly In Sacramento
List On The MLS
Posting your property listing on the Multiple Listing Service (MLS) is the most efficient way to reach the massive California housing market, potentially connecting with thousands of cash buyers, traditional homebuyers, and online investors (iBuyers). Moreover, listing your Sacramento house on MLS gives it maximum visibility since its data will be distributed across popular real estate websites like Zillow and Realtor.com.
A recent study revealed that homes listed on the MLS sell much faster than those not listed. Furthermore, sellers who advertised their homes on the MLS could receive around 17% more than the asking price. This impressive result demonstrates the importance of listing a property on the MLS to maximize its potential and attract buyers quickly.
It pays to invest in professional photography for your listing; it will make your home stand out, and research shows that homes with professional photographs sell 32% faster than those without! When selecting a photographer, look at their portfolio and ask for references. Professional images can help capture buyers' attention and showcase your property's best features. Plus, having quality images on hand can also be useful if you run an advertising campaign or list on social media sites like Facebook or Instagram.
Price Your Home Aggressively
The listing price of your home is a critical component when it comes to how quickly you can sell it. To successfully determine the right list price, you must first understand the local real estate market and its values for similar properties. Knowing what comparable homes in the area have recently sold will help you establish a reasonable and attractive listing price that will draw potential buyers and bring your home sale to a successful close.
The listing price is merely a starting point, which can be altered or amended at any moment before you accept a fair cash offer. Typically, the asking price is open to discussion and negotiation between the vendor and purchaser.
The list price should be used to entice potential buyers to your listing—not as the sale price! Remember that it aims to drive purchases, not act as the final amount you accept.
Offer A Competitive Buyer Agent Commission
According to National Association of Realtors statistics, most home buyers turn to a real estate agent when searching for new properties, with 87% doing so. This reliance on agents benefits those looking to quickly put their house on the market. Buyers' commissions can incentivize agents to prioritize and expedite such listings. Remember, sometimes, real estate agent fees may be higher than expected.
The most effective way to entice buyer agents is to list your property on the Multiple Listing Service (MLS) and offer a generous commission. By offering a competitive yet attractive commission for buyer agents, you can ensure they will work hard to help you swiftly sell your home. So make sure that when it comes time to sell your house, you offer an enticing compensation package for potential buyer agents - it's one of the best ways to attract them and sell your property quickly!
The commission rate for real estate transactions in the United States typically ranges from 2.5% to 3%, although this can vary significantly depending upon the geographical location of the property in question. Having a desirable or desirable-adjacent piece of real estate may also enable you to save a substantial amount on commission fees. Some agents may offer lower rates in exchange for access to an attractive listing.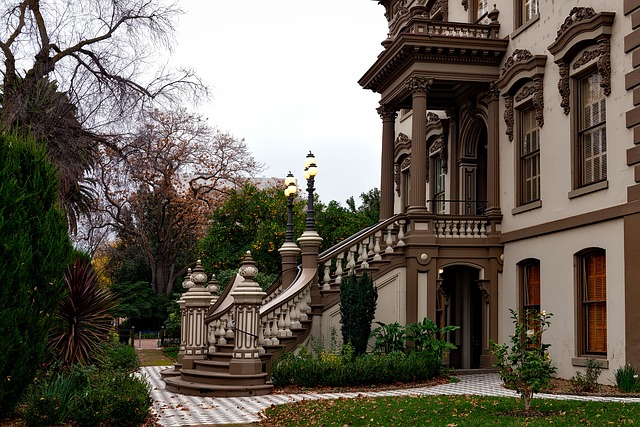 Respond Fast To Showings, Inquiries, & Offers
Answering any questions or queries from potential buyers promptly is essential to selling your house quickly. Ignoring or delaying replies to their inquiries will discourage them and potentially lead them to look elsewhere for the property they wish to purchase. Being attentive and providing quick responses can make all the difference in selling your home fast.
Likewise, by scheduling showings at times convenient for prospective buyers, you can facilitate a quicker sale of your house. Managing the timing and frequency of showings by the buyer's availability can make all the difference in selling your home rapidly and efficiently.
Selling To Ibuyers
iBuyers are increasingly becoming popular for those looking to sell their property quickly. They provide an offer on your home within 24-48 hours and can close the deal in as little as 7 days or less. Fair Market Value (FMV) is typically what these iBuyers, such as Open-door and Offer pad, offer for the property. This offers homeowners a convenient option to quickly sell their homes without having to go through the hassle of listing them with a real estate agent or waiting months for potential buyers.
Selling To Companies Which Accept Cash Only
Companies that offer to buy houses for cash in Sacramento Ca help homeowners sell their properties quickly and as-is. These businesses specialize in fast, convenient sales that allow you to receive your money in days. Some companies can even close on the sale within 7 days or any closing date you choose. Many of these types of companies also make offers on homes outside metropolitan areas. Therefore, no matter where your property is located, a cash home buyer may be an option if you need to sell your house quickly.
Considering your house's fair market value of $300,000 and the necessary repairs amounting to $25,000, cash home buyers in Sacramento typically offer only $210,000. After subtracting repair costs from this offer, you would be left with a final sum of just $185,000 for your home. This represents a considerable discrepancy between what you could expect to gain from selling your property on the open market and these cash buyers' prices.
Although making repairs to spend less money is possible, this is not always viable if speedier home sales are sought. These maintenance tasks might not be useful if a quick sale was desired.
List With A Top Realtor
Top real estate agents possess the knowledge and expertise to help you efficiently and quickly sell your property within a predetermined timeline. These professionals take on most of the work involved, thus lightening the load for you and allowing a more stress-free experience.
Gather information on the agent's experience in the real estate industry to determine how long they have been active in this field. Additionally, discover what type of properties the agent specializes in selling and if they have any notable accomplishments demonstrating their expertise.
It is important to assess if the Sacramento real estate agent you are considering has local expertise. They should know your area's market trends and understand what buyers seek. This knowledge can help them price your home accurately, maximizing its sale potential and resulting in a faster turnover time.
If you're looking for a quick sale, consider how many days it takes for an agent to list the property and then successfully close on it. The fewer days that elapse between listing and closing, the better! A low Days on Market (DOM) often indicates an experienced real estate agent who knows how to efficiently market a property and guide buyers through making an offer, negotiating, and closing.
Sell FSBO
Having access to the Multiple Listing Service (MLS) can significantly hinder making potential buyers aware of your property and reaching out to a broader audience. Not taking advantage of the MLS when selling your home could significantly reduce the number of people exposed to it and thus limit interested parties, resulting in a longer time on the market or even no sale.
Marketing your property without the help of a real estate agent can be daunting, but it is possible. 77% of homes sold by the owner (FSBO) closed within two weeks, mainly because these sellers were familiar with their buyers. It would be best if you handled everything, including market research, showings, offers, and negotiations. Despite the challenge this may bring, many people find success in selling their homes on their terms.
Using A Digital Showing Service
Using digital showing apps, real estate agents can easily and conveniently schedule showings, inspections, walkthroughs, and appraisals systematically. These tools provide an efficient way to manage clients' appointments without considering any time constraints. As such, these applications are very helpful in allowing agents to maximize their time and resources for other tasks related to the property sale process.
Installing A Lockbox
Lockboxes are a convenient and secure way to store the keys to your house. These small padlock-like devices provide an easy solution for granting access to those who need it while protecting your home from unwanted entry. To open the lock box, you must enter a unique code that you can give out to anyone who needs access to the house. This means no one else can enter without your permission, providing peace of mind and convenience.
If you cannot be present for every show, giving the buyer agent access is possible by providing them with the lockbox code. This device enables individuals to enter your home without needing a key and is typically provided by real estate agents. However, if you are selling your property For Sale by Owner (FSBO), you can purchase one online at an affordable cost. With the lockbox code in hand, potential buyers can gain entry into your home whenever they wish to view it.
Setting A Deadline To Lower Listing Price In A No Offer Situation
Selling a home quickly can mean operating on a tight schedule. For example, if your goal is to close within two weeks, it may be beneficial to wait several days before reducing the listing price in case you don't receive desirable offers. This approach allows potential buyers more time to consider making an offer and could lead to a successful sale faster than expected.
Keeping the same listing price may be attractive to potential buyers, yet if speed is a factor in selling the house, reducing the price may be necessary to achieve quick results. Lowering the listing price can often generate increased interest and greater competition among buyers, which can help expedite selling your home.
Offer To Pay Repair Costs
Any potential repairs identified during a home inspection should be addressed before considering any offers. Doing so can help to expedite the negotiation process and make it easier to sell your house quickly. Taking care of these issues in advance can save time and effort, allowing you to move on from the sale more rapidly. Alternatively, you can advertise the property as being sold "as-is."
This method of selling allows for repair costs to be determined and considered through an inspection while saving you from wasting your time on any fixes or improvements.
Offer To Pay Closing Costs
Subject to negotiation between buyer and seller, the closing costs associated with a home purchase in California are often up for discussion. As it is customary for the seller to pay the agent's commission, commonly, this means that most of these costs will be borne by the buyer. However, if a seller wishes to attract more buyers for their property, they may offer to pay all closing costs - though this does mean sacrificing around 4%-5% of their house's final sale price.
Deciding to invest money into the expenses of selling a home is often wise. It can be greatly advantageous in helping you sell your residence quickly. Such substantial costs may include repairs, upgrades, staging, and other related expenditures, which can all help to facilitate the sale of your property in an expedited manner.
Offer Flexible Moving Dates
If you or a tenant is currently occupying your property, it's important to be prepared to move out as quickly as possible to facilitate a fast sale. Buyers often have an immediate need for a house, and when they come across sellers like yourself who can offer them flexible move-in dates, it can greatly assist in making the sale much more straightforward and stress-free. As such, being ready to move out rapidly will make reaching an agreement with prospective buyers easier and guarantee that your house sale goes through quickly.
What To Avoid If You Want To Sell Your House Fast
Short Sale
A short sale is when a lender, such as a bank or other financial institution, agrees to accept an amount of money that is less than what the borrower owes on the mortgage for a property. This type of transaction should not be confused with selling a house quickly; it is an entirely different concept. Essentially, it involves the lender allowing the homeowner to pay off their loan for less than they owe. Typically, this occurs when extenuating circumstances make it difficult for the homeowner to pay their loan in full.
The negotiation process associated with a short sale typically lasts up to 6 months, which aligns with the standard mortgage closure timeline. This lengthy procedure consists of multiple evaluations and negotiations between lenders before they reach their ultimate decision on whether or not to give authorization or decline the offer.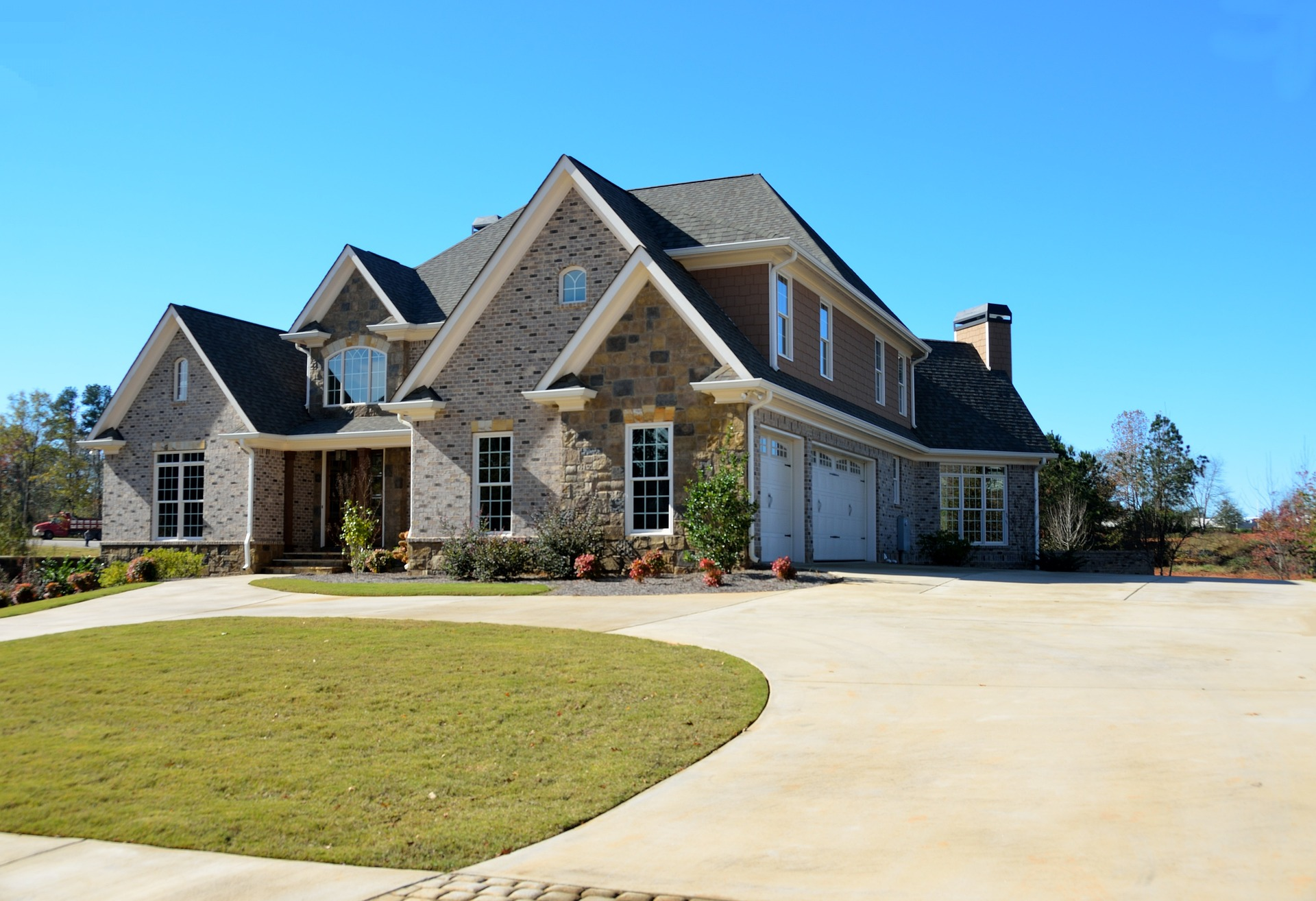 Auction
Offering a house for sale with no issues and up-to-date payments can come with a downside if listed through an auction: loss of control. Compared to other potential methods, auctions may not be the best approach as attractive properties are liable to garner attention from alternative markets swiftly.
You have no control over the price set for your property, nor do you have any influence over who will be the successful bidder. Furthermore, you will likely receive far less than it is worth because these auction sites don't cross-list your home on other real estate platforms. Therefore, getting a fair market value for your property can be difficult.
Conclusion
As we've seen in this discussion, selling your house fast in Sacramento doesn't have to be daunting and time-consuming if you know where to begin. Whether you decide to use an estate agent or tackle it yourself, the most important thing is that you are well-prepared with paperwork, pricing, and negotiating. Doing a little research can go a long way in helping you reach agreements quickly and ultimately get the best price for your house.
Additionally, getting creative with marketing techniques and channels can help turn leads into buyers more effectively and efficiently. In conclusion, with the right knowledge and preparation, selling your home doesn't have to be stressful.
Understanding the various components of selling a house can help ensure a smooth process and result in an advantageous transaction. With powerful tools at your disposal, there's no reason why selling your home won't be as worry-free and successful as poss