The Ultimate Guide to Finding Your Perfect Home in Sacramento
Posted by Suneet Agarwal on Thursday, August 3, 2023 at 5:18 PM
By Suneet Agarwal / August 3, 2023
Comment
Are you on the hunt for your dream home in Sacramento? Look no further! Welcome to the ultimate guide that will take you on a journey to finding your perfect home in this vibrant city.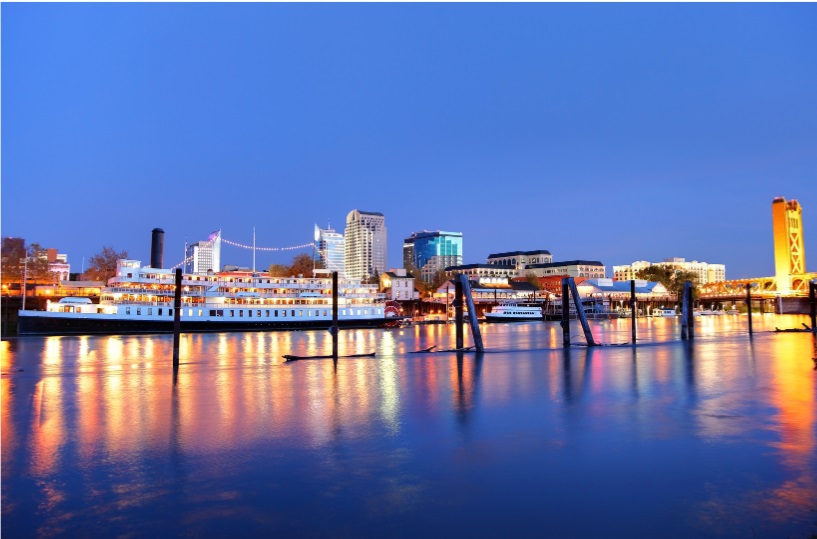 Sacramento, the capital of California, boasts a diverse and thriving real estate market, with a wide range of options to suit every taste and budget. Whether you're a first-time buyer, a growing family, or looking to downsize, this guide will provide you with the essential tips and advice to navigate the Sacramento housing market with confidence.
From exploring the different neighborhoods and their unique charms to understanding the local real estate trends, we'll cover it all. Get ready to discover the hidden gems, learn about the best schools, amenities, and attractions, and find your ideal home in the heart of Sacramento. Let's dive in and make your dream of owning a home in this beautiful city a reality!
Understanding your housing needs and preferences
When embarking on the journey of finding your perfect home in Sacramento, it's important to start by understanding your housing needs and preferences.
Consider the size of your family, your lifestyle, and your future plans. Are you looking for a single-family home with a spacious backyard, or would you prefer a condominium or townhouse that requires less maintenance?
Think about the number of bedrooms and bathrooms you need, as well as any specific amenities or features that are important to you. Do you want to be close to parks, schools, or shopping centers?
By clearly defining your housing needs and preferences, you'll be better equipped to narrow down your search and find a home that meets your requirements.
Researching the Sacramento housing market
Once you have a clear understanding of your housing needs and preferences, it's time to research the Sacramento housing market. See How July Update of the Sacramento Housing Market Here.
Start by familiarizing yourself with the current market conditions, including the average home prices, inventory levels, and the length of time homes typically stay on the market.
This information will give you a realistic idea of what to expect and help you make informed decisions throughout the home-buying process. Additionally, research the different neighborhoods in Sacramento to determine which areas align with your preferences.
Consider factors such as safety, proximity to amenities, and the overall vibe of the neighborhood. Online real estate platforms, local publications, and real estate blogs can be valuable sources of information during your research.
Determining your budget and financing options
Before you start searching for a home in Sacramento, it's crucial to determine your budget and explore your financing options. Take a close look at your finances, including your income, savings, and any existing debts or financial obligations.This will give you a clear picture of how much you can comfortably afford to spend on a home.
Consider getting pre-approved for a mortgage, as this will not only give you a clear budget but also make you a more attractive buyer to sellers. Shop around for different mortgage lenders to find the best interest rates and loan terms that suit your needs.
Don't forget to factor in additional costs such as property taxes, homeowner's insurance, and maintenance expenses when determining your budget.
Choosing the right neighborhood in Sacramento
Sacramento is a city with a diverse range of neighborhoods, each offering its own unique charm and amenities. When choosing the right neighborhood for your perfect home, consider factors such as proximity to schools, parks, shopping centers, and your workplace.
Think about your lifestyle and the activities you enjoy. Do you prefer a bustling urban environment or a quiet suburban setting? Are you looking for a family-friendly neighborhood with good schools, or do you prefer an area with a vibrant nightlife? T
ake the time to explore different neighborhoods in person, driving through the streets, visiting local shops and restaurants, and talking to residents to get a feel for the community. Keep in mind that the ideal neighborhood for you may change depending on your stage of life and future plans, so think long-term when making your decision.
Working with a real estate agent in Sacramento
Navigating the Sacramento housing market can be overwhelming, especially if you're a first-time buyer or unfamiliar with the area. That's where a real estate agent comes in.
When searching for your perfect home, consider working with a knowledgeable and experienced real estate agent who specializes in the Sacramento market.
An agent can help you streamline your search, provide valuable insights and advice, and negotiate on your behalf. They have access to a wide range of resources and listings that may not be available to the general public.
Be sure to choose an agent who understands your needs and communicates effectively. A good agent will be your advocate throughout the home-buying process, guiding you every step of the way.
Viewing and evaluating potential homes
Once you've narrowed down your search and identified potential homes that meet your criteria, it's time to start viewing and evaluating them.
Schedule appointments with real estate agents to visit the properties in person.
Pay attention to the overall condition of the home, including the structure, plumbing, electrical systems, and any potential maintenance or repair issues.
Take note of the layout and flow of the house, and envision how your furniture and belongings would fit in the space.
Consider factors such as natural light, storage space, and the functionality of the floor plan.
Don't be afraid to ask questions and request additional information from the seller or the agent.
It's important to gather as much information as possible to make an informed decision.
Making an offer and negotiating the purchase price
Once you've found your dream home in Sacramento, it's time to make an offer.
Work with your real estate agent to determine a fair and competitive offer price based on the market conditions and comparable sales in the area.
Consider factors such as the seller's motivation, the condition of the property, and any potential repairs or upgrades that may be needed. Your agent will help you draft a written offer, including the price, contingencies, and any additional terms or conditions.
The seller can accept, reject, or counter your offer. Negotiation may be necessary to reach an agreement that satisfies both parties. Be prepared to negotiate on price, closing costs, or other terms of the sale.
Conducting a home inspection and completing due diligence
Before finalizing the purchase of your dream home, it's essential to conduct a thorough home inspection and complete your due diligence.
Hire a reputable home inspector to assess the condition of the property and identify any potential issues or hidden problems. The inspection may uncover issues that were not apparent during your initial viewing, such as faulty wiring, plumbing leaks, or structural defects.
Review the inspection report carefully and discuss any concerns with your real estate agent. Depending on the findings, you may want to negotiate repairs or ask for a credit towards closing costs.
Additionally, complete any necessary due diligence, such as reviewing the title report, homeowners association documents, and any local building permits or restrictions.
This will ensure that you have a clear understanding of the property and any potential obligations or restrictions associated with it.
Finalizing the purchase and closing the deal
Once the necessary inspections, negotiations, and due diligence have been completed, it's time to finalize the purchase and close the deal. Work with your real estate agent, lender, and attorney to ensure a smooth and timely closing process.
Review all the necessary documents, including the purchase agreement, loan documents, and closing statements. Schedule a final walk-through of the property to ensure that everything is in order and any agreed-upon repairs have been completed.
On the day of closing, bring all the required documentation, including identification, proof of insurance, and funds for closing costs and down payment. During the closing, you'll sign the necessary paperwork and transfer the ownership of the property.
Once the transaction is complete, you'll receive the keys to your new home in Sacramento.
Settling into your new home in Sacramento
Congratulations! You've successfully navigated the Sacramento housing market and closed on your dream home. Now it's time to settle in and make it your own.
Take the time to unpack, organize, and decorate your new space. Get to know your neighbors and explore the local amenities and attractions.
Register your new address with the post office, update your driver's license and voter registration, and notify relevant service providers of your move.
Consider joining local community groups or organizations to meet new people and get involved in the community.
Sacramento offers a wide range of recreational activities, cultural events, and dining options, so take advantage of everything this vibrant city has to offer.
Additional resources for finding a home in Sacramento
Finding your perfect home in Sacramento can be an exciting and rewarding experience. In addition to the information provided in this guide, there are various resources available to help you in your search.
Online real estate platforms, such as Zillow and Realtor.com, can provide up-to-date listings and market information. Local real estate agencies and agents specialize in the Sacramento market and can offer personalized assistance.
Attend open houses and local real estate events to get a feel for the market and connect with industry professionals. Don't hesitate to reach out to friends, family, and colleagues who have recently purchased homes in Sacramento for their recommendations and insights.
Final Thoughts
Finding your perfect home in Sacramento is an exciting journey that requires careful planning, research, and decision-making.
By understanding your housing needs and preferences, researching the market, determining your budget, and working with a real estate agent, you'll be well-equipped to find your dream home.
Take the time to explore the different neighborhoods, view potential homes, and evaluate them based on your criteria. Negotiate the purchase price, conduct thorough inspections, and complete your due diligence before finalizing the purchase.
Once the deal is closed, settle into your new home and enjoy everything that Sacramento has to offer. With the right guidance and resources, you'll soon be living in the perfect home in this vibrant city. Happy house hunting!
Are you looking for your next dream home in Sacramento?
Contact Us Today