Top-Rated Sacramento Neighborhoods for Young Families
Posted by Suneet Agarwal on Sunday, July 30, 2023 at 12:00 AM
By Suneet Agarwal / July 30, 2023
Comment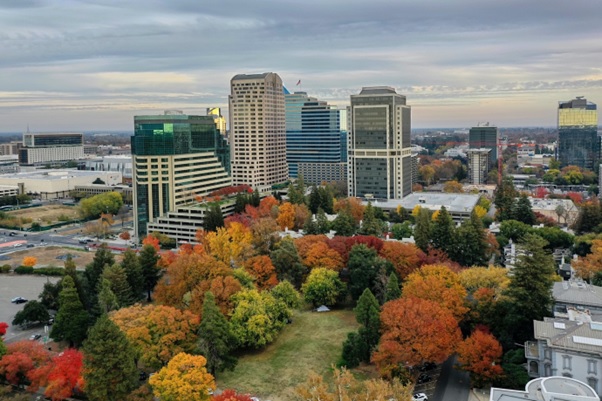 When finding the ideal neighborhood, Sacramento offers diverse options. From great schools to parks, safety, and family-oriented amenities, this bustling California city has plenty to offer. We'll explore some of the top-rated Sacramento neighborhoods for young families, ensuring a harmonious and fulfilling lifestyle
East Sacramento: A Charming Haven
Situated close to the heart of the city, East Sacramento is a charming and vibrant neighborhood that attracts young families with its tree-lined streets and picturesque homes. Known for its sense of community, the area boasts several parks and playgrounds where kids can play, and families can come together for picnics and outdoor activities. The neighborhood is home to some of the city's best schools, making it a top choice for families seeking quality education for their children.
Curtis Park: A Blend of History and Modernity
Curtis Park, one of the oldest neighborhoods in Sacramento, exudes a unique blend of historic charm and modern amenities. This welcoming community offers beautiful homes, many of which have been lovingly preserved and restored. The local Sierra 2 Center organizes numerous family-friendly events, including farmers' markets and cultural festivals, fostering a strong sense of belonging among residents. Young families will appreciate the neighborhood's proximity to local schools, making it convenient for both parents and children.
Land Park: Nature's Abode
If you're a nature-loving family, Land Park might just be the perfect neighborhood for you. Known for its expansive William Land Park, this area offers ample opportunities for outdoor recreation, including picnics, sports, and visits to the Sacramento Zoo. The neighborhood is renowned for its friendly atmosphere and strong community spirit, and it's not uncommon to see families gathering at the park on weekends for leisurely strolls and bike rides. With various family-friendly events and top-rated schools, Land Park is ideal for young families to grow together.
Natomas: A Suburban Oasis
Located just north of downtown, Natomas is a burgeoning suburban neighborhood that has become increasingly popular among young families in recent years. This community boasts many family-oriented amenities, including parks, community centers, and sports facilities, making it one of the best Sacramento neighborhoods for young families. The area's focus on safety and family-friendly events, such as movie nights and holiday celebrations, fosters a strong sense of camaraderie among residents. Additionally, Natomas is well-connected to major highways, making commuting a breeze for working parents.
Elk Grove: Serene Suburbia
As one of the fastest-growing communities in the region, Elk Grove offers young families a serene and welcoming environment. With many parks, recreational spaces, and family-friendly activities, the neighborhood caters to the needs of children of all ages. Elk Grove's top-rated schools and diverse housing options further enhance its appeal to families looking to settle down in a peaceful and nurturing environment.
Pocket-Greenhaven: Riverside Bliss
Situated along the scenic Sacramento River, Pocket-Greenhaven is a tranquil and picturesque neighborhood that appeals to young families seeking a serene waterfront setting. The area offers various outdoor activities, including boating and fishing, making it an excellent choice for families who love spending time by the water. The neighborhood's well-maintained parks, friendly atmosphere, and strong community engagement make it a top-rated choice for young families looking to build lasting memories.
Arden-Arcade: Urban Convenience
Arden-Arcade is a bustling neighborhood conveniently located near shopping centers, restaurants, and entertainment options, making it an excellent choice for young families seeking urban convenience. The area's established residential communities offer a mix of single-family homes and apartments, providing housing options suitable for various family sizes. Arden-Arcade also boasts several parks and recreational facilities, providing ample opportunities for outdoor fun and bonding time.
Carmichael: A Suburban Gem
Nestled between the American River and the bustling city of Sacramento, Carmichael offers a peaceful suburban retreat for young families. This neighborhood has a strong sense of community, with regular events and activities that bring residents together. Families can enjoy the natural beauty of Ancil Hoffman Park or explore the Effie Yeaw Nature Center, making Carmichael a haven for nature-loving families. The area is served by well-regarded schools, adding to its appeal to families seeking excellent educational opportunities.
Rosemont: Affordable and Family-Friendly
Rosemont is one of the budget-friendly Sacramento neighborhoods for young families with affordable housing options without compromising on family-friendly amenities. This area is known for its friendly and inclusive community, making it easy for young families to feel welcomed and at home. Families can explore the numerous parks, community centers, and sports facilities, creating opportunities for fun and engaging activities for both parents and children alike. With easy access to schools, shopping centers, and major highways, Rosemont is a convenient and practical choice for young families.
Greenhaven/Pocket: Lush and Welcoming
Greenhaven and Pocket are neighboring communities situated along the Sacramento River, offering lush greenery and a welcoming ambiance for families. The neighborhoods feature a mix of single-family homes and townhouses, providing various living options to suit different family needs. Families can enjoy the scenic Pocket Canal Parkway trail or visit Garcia Bend Park for leisurely picnics and playdates. With excellent schools and a strong focus on community engagement, Greenhaven and Pocket are ideal places for young families to put down roots.
Folsom: An Active Family Haven
Located just outside of Sacramento, Folsom is a dynamic community known for its active and family-oriented lifestyle. The neighborhood is famous for its outdoor recreational opportunities, including the Folsom Lake State Recreation Area and the American River Bike Trail. Young families will appreciate the top-notch schools, safe neighborhoods, and abundant family-friendly events hosted throughout the year. Whether exploring historic sites or participating in local festivals, Folsom has something to offer every family member.
It's Time to Move to One of the Best Sacramento Neighborhoods for Young Families
Once you've found the perfect area for your family, make sure you reach Sacramento with expert help. If you are moving from a city like LA to Sacramento, hiring movers is the best way to go. They will take the load off your shoulders and deal with all the logistics of transporting your life to the new home. Moving your whole family can be difficult but also filled with excitement for what's to come. And in Sacramento, there will be no shortage of fun things to do and enjoy in one of these awesome neighborhoods.
Final Thoughts
Finding the perfect Sacramento neighborhoods for young families involves considering various factors, such as safety, schools, amenities, and community spirit. The areas mentioned in this article offer diverse options, each with unique charm and appeal. Whether you're seeking a historic atmosphere, suburban comfort, or a riverside haven, Sacramento has a neighborhood that will suit your family's needs. Take the time to explore these top-rated communities, and you'll be well on your way to finding the ideal place to call home for your young family.
Source:
This amazing blog was written by Betty White at Bravo Moving in San Diego