West Sacramento City Guide And Real Estate
Posted by Suneet Agarwal on Sunday, April 16, 2023 at 4:25:49 PM
By Suneet Agarwal / April 16, 2023
Comment
Welcome to the wonderful city of West Sacramento! With its stunning views, diverse culture and vibrant energy, it's no wonder why so many people are choosing to make their home in this bustling metropolis. Whether you're searching for a new place to live or just looking for an exciting weekend getaway, there's something here for everyone.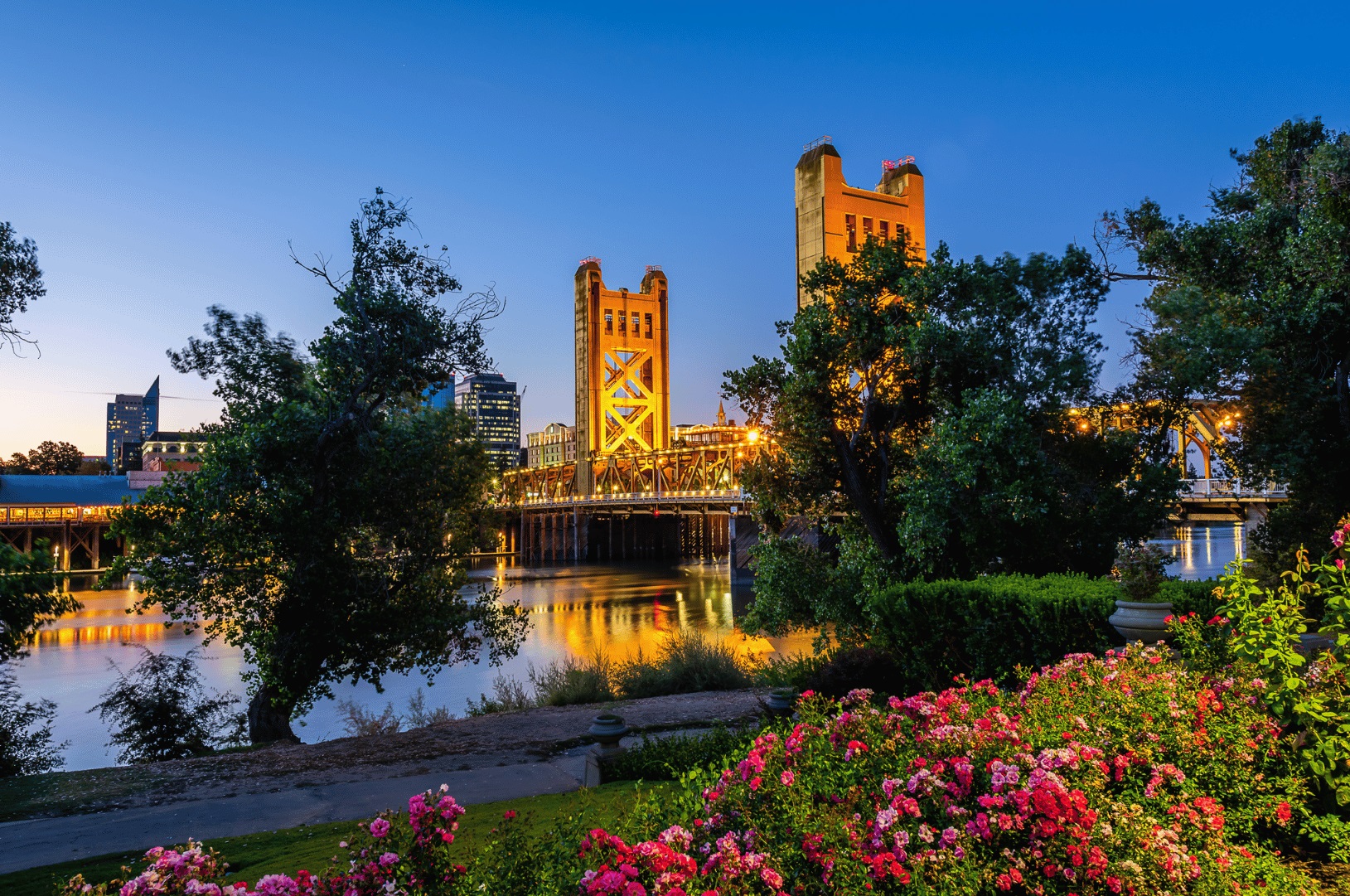 As your West Sacramento City Guide and Real Estate writer, I'm excited to share all that our city has to offer with you.
From luxury condos along the riverfront to quaint family homes nestled in the hillsides, West Sacramento offers some amazing real estate options. No matter what type of property you're searching for – from starter homes to investment properties – you won't be disappointed by our selection.
And if living in the heart of downtown is more your style, then we have plenty of choices there too! So whether you're seeking adventure or relaxation, freedom or security – West Sacramento can provide it all.
Luxury Riverfront Condos
West Sacramento is a beautiful place to call home, and for those looking for the ultimate in luxury living, riverfront condos are the way to go.
With breathtaking views of the Sacramento River and access to incredible amenities, these modern dwellings offer an unparalleled lifestyle.
From sleek kitchens with stainless steel appliances to opulent master suites complete with spa-like bathrooms and walk-in closets, riverfront condos provide all the luxuries one could desire.
Plus, you'll be just steps away from local eateries, shops, parks and more.
For families seeking a bit more space without sacrificing their view of this majestic landscape, family homes in the hills offer plenty of room for everyone—from expansive yards perfect for outdoor entertaining to spacious bedrooms where each member can have their own private oasis.
And because West Sacramento has some of California's best schools in its backyard, parents everywhere can rest assured that their kids will receive an education they deserve while enjoying stunning vistas at home.
Family Homes In The Hills
West Sacramento's hills are a beacon of freedom and opportunity, offering families affordable housing with plenty of space to grow. It is like ascending a mountain in search of the ultimate reward--a home that will nurture your family's dreams.
Here, you'll find:
Affordable housing options
Ample green spaces for outdoor activities
Community centers providing enriching programs
The tranquility found in West Sacramento's hills can be felt throughout its scenic landscape – lush vegetation and rolling slopes provide an oasis away from the hustle and bustle of urban life. The area has plenty of parks and trails to explore while taking in breathtaking views along the way.
And because homes here come at such great prices, there's something for every budget -- no matter how big or small it might be! You won't have to worry about sacrificing convenience if you make your home in the hills either. With easy access to schools, shopping, entertainment, and more—all within minutes—it's hard not to love what these hills have to offer.
Families who choose this path never regret their decision; they know that it was worth every step up the hillside for all the freedoms that await them once they reach the top.
Now let's take a look at downtown properties...
Downtown Properties
After exploring the family homes in the hills, let's now delve into downtown properties. West Sacramento has a plethora of affordable rentals and mixed-use buildings that offer both residential and commercial spaces. With easy access to public transportation, restaurants, nightlife spots, shopping centers, grocery stores, banks, parks and other amenities within walking distance or a short drive away, this is an ideal place for those who are looking for convenience.
You can find studio apartments as well as condos in modern high-rise towers with beautiful views of the city skyline. Many of these buildings provide luxurious touches such as 24/7 concierge service, fitness centers with personal trainers and saunas onsite for residents to enjoy. There are also plenty of pet friendly units which make it convenient for those who want to bring their furry friends along when they move in.
Whether you're looking for something spacious or cozy - no matter what your budget is – there's sure to be something that fits all your needs in the heart of West Sacramento. The wide range of housing options makes it possible to create a home environment tailored specifically to each individual lifestyle while still maintaining affordability. From vibrant loft living to quaint single-family residences, West Sacramento offers so much more than meets the eye!
Now let's take a closer look at some of the advantages of living here...
Advantages Of Living In West Sacramento
Living in West Sacramento is an absolute dream! From the stunning biking trails to the vibrant local businesses, this city has it all. With so much to explore and discover, it's no wonder why people flock here to make their home.
When you live in West Sacramento, every day feels like a breath of fresh air. The warm sunshine and gentle breeze create a cozy atmosphere that makes each morning feel special. Plus, with so many unique shops and restaurants nearby, there are always exciting places to visit on your days off. You can even take part in one of the numerous outdoor activities such as kayaking or fishing at nearby rivers for some restorative fun.
West Sacramento is also full of culture and music festivals throughout the year - perfect for those looking to celebrate something new or get lost in some great tunes. There really is something for everyone here; from incredible food spots to buzzing nightlife venues, you'll never find yourself stuck without something interesting to do.
Start living your best life now by making your way down south and discovering what this wonderful city has in store!
Finding The Right Property For You
Finding the right property for you in West Sacramento can be a challenge, but there are some great opportunities available.
If you're looking for an affordable place to live or an investment opportunity, this city has something for everyone. West Sacramento is known for its range of housing options and prices that fit any budget - from older properties with potential for renovation to brand new developments.
There are also plenty of investment opportunities including residential rental units and commercial businesses. Whether it's your first home or another investment venture, West Sacramento has something that will suit your needs.
The real estate market in West Sacramento continues to grow as people discover all the benefits living here can bring. With so many choices at different price points, there truly is something here to meet every need - whether it's affordability, convenience, lifestyle amenities or more!
So if you're looking to buy a property in West Sacramento, start exploring today and find out what this vibrant community has to offer!
Frequently Asked Questions
What Is The Average Cost Of Living In West Sacramento?
Living in West Sacramento is surprisingly affordable for the times. It's a far cry from cities like San Francisco, where cost comparisons barely compare. But if you're looking for an escape from big city prices and still want to enjoy all the benefits of being close to California's capital, then West Sac might be your answer!
Here, average housing costs are considerably lower than other parts of the state and offer plenty of opportunities for those seeking affordable housing. From cozy apartments to large single-family homes, there's something here that fits any budget.
Plus, with great restaurants and entertainment options nearby, it could be just what we need to find a little freedom while maintaining our sense of community.
What Are The Top Rated Schools In The Area?
West Sacramento is home to some of the top rated schools in the area.
With highly diverse student demographics and a variety of nearby amenities, there's something to suit everyone's needs.
Whether you're looking for an excellent education system or simply want access to great recreation facilities, this city has it all.
Plus, with its affordable cost of living, West Sacramento provides families with the freedom they desire without breaking the bank.
Are There Any Public Transportation Options?
Commuting costs can be an issue for those living in West Sacramento, but luckily there are plenty of transit options available.
Whether you're taking the bus or hopping on the light rail, getting around town has never been easier.
The city is also equipped with convenient bike lanes and sidewalks which make it possible to get around without a car.
With so many transportation options available, commuters have lots of freedom when deciding how to move about their day-to-day lives.
What Are The Best Places To Shop In West Sacramento?
West Sacramento has plenty of great places to shop, from big-box stores and shopping malls to local boutiques.
Whether you're looking for the latest fashion trends or just a few necessities, you'll find it all in West Sacramento.
Plus, with so many rental costs being relatively low compared to other areas in California, there's something for everyone.
Not only that, but since the city is known for its vibrant nightlife and regular events, you can take advantage of the discounts offered by businesses throughout the year.
With these combined benefits, West Sacramento is an ideal location for shoppers!
What Kind Of Recreational Activities Are Available In West Sacramento?
For the active and curious, West Sacramento has no shortage of recreational opportunities.
From its many hiking trails to cultural attractions like art galleries and museums, there's plenty of ways to keep busy while exploring this vibrant city.
Whether you're looking for a leisurely stroll in one of the area's beautiful parks or an exciting day out at a local museum, West Sacramento offers something for everyone with its diverse range of activities.
So don't be afraid to get out there and discover all that this amazing city has to offer!
Conclusion
The city of West Sacramento is a great place to live for those who love the outdoors and appreciate the convenience of urban living.
It's like having your cake and eating it too!
Whether you're looking for a night out on the town or an afternoon spent in nature, there's something here that everyone can enjoy.
With affordable housing costs and excellent schools, West Sacramento offers its residents everything they could want in a home.
So why not come explore all this wonderful city has to offer?
You won't regret it!