What Are The Best Suburbs Of Sacramento?
Posted by Suneet Agarwal on Monday, March 20, 2023 at 11:51:50 AM
By Suneet Agarwal / March 20, 2023
Comment
Are you looking to relocate to Sacramento but unsure which suburb might be the best fit for your lifestyle? Picking a new place to live can feel like an overwhelming decision. Still, luckily some great suburbs in and around the Sacramento area provide plenty of unique amenities, features, and attractions.
In this blog post, we'll take an in-depth look at the options available to find charming neighborhoods in Sacramento for you and your family. From picturesque housing estates tucked away from the hustle-and-bustle of city life to proximity to world-class entertainment hotspots - explore each one with us as we uncover all the hidden gems these incredible towns have to offer!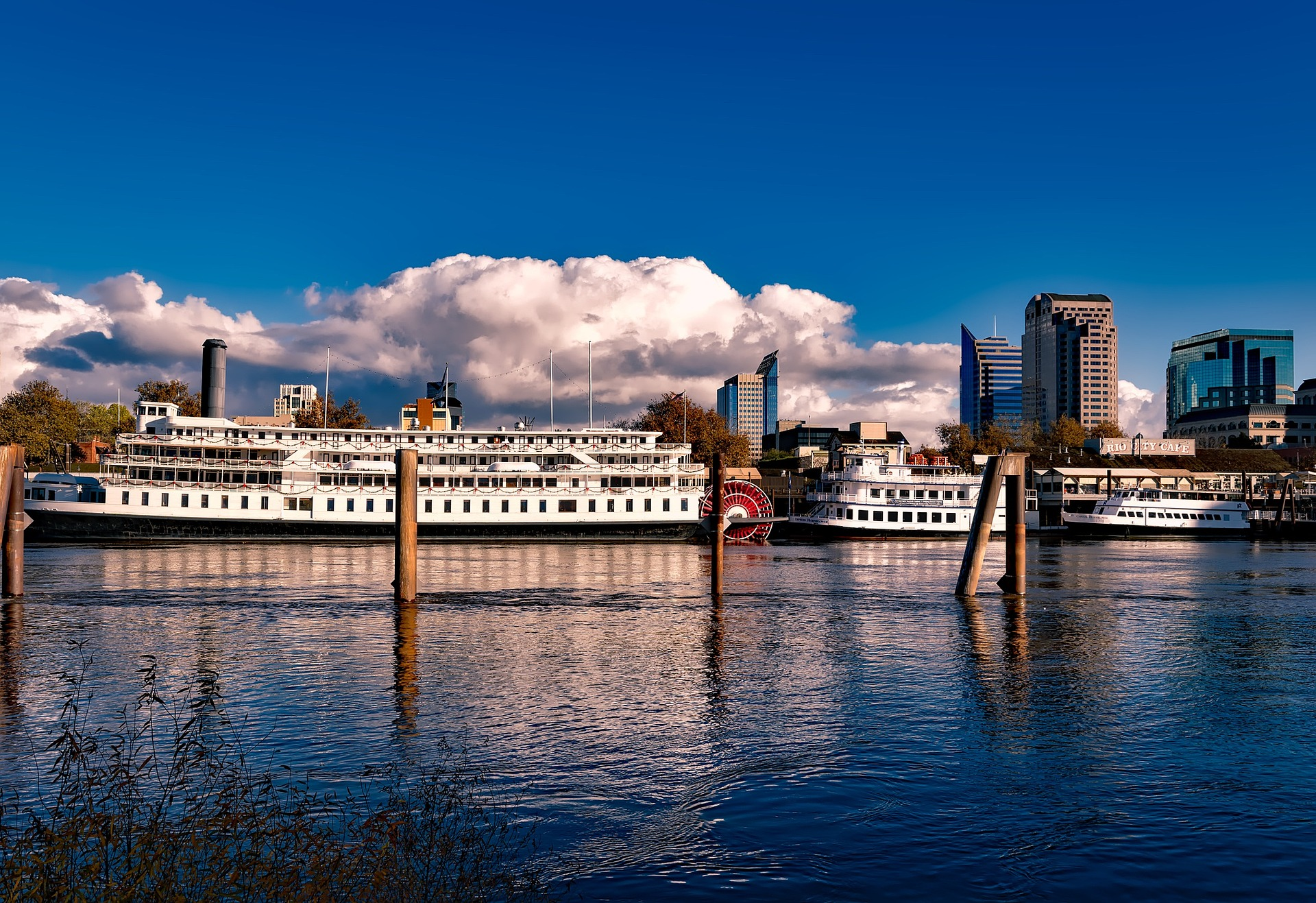 Davis – Top Sacramento Suburb For Millennials
When searching for a suburban area to call home, Davis is one of the top contenders in the Sacramento region. Its picturesque streets, college-town atmosphere, and vibrant bike culture make it easy to see why millennials are drawn to this city.
The city of Davis has a population of 67,500 and a median household income of around $63,000. The average home price here is around $625,000, which may seem high for some, but considering the city's amenities, it is worth every penny. Not only does Davis have an abundance of shops, restaurants, and entertainment options, but it also has some of the best schools in the state.
Biking enjoys great success within Davis, largely because of the easy availability of bike paths, bicycle lanes, and pathways that require no grade separation. This ample infrastructure favors the unmistakable popularity of cycling in the city.
Biking and walking by the waterfront are ideal activities for those who love being out in the elements, as the terrain is mostly flat. Traveling from one point to another or enjoying breathtaking views is easy peasy lemon squeezy when done on a two-wheeler!
The University of California at Davis also plays an important role in keeping millennials coming back to this part of Sacramento year after year. In addition to providing educational opportunities for students who live there, UC Davis contributes greatly to the diverse cultures present in town, making it more exciting than ever before.
Davis is great for young professionals and families alike and offers plenty in terms of being outdoorsy and cultural activities such as museums, theater performances, and art galleries. This can make a living in this area even more enjoyable while still feeling like you're close enough to all the action that Sacramento has to offer.
Folsom – Best Sacramento Suburb For Outdoor Recreation
Folsom, California, located just 25 miles from the capital of Sacramento, is a bustling city with a population of 75,900. The median affordable housing with income for residents exceeds $106,700, and the average price of a property in the area is around $560,000. It's an affluent area that offers its inhabitants an array of excellent amenities and proximity to one of the most vibrant cities in California.
What makes this suburb so special is its proximity to Folsom Lake, which offers stunning scenery with sandy beaches and plenty of recreational activities such as swimming, boating, fishing, and more. Folsom Lake College also gives students a chance to further their education in this picturesque locale.
Folsom has excellent outdoor recreational opportunities and many other attractions like historic sites from the Gold Rush Era, museums, art galleries, and parks. For those who like shopping, countless stores offer everything from everyday items to high-end fashion boutiques. There are plenty of restaurants too! Here you can find cuisine from all over the world while enjoying views across the lake.
Folsom is an ideal destination for those searching for comfortable, affordable accommodation. Visitors can choose from a wide range of hotels and resorts that offer quality on-site services at reasonable prices. Whether you're looking for a luxurious getaway or just a place to rest your head while exploring the area, Folsom has plenty of excellent options to suit all budgets and tastes.
And if you want some fun off the land, then why not go for a hot air balloon ride across Folsom Lake? It provides an amazing view from above, giving visitors a stunning birds-eye view of this beautiful town set against stunning backdrops – what could be more romantic?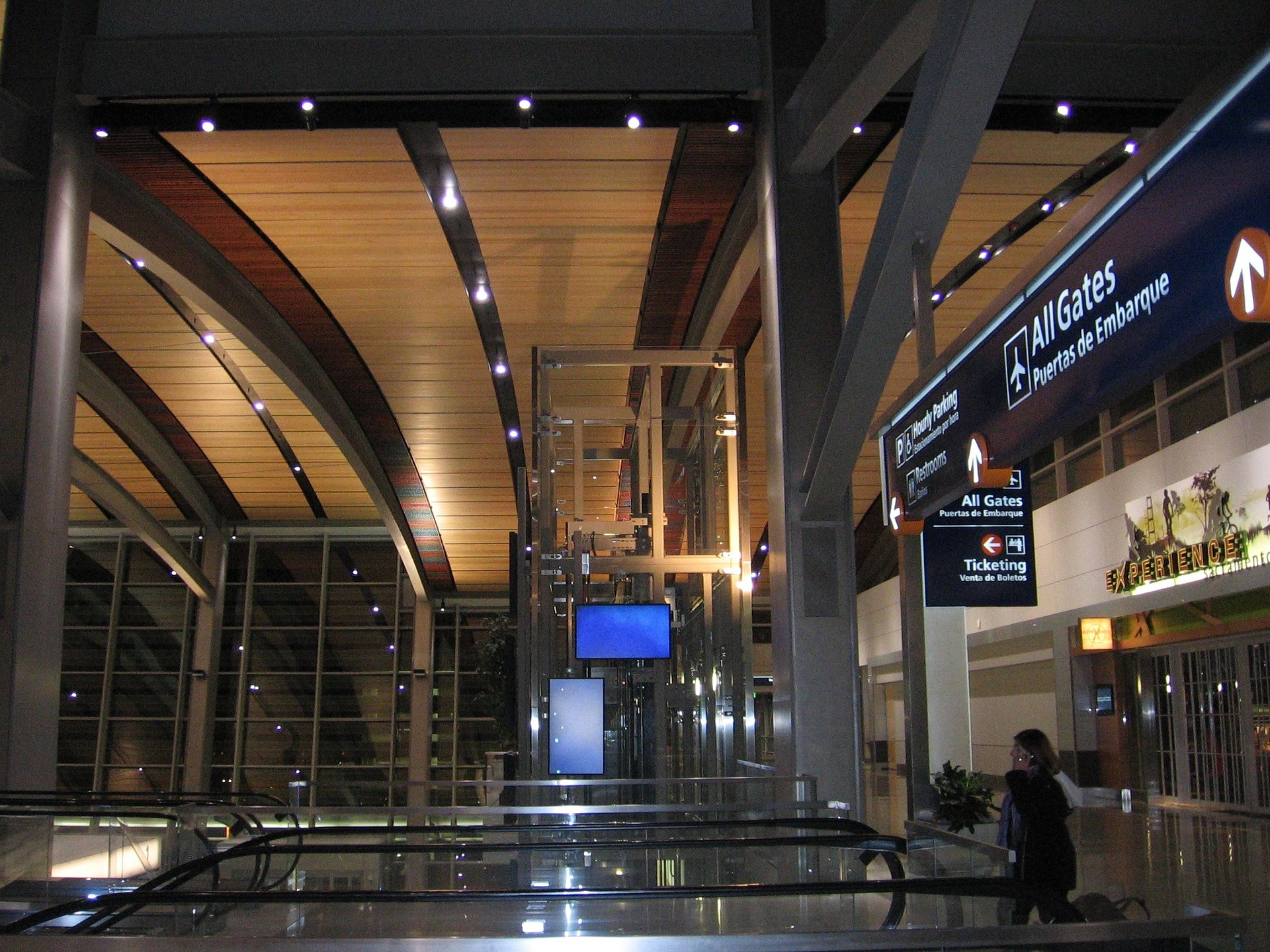 El Dorado Hills – Sacramento Suburb For Most Affluent
El Dorado Hills is your destination if you're searching for the most prosperous, opulent suburban city in the Sacramento area. This affluent community offers a picturesque atmosphere with scenic views of rolling hills and majestic mountains. It's an ideal place to purchase real estate if you're seeking luxurious living in a tranquil environment.
Located close to the vibrant downtown of Sacramento, this enchanting city offers a rich array of recreational activities, entertaining attractions, and gastronomic delights for its citizens to enjoy. Furthermore, it provides an exceptional quality of life for all those who reside there, making it an ideal place to call home.
With a population of 45,000 and a median household income of $126,500, El Dorado Hills is one of the wealthiest cities in the area – making it an ideal place for families to settle down.
El Dorado Hills was originally built as a refuge for aerospace employees who wanted to live close to their jobs in nearby cities such as Davis or Folsom. Today, many healthcare and tech companies have established branches in El Dorado Hills – most notably Blue Shield and Intel. This has helped make El Dorado Hills one of the best suburbs for employment opportunities near Sacramento.
The city also offers plenty of amenities for residents to enjoy. Its busy Town Center features restaurants, fountains, and even a movie theater where you can catch all your favorite films. Community events are frequent here, too; the annual Art & Wine Festival is especially popular with locals and visitors alike. For those who prefer outdoor activities, Folsom Lake is located at the north end of town, with great boating, swimming, and trails waiting to be explored.
Housing options in El Dorado Hills are abundant; depending on your budget, you can choose from brand-new developments or older homes in historic neighborhoods. Prices range from $665K on average up to several million dollars – so no matter what type of home you're looking for, you should be able to find something that suits your needs here.
Carmichael – Best Retirees Suburb in Sacramento
Carmichael is one of the best options for those living in or around Sacramento when choosing a suburb to retire in. Located to the east Sacramento of the city, Carmichael is known for its quiet Sacramento neighborhoods, low cost of living, and wide range of amenities.
In addition, the area has a high proportion of senior citizens; one out of every five individuals residing there is aged 65 or more. This demonstrates that the area is quite popular among retirees and those looking for a comfortable place to spend their later years.
Carmichael provides a peaceful atmosphere perfect for retirees who want to enjoy their golden years without dealing too much hustle and bustle. Fair North Oak park of Boulevard has received some improvements, such as new sidewalks, bringing revitalized energy to the downtown Sacramento sector. The Milagro Centre has become the premier place for socializing - it serves as an eatery for getting together with friends.
Here are also plenty of outdoor activities to enjoy, such as biking along the American and Sacramento Rivers Trail or visiting nearby parks like Ancil Hoffman land Park or Effie Yeaw Nature Center.
Carmichael's median household income is $61,300, and average home prices are at $420,000 - which is lower than many other suburbs nearby. The cost of living here is significantly lower than in most parts of California, and it's close enough to take advantage of all city amenities while still feeling disconnected from all the traffic and noise associated with urban life. There are several assisted living centers for those needing extra care.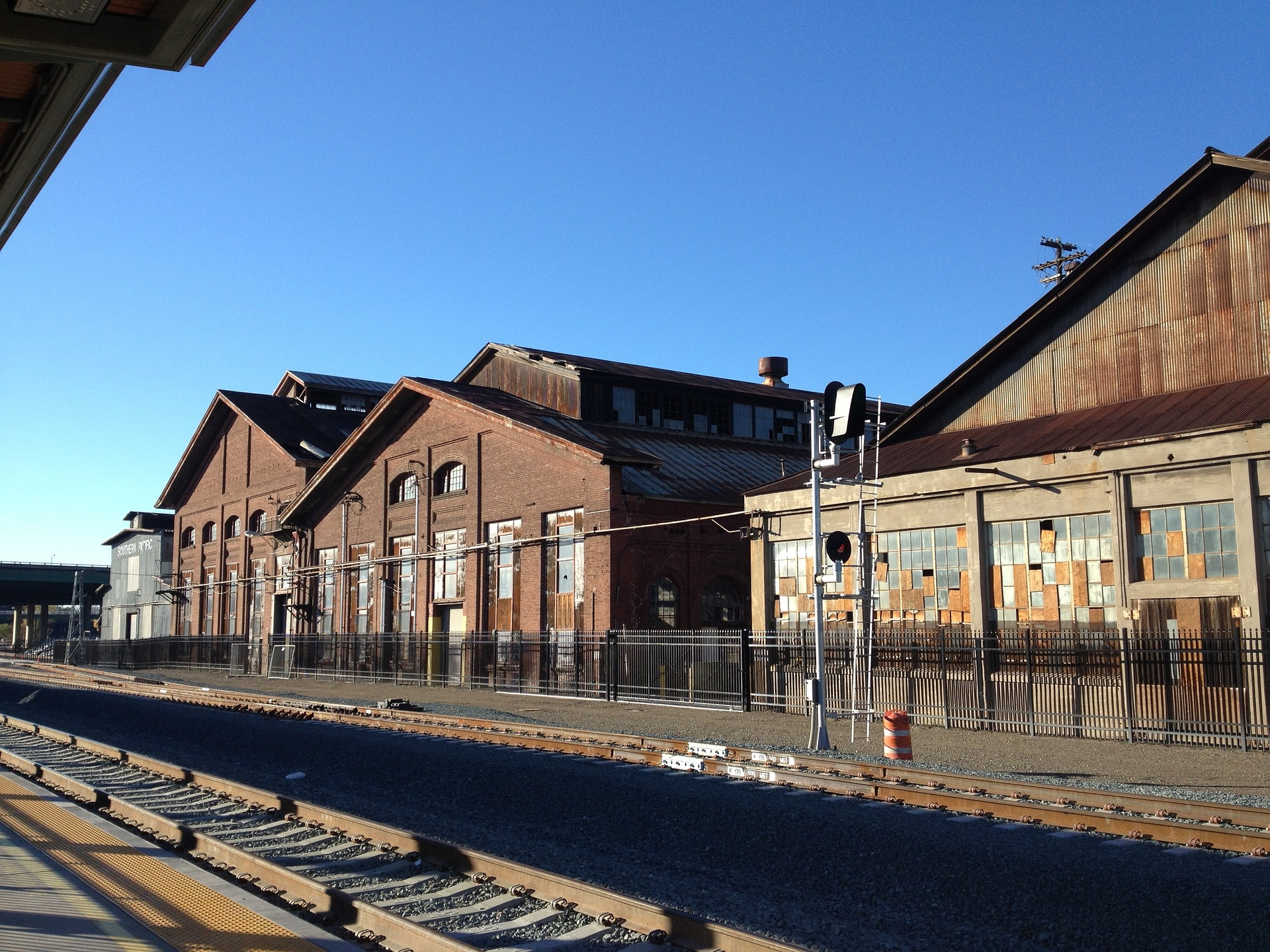 Rancho Cordova – Most Affordable Suburb in Sacramento
Rancho Cordova is a desirable suburb in the Sacramento area due to its population of 70,800 residents and its median household income of $58,000. This city's cost of living is comparatively lower than other local suburbs, making it an attractive option for those looking for suburban living within reach of the capital city. With this affordability comes various amenities that make life here comfortable and enjoyable.
The average home price in Rancho Cordova is just $405,000, significantly lower than many other suburbs nearby. This makes it a great option for those who want an affordable place to call home without sacrificing quality or safety.
The new section of Rancho Cordova is an ideal spot for young families and millennials looking for a place to settle down. Smaller urban-style homes are available at an affordable price point, and plenty of job opportunities nearby. Plus, Rancho Cordova boasts one of the best job-to-housing ratios in all of California – meaning you won't have long commutes if you work here too!
Rancho Cordova also has plenty of things to explore within its borders. You'll find great shopping and dining options along Folsom Boulevard and excellent recreational opportunities like golf courses and parks. Plus, there are plenty of outdoor activities nearby at White Rock Park or Lake Natoma State Park, where you can enjoy camping, paddling, fishing, and hiking.
Rocklin – One Of The Safest Sacramento Suburbs
If you're looking for a safe, family-friendly suburb of Sacramento, Rocklin is worth considering. With top-rated schools and a high safety rating (46% lower than the California average), Rocklin has even been named the 7th best place to live in California based on the quality of life, housing, employment opportunities, and education. Located 23 miles northeast of Sacramento, Rocklin is home to more than 61,700 people, with an average median household income of $92,000 and an average home price of $541,000. This north Sacramento is not just an ideal place to raise a family; it's also full of things to do for the whole family!
Within Rocklin's city limits, you'll find plenty of local parks that you can explore, like Johnson-Springview Park and Quarry Park.
At Johnson-Springview Park and Quarry Park, guests can have infinite worth, fun, and excitement with walking trails and picnic spots at the first region and rope climbing, zip lines, rock climbing, paddle boating, and other entertaining events happening on Granite Quarry Pond pr within the American river.
Rocklin is also known for its great restaurant scene, offering options from casual cafes to fine dining eateries. Some notable spots include Raley's Towne Center, which offers several restaurants.
If outdoor recreation is your thing, then head over to Whitney Oaks Golf Club, where you can get in some golfing along with taking in views across the Sierra Foothills, or opt for exploring nearby Folsom Lake State Recreation Area, where you can take part in activities such as swimming, fishing or hiking - perfect for those warm summer days!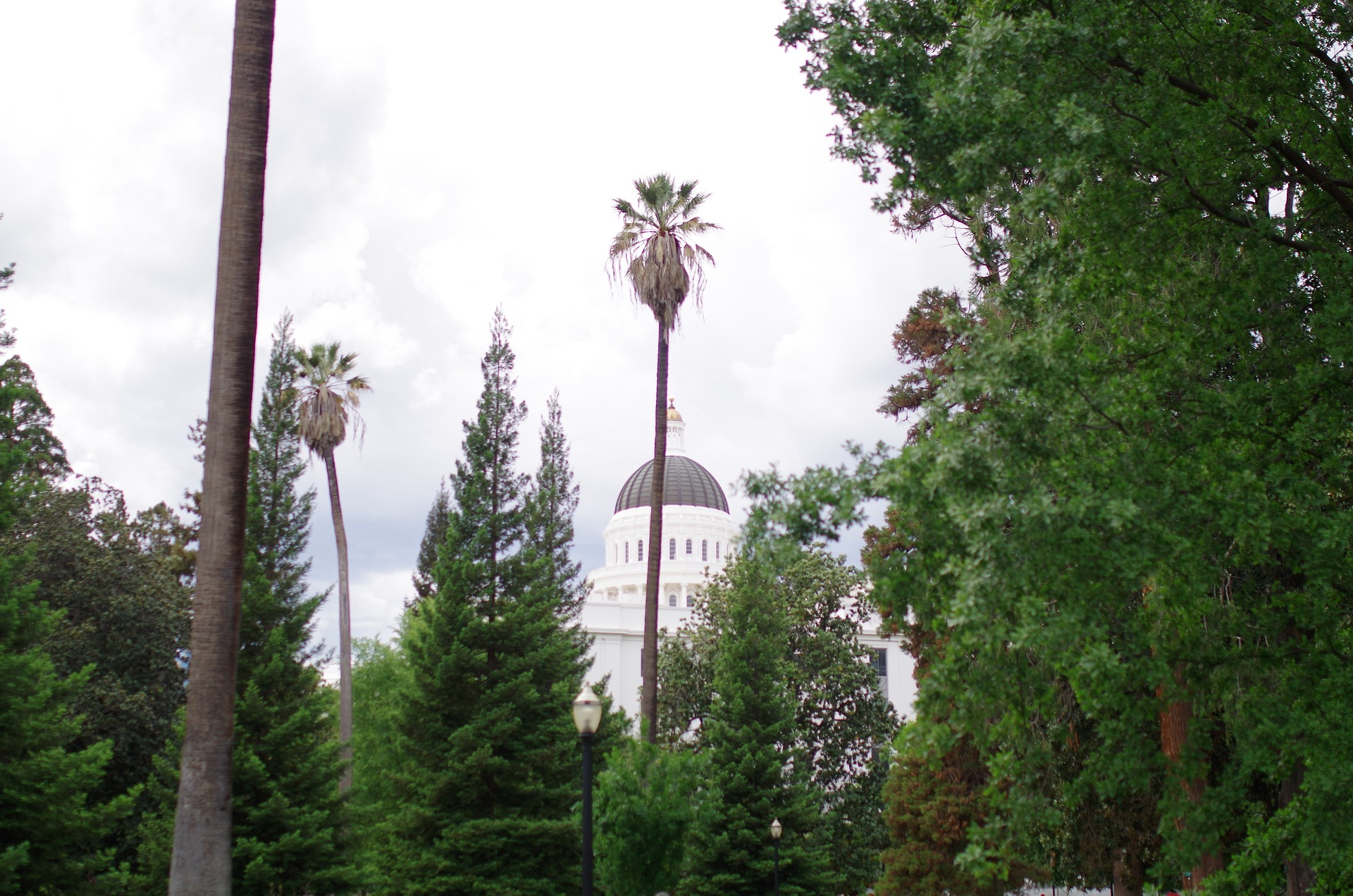 Elk Grove – Greatest For Young Families
Elk Grove, just outside Sacramento, has become a desirable destination for young families and millennials. Boasting an affordable median home price of $458,000, it's one of the most affordable suburbs in the greater Sacramento area.
Data shows that millennial homeownership in this city is steadily increasing, with almost 61% of the population owning their own homes - one of the highest rates in the country. Offering a great place to start a family and settle down, it is a popular destination for prospective homebuyers.
Plenty of starter homes are available at lower prices for those on a budget. It's important to remember that it is still a competitive market. Prices can be higher than anticipated in some neighborhoods, so it pays to shop around and research before making a purchase decision.
Elk Grove is also known for its excellent public schools, with the Elk Grove Unified School District ranked as one of the best districts in California. With great teachers and passionate administrators leading the district, students will have access to outstanding educational opportunities and resources throughout their academic careers.
Additionally, several private schools in Elk Grove offer an alternative option if you decide to go down a different path. These institutions provide students with the opportunity to receive an education that may differ from what public schools offer regarding curriculum and resources.
On top of its educational system, Elk Grove also boasts plenty of parks and recreational activities for families to explore and enjoy together. From walking trails to aquatic centers (like the brand-new Elk Grove Aquatics Center), you'll be able to spend quality time outdoors with your loved ones all year round!
The center offers an incredibly competitive pool, an instructional pool for lessons, and a recreational swimming pool with a lazy Sacramento river and two water slides – perfect for an afternoon spent splashing around!
Roseville – Best Sacramento Suburb For Amenities
Roseville is the largest city in Placer Sacramento County. It is located 19 miles northwest of Sacramento, just off I-80. This family-friendly city offers so many things to do and is known for its healthy lifestyle; it was named one of the healthiest cities in America by US News & World Report. There's something for everyone to enjoy here, whether shopping at the huge Galleria Mall or swimming at Folsom Lake during the summer months.
For those looking for outdoor fun, there are miles of trails nearby Antelope Park, where you can go hiking or biking. You can also stroll around Maidu Regional Park or take your fishing skills to Folsom Lake or other local lakes and rivers. Plus, if you're looking to get your adrenaline pumping, Golfland Sunsplash is an amusement park nearby with mini golf, laser tag, and water slides.
At night, head downtown, where you can grab a bite at one of many popular restaurants before hitting some local bars for drinks and dancing. It doesn't matter if you prefer craft beer or cocktails; there are plenty of options for everyone!
When it comes to education in Roseville, California, students have the privilege of attending two highly acclaimed public school districts - Roseville Joint Union High School District (RJUHSD) and Dry Creek Joint Elementary School District (DCJUSD). Both of these school districts are highly rated and provide an excellent educational experience for the children in this community.
With small class sizes, dedicated teachers and administrators, state-of-the-art facilities, and many extracurricular activities available to students, Roseville is truly lucky to have such great schools.ct (DCJUSD). Both of these school districts are highly rated and provide an excellent educational experience for the children in this community. With small class sizes, dedicated teachers and administrators, state-of-the-art facilities, and many extracurricular activities available to students, Roseville is truly lucky to have such great schools.
In addition to providing quality education from kindergarten through 12th grade, these two districts offer extracurricular activities such as sports teams and after-school programs that help foster confidence while teaching valuable real-world skills like teamwork and problem-solving.
Finally, when it comes to affordability, Roseville has residents covered with median household and traditional ranch houses incomes hovering around $81K compared with Sacramento's $51K average—making it one of the most affordable suburbs in the area despite its high home prices (average home price: $495K).
Conclusion
There are many great suburbs to choose from when moving to Sacramento. However, the best suburb for you will depend on your budget, lifestyle, and preferences. The Davis, Folsom, El Dorado Hills, Carmichael, Rancho Cordova, Rocklin, Elk Grove, and Roseville there are the best suburbs of Sacramento based on the 2022 report. Davis may be the perfect place for you if you're looking for a suburban area close to the city but still has a small-town feel.
Folsom or El Dorado Hills may be a better fit for those who want to live in a more upscale, walkable neighborhood with access to top-rated schools. And if you're looking for an affordable suburb with various amenities, then all these places could be the ideal location. No matter what type of suburb you're looking for, there's sure to be a perfect match for you in Sacramento.