Ibuyer 101: What Is An Ibuyer And How Does It Work?
Posted by Suneet Agarwal on Monday, June 5, 2023 at 3:26:52 PM
By Suneet Agarwal / June 5, 2023
Comment
Have you heard of the term ibuyer but aren't sure what it means or how it works? Are you a home seller looking for an easy, stress-free way to sell your property within days? You've come to the right place!
This blog post will give you all the need-to-know information about ibuying services and explain why they are becoming increasingly popular among sellers. We will discuss everything from how these services work, who qualifies, and why many people opt for this option over traditional real estate methods.
By studying these topics now, you can help make a sound decision as to whether selling your home through an ibuyer service is best for your circumstances.
What Is An Ibuyer?
Using quick cash, iBuyer companies offer homeowners an immediate purchase option for their real estate. You don't need to worry about making any repairs or upgrades to get the most out of your home sale; iBuyers will buy your home in its current, as-is condition. This means you don't have to go through the expense and hassle of staging, deep cleaning, or any other costs traditionally associated with selling a home.
Since iBuyers make all-cash purchases, you won't have to worry about the expense of real estate agents' commissions or any other fees commonly associated with selling a home. This makes it much easier for homeowners to quickly and easily offload their properties without going through the lengthy process associated with a traditional sale.
When selling a house, an iBuyer is the ideal solution. They can save you both money and time without dealing with any hassle that usually goes along with it. Furthermore, this option can benefit those looking to avoid potential problems.
iBuyers' advantages include getting an estimate within a short time, hours rather than days, for example. Furthermore, you don't have to repair your home or even clean it up before selling as they provide a hassle-free 'as-is' buying option.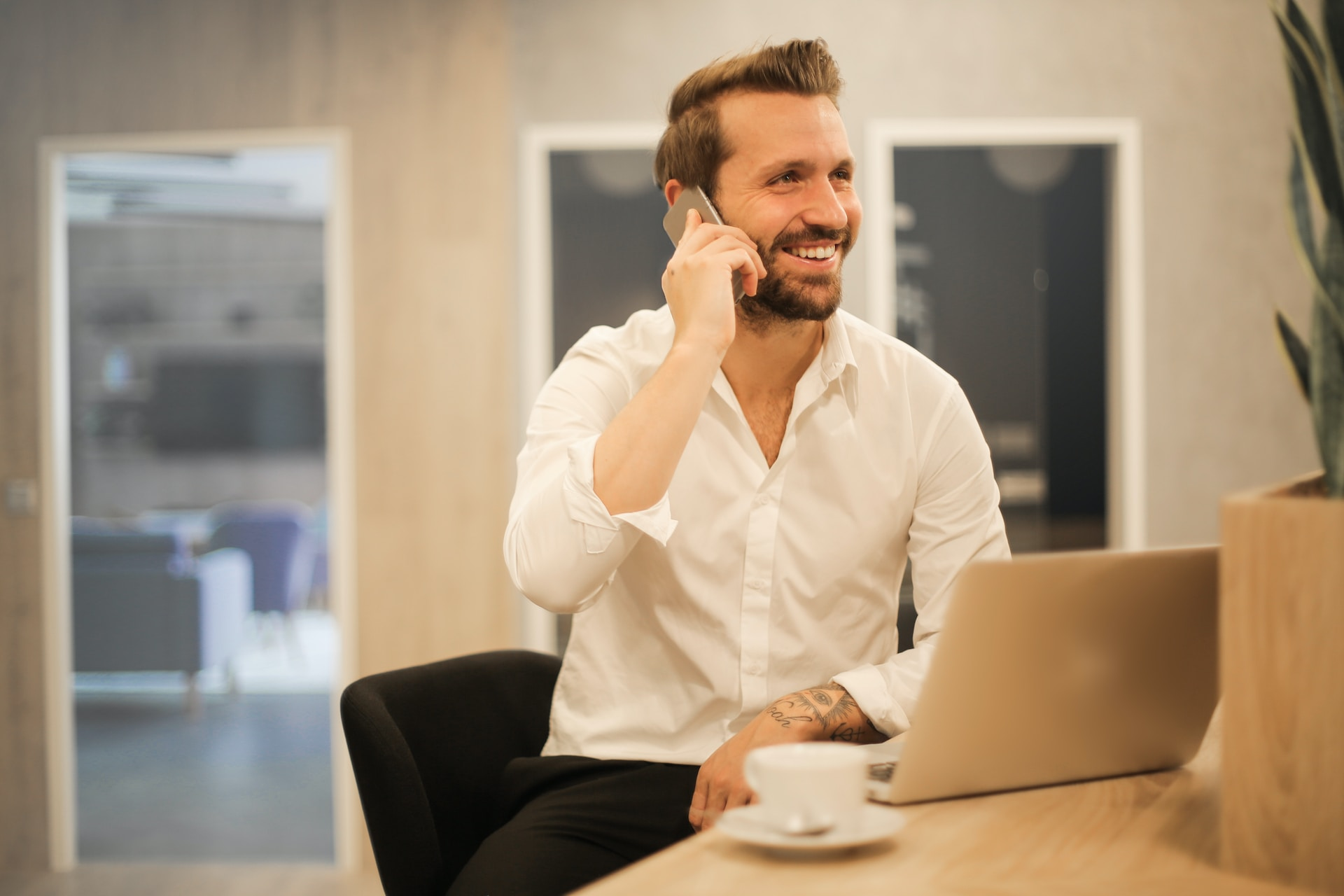 Why Did Ibuyers Emerge?
iBuyers have become increasingly popular in recent years due to the growing demand for a more effortless and simplified approach to buying and selling homes. This is because traditional methods of purchasing and selling property can be laborious, time-consuming, and unpredictable. Consequently, iBuyers provide an attractive alternative for those who want to buy or sell their home quickly without all the hassle and guesswork of traditional real estate transactions.
iBuyers provide a much more direct, rapid, and predictable experience than traditional real estate transactions. They use algorithms and data analysis to make fast and competitive property offers, typically in 24 to 48 hours or less. This cuts out the need for appointments, haggling back and forth over price, and laborious closing procedures.
In addition, iBuyers are often willing to purchase properties without requiring any repairs or renovations, allowing homeowners to save money and time on expensive remodeling. This can be especially beneficial for those looking to sell quickly as they do not have to spend the extra resources necessary for making costly repairs for their home to be attractive on the market. Moreover, the convenience of an as-is sale can be invaluable for busy sellers who might need more time or resources to repair and renovate their homes before putting them up for sale.
Power Buyers
As the iBuyer market has grown, a new kind of investor has emerged: power buyers. These companies focus on buying homes from individuals and families rather than selling them like traditional iBuyers. They offer various services to make homebuying easier and more accessible, such as bridge financing, cash offers, or trade-in programs. This gives potential buyers more options when purchasing a property and can help them find the perfect home for their needs.
Companies such as Orchard, Knock, and Homeward offer their customers the ability to purchase homes in a trade-in program or with an all-cash offer. These businesses facilitate the process, enabling homeownership without the traditional struggles of purchasing a home.
How Does An Ibuyer Work?
Using algorithms (AVMs) to set their prices, iBuyer companies operate under the business model of not needing to see a property in person to decide on an offer. As an alternative, they consider comparable property prices when deciding how much to bid for properties.
The process is relatively simple if you consider selling your home to an iBuyer. All you need to do is visit the website of an iBuyer, submit a request for an offer form, and complete it with the required information. Generally, within 24 hours or less, you will receive a no-obligation offer on your house. In other words, even if you decide that the offer isn't right for you, there won't be any penalty or commitment that requires acceptance.
iBuyers can significantly reduce the money they spend when purchasing properties by using technology to simplify and expedite the buying process. This cutting-edge technology helps them cut costs and move quickly towards closing on a deal, making it much more efficient and cost-effective in the long run.
The Buying Process
The process outlined by iBuyer companies is effortless and can be finished in roughly a week. The detailed work is mostly handled through the platform of the iBuyer, along with assistance rendered by the potential buyer.
Step 1: Get An Instant Valuation
You can get an evaluation by entering your address and some basic information. Don't forget to include your contact details and email so that the system can accurately calculate the range of offers for your home. The advanced proprietary algorithm is then employed, considering all available data to determine the possible offers you might receive for your property.
Step 2: Add Property Details In Your Account
It's worth your time to take clear, high-resolution photos of your property and post them with your iBuyer listing. The more photos you have that show off the best of what you're selling, the larger the offers will be. A maximum of six pictures is allowed.
Property details like square feet, the number of bedrooms/baths, and the year built may already be included. To correctly fill in any missing or erroneous data, choose "edit info" and complete or amend those details.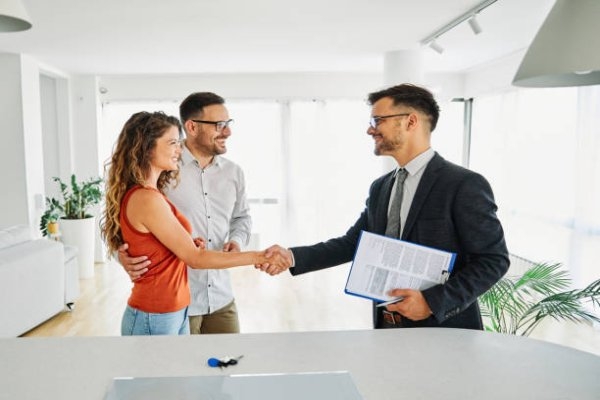 Step 3: Receive And Consider Offers
Once you have finished the listing with all its pertinent information and accompanying photos, your task is complete. A representative will start working immediately to match you with some of the top national and local iBuyers looking for properties like yours in your area. You can sit back and wait for them to contact you.
When you receive an offer from the iBuyer and decide to accept it, the closing process generally takes approximately one week. However, the duration could be slightly longer due to various reasons which arise on the buyer's side.
How Do Ibuyers Make Profit?
The selling price for your home will be slightly lower than the market rate, but their offer will still present you with a viable option as they can make up for it by either offering financing or adding features that bump up its overall worth. They may also offer additional services to give your home an extra boost in value, such as improving landscape design or making structural renovations.
Buying a home may become attractive for those looking to flip or rent out. iBuyers generally focus on purchasing, renovating, and putting homes up for resale offers with in-house financing arrangements.
What's The Cost Of Working With Ibuyers
When entertaining the idea of selling to an iBuyer, potential sellers need to be aware of the costs involved: no extra costs to purchase from an iBuyer but costs associated with selling one's home.
Service fees are one of the costs associated with working with an iBuyer. Opendoor and Offerpad's service fee is 5% of the home's purchase price. At the same time, the consumer must pay closing costs separately, amounting to an additional 1%-2% of the home's purchase price.
Alternatively, if you choose to sell your home more traditionally, you will be responsible for footing the bill for closing costs and commission fees for real estate agents. These fees generally range from 5-6 percent of the total sale price of the house. When selling to an iBuyer, you must pay their service fee and any commission from your real estate agent.
Ibuying Vs. Home Flipping
IBuyers and home flippers are often mistakenly considered the same business model, yet they can have different approaches. Home flippers are looking to profit by buying typically distressed properties and investing in extensive renovations before selling them at a much higher price. In contrast, iBuyers aim to purchase homes quickly with minimal repairs or upgrades to resell the houses as soon as possible for a small profit margin.
Conversely, iBuyers usually concentrate on residences that are in good shape. They intend to offer a price that corresponds with what a sensible buyer would pay, regularly named fair market value.
Generally speaking, they'll execute only essential repairs to guarantee the safety and security of the home. They may also employ appraisers or AI-driven tools and algorithms to evaluate properties accurately and quickly to determine their fair market value.
Is The iBuyer Different From The House Flipper? There is often confusion surrounding the difference between an iBuyer and a traditional house flipper. Although they are both involved in real estate, these are two distinct business models. Whereas traditional investors or house flippers attempt to purchase properties at a low cost to sell them for a higher price subsequently, iBuyers use technology-driven platforms to make quick offers on homes as-is and then resell them after making necessary repairs and renovations.
A house flipper executing this business strategy will seek out homes that require considerable work, such as a fixer-upper or those in troubled circumstances. Typically, there are repairs it is necessary to perform. Home flippers, who renovate significantly and return homes to the market for a substantially higher price, often flip these properties.
Rather than waiting for a seller to put their home up on the market, iBuyers actively seek out homes in excellent condition. They will make an offer generally close to the market value and may even make minor repairs before reselling it. This approach enables them to flip properties quickly, often within weeks or days of acquisition.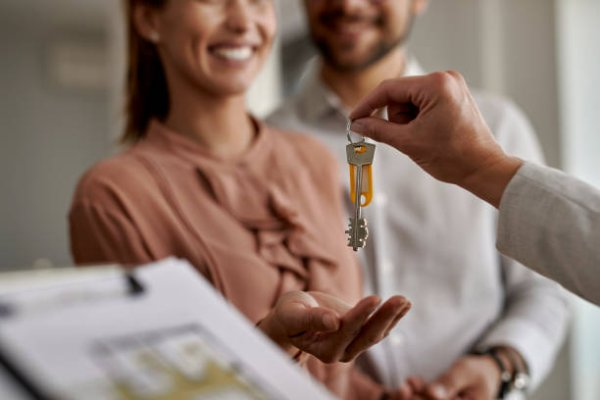 Ibuyers Vs. Real Estate Agents
Many assume that iBuyers are attempting to replace all real estate agents because they can buy and sell a home directly. In reality, though, for many iBuyers, collaborating with agents is an integral part of their operations. A 2018 National Association of Realtors (NAR) survey revealed that 87% of people purchased homes using a licensed real estate agent.
Most real estate companies operate uniquely when it comes to working with agents. They offer commission payments to agents that represent buyers, and they also purchase homes from sellers who have an agent representing them. When a licensed real estate professional brings a direct seller, the agent gets a 1% referral fee as an incentive for their hard work – this helps them get the maximum amount of money possible.
Why Use An iBuyer?
The unique buying structure could benefit those who may find using the traditional home sale process with a traditional real estate agent is wrong. Reasons why one might choose to use an iBuyer include:
When You're Ready To Buy Another Home
Selling to iBuyers is a popular method for those aiming to purchase another home despite having an existing mortgage, as it allows them to acquire the funds easily. Therefore, many people opt for this route as they realize they could not otherwise qualify for a new loan.
When lenders evaluate your risk as a borrower, your mortgage will be considered when calculating your debt-to-income ratio. Although securing a mortgage before selling a home is possible, it might not always be the most advantageous move.
When You've Inherited A Property
Inheriting a property can be both an exciting and daunting experience. For some, moving into the home or utilizing it as a rental investment may not be practical or desirable. In these cases, selling to an iBuyer is often considered a viable option. This route allows you to quickly and easily dispose of the inherited property without engaging in the traditional real estate market process - putting it on the market, listing with an agent, etc. - ensuring you receive your money promptly.
If you have inherited a home in a different part of the country than where you live, it can be overwhelming to think about what this gift entails. Not only must you consider the costs associated with homeowners insurance, taxes, and vacancy insurance, but also additional expenses such as maintenance that come with owning property. This can make the inheritance feel more like a burden than an exciting opportunity.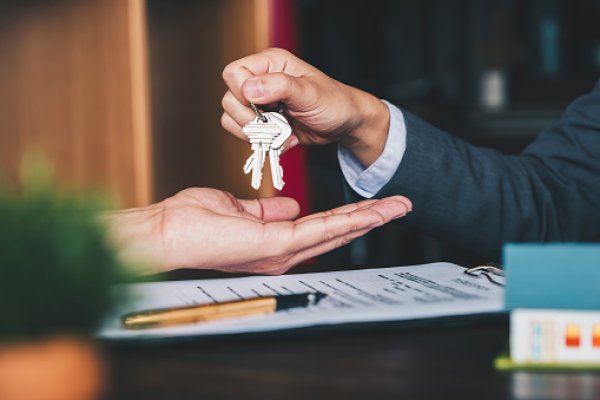 When Your Finances Have Changed
Life is constantly full of unexpected delights and surprises. If you have recently been laid off from your job or are considering living a more simplistic life, you may be interested in quickly selling your home. The fastest home-selling process is contacting a cash buyer who can offer your residence an instant purchase offer.
Conclusion
By utilizing an Ibuyer, home sellers can avoid the risks of listing their homes on the open market and save considerable money. While instant home-buying services may not be right for everyone, they offer a compelling alternative to traditional home sale methods that can provide great financial incentives.
For those wanting to sell their homes quickly, seeking an Ibuyer provides a convenient solution that could be the key to getting top dollar for your house. Ultimately, you'll have to decide if utilizing an Ibuyer service is right for you and what measures must be taken to ensure you take advantage of all its benefits. Remember, there is no "one size fits all" answer when it comes to selling your home, so whatever route you take should match your needs.